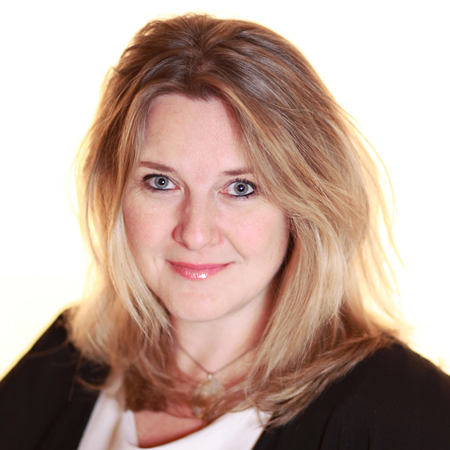 Lieke Lamb - Futurist Speaker
Bilingual female keynote speaker specialising on topics such as future, innovation and technology
Able to cover topics ranging from AI, cyber security and digital transformation to leadership, social media and feminism
Expertise innovation ambassador and trend strategist with over 20 years of experience
One of the most requested trend speakers of the Netherlands and founder of Trendwatcher.com
Ideal for conferences and corporate events with both Dutch and English speaking guests
Lieke Lamb - Futurist Speaker PHOTOS
Innovation and Trend Strategy
As an Innovation Ambassador and Trend Strategist, Lieke Lamb for over 20 years has been following the technological, social and economic trends on a global level. Besides advising Corporates and Government, writing Future Perspectives and guiding companies and startups with implementing and paving new roads towards the future, she also enters the stage as a keynote speaker to give the audience a swirling heads up about the enormous transition and digital revolution. 
KeyNotes on Trends and Host/Chairman/Moderator
Lieke is one of the most requested Trendspeakers of the Netherlands. For the different Industries, she looks at what lies ahead. Which Trends and Technologies will you be taking seriously and how will you apply them in a useful way. How can you properly be prepared for the future without losing track of the present? How will you get everyone to go with you to the next phase? Anxiety and resistant aren't new things when it comes to change. Which lessons can we learn from the innovations from the past...
Trends
Trendwatcher Lieke Lamb is the co-founder and owner of Trendwatcher.com // Future Expertise Center, that specializes in trends and innovations. Together with her husband Richard lamb she represents the 'Trendwatcher duo of the Netherlands'. As a columnist with clear opinions, she looks at the change in society and the influence that has on different branches and industries. She is a very experienced all-round speaker who is able to address heavy issues in a light tone of voice. Looking at complex things in a very down to earth way. She also is a TedX speaker. 
Trend and Tech-expert in the media 
Lieke is a permanent Trend-Tech expert at Omroep Max (Tijd voor Max) and a regular guest in a variety of other programmes such as WNL (Goedemorgen Nederland); SBS Shownieuws (Talpa Network) as well as EenVandaag. For many years she and her husband Richard had a weekly item (Trendsverwachting™) at BNR Radio and made the radio show 'Ditishandig.nl' about innovative products and services. She was involved in the special program 'The Netherlands goes Digital' by Syntens and for years delivered the weekly newsletter about Electronic Commerce. Regularly she contributes to newspapers and magazines.
A Respected Industry Author
Lieke Lamb is author of the book YourFuture!, the Trendwatchers handbook. The first of which was presented to Prime minister of the Netherlands Mark Rutte. Every year her Future Expertise Center in the last months of the year publishes a TrendExpectation for the coming year
All-Round Speaker
Besides keynotes on trends and innovations she also focusses on trends concerning feminism and youth. Her heart lies with young entrepreneurs and start ups and se frequently takes part in a jury or coaching program for young companies.
Lieke Lamb was a jury member of the LiveWire Award, the BTG telecom award, ambassador for Onderwijs OnStage; Stichting Jong Ondernemen and member of the board of the Dutch Future Society. She is Funding Mother at Women Inc. Is member of the Programmaraad of the VU Amsterdam and part of the thinktank of the PO-raad (educational council). She is a teacher at Nyenrode Business University  Strategic Leadership Program). And the Hogeschool Rotterdam.
To book this special event speaker for your event contact our team of Entertainment Experts.
KPN; de Vakantiebeurs; Loyens en Loeff; Nyenrode Business University; EY; De Belastingdienst; Rijkswaterstaat; BTG; Antea; Shell; Ministeries; Provinces; Gemeenten; Noorderlink; Flowerscience; PO-raad; Teijin Aramid; Innovation Quarter; Provada; Modefabriek; NRW (Nederlandse Raad van Winkelcentra); Linden en Barbosa; Bouwinvest; VKO; UWV; Vervoerregio Amsterdam; Seniorweb; Sanoma; Rabobank; NVB (DutchBanking Association)