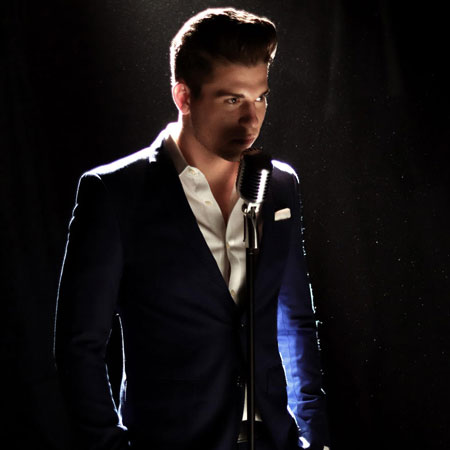 Los Angeles Jazz Singer
An outstanding Los Angeles Jazz Singer who provides live event music that is rich in 1950s flair and current day style
This current day crooner performs event entertainment that is packed with class, elegance and sophistication
Performing since the age of eight years old this exceptional jazz singer has since performed all over the USA
Repertoire includes songs from Frank Sinatra, Amy Winehouse, Bruno Mars and Justin Timberlake
Based in Los Angeles California USA and available for worldwide bookings
Los Angeles Jazz Singer PHOTOS
Hailing from Laguna Beach, our Los Angeles Jazz Singer began performing at the age of eight years old and since then has gone onto perform at events all across the US both as a soloist and as a part of a Modern Day Rat Pack, performing songs from some of the greatest crooners of all time. 
The Modern Day Rat Pack stayed active for five years and played at various venues in Las Vegas , Los Angeles, Chicago, Orange County and Palm Springs performing and posting a number of videos on YouTube that garnered a substantial amount of traffic and accrued new fans for the group.
As a soloist our Los Angeles Jazz Singer performs songs by Frank Sinatra as well as covers of Amy Winehouse, Bruno Mars and Justin Timberlake.  A modern day crooner who brings all the sophistication, elegance and class of the 50s to current day music, this exceptional jazz singer boasts unforgettable live event music that strikes a chord with all audiences.
Having been influenced by Frank Sinatra and his music growing up our Los Angeles Jazz Singer created his own musical career shaped around Frank Sinatra and Amy Winehouse's style. Seeing how Amy Winehouse reshaped jazz and brought a new sense of life into the genre our crooner combined the class and elegance of Sinatra and fused it with contemporary music for astonishing event entertainment that is a delight to listen to and experience.
The perfect addition to any cocktail hour, corporate event, grand opening, wedding and brand launch, this exceptional modern day crooner is guaranteed to strike a chord with all audiences with his slick looks and stunning vocals.
To book our incredible Los Angeles Jazz Singer or for more information about live event music, contact our helpful team of Entertainment Specialists today.