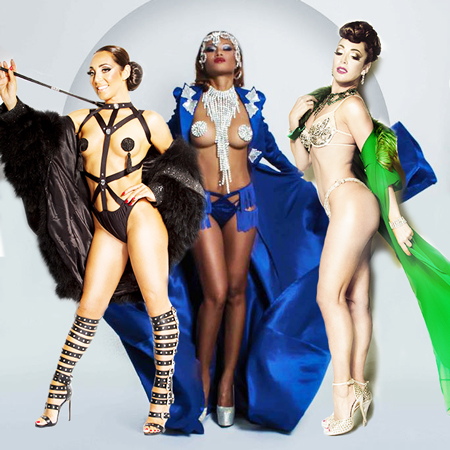 Luxury Party Showgirls
Fantastically luxurious and eye-catching showgirls specialising in high-end events
Dancers come in unique, tailor-made stage wear inspired by haute couture and cabaret fashion
Will provide fully choreographed stage show or a range of improvised dances
Ideal luxury entertainment for VIP parties, special occasions, anniversaries and high-end events
Based in Paris as well as Cannes, in the South of France, the dancers are available for event worldwide
Luxury Party Showgirls PHOTOS
Raising a few eyebrows along the way, our Luxury Party Showgirls will totally steal the show and give your event an affluent decadence. They offer the most lavish VIP party entertainment that will immediately upscale any event. You can always count on these glamorous event dancers to make a huge impact and seriously impress your guests. 
Based in Paris and in Cannes, down in the South of France, our Luxury Party Showgirls not only have stunning model looks, but come in some of the most high-end stagewear you will ever encounter. Combining haute couture fashion with influences from cabaret, their utterly astounding costumes can always be tailored to suit the occasion.
These luxury showgirls in France have been creating bespoke performances for prestigious nightclubs, live concerts and high-end events for many years. You only need to look at the showreel above to see that these glamorous event dancers are a cut above the rest. Whether you choose a fully choreographed stage show or an improvised dance along with another act, they guarantee to be one of your event's highlights. 
Top Tip:
Our Luxury Party Showgirls are available with aerial and pole performances as well as themed costumes for special events. 
If you're looking for some extremely high-end showgirls in France that is the opposite of tacky, this is where you will find them. Speak to our team at Scarlett Entertainment and they will be more than happy to discuss the options available from these luxury showgirls.