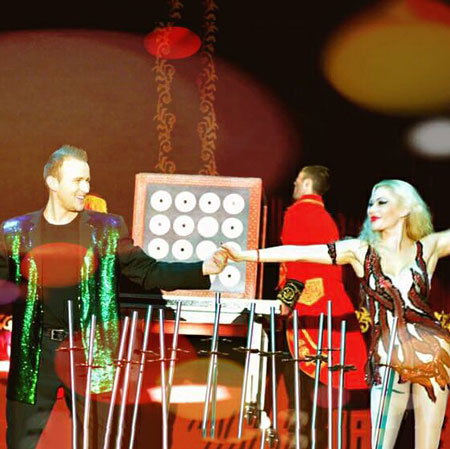 Magic Extravaganza
World-class magician and his beautiful assistant create the ultimate show
Inventive mix of modern and traditional magic styles will WOW audiences
Charismatic stage presence will captive and enthral
Have toured the world performing at top venues including Suntopia Hotels
Based in Sofia, Bulgaria and available for events across Eastern Europe
Magic Extravaganza PHOTOS
A truly magnificent performer this magician, and his beautiful assistant, have captivated and enthralled audiences around the world with an inventive mix of modern and traditional magic styles. They have performed with the Circo Arbell in Greece, Circus Tangra in Bulgaria at the Muscat Grand Mall in Oman and Suntopia Hotels.
Together this magician and his assistant create a magical extravaganza of unbelievable tricks and illusions and impossible death-defying stunts. Their energetic performances are filled with mystery and laughter and will leave audiences gasping in disbelief.
This is one magic show you definitely don't want to miss!
Why not contact one of our Entertainment Team who will be able to assist you in booking this or any other act on our global roster?