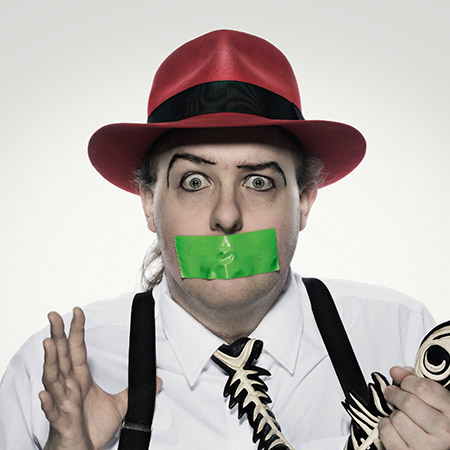 Magician Jimi
Live magic show is full of jaw-dropping magic that is completely original and unique
Combines original magic tricks, comedy and music for a tantalising stage show
A professional and experienced magician that pushes the boundaries of classic magic
Previously been featured on television appearing on FOX, NBC, America's Got Talent & the Travel Channel
Based in Las Vegas and available for hire worldwide
Our incredible magician performs one-of-a-kind magic that you will not experience anywhere else. 
Our live magic show incorporates originality, humour and creativity to deliver the ultimate magical experience. Our professional magician pushes the boundaries of traditional magic performing unique and bespoke magic that cannot be experienced anywhere else. 
Our magic act leaves audiences on the edge of their seats as he performs incredible magic that is completely different from traditional magic stage shows. Whether he is setting himself on fire or being attacked by inanimate objects, this is a magician who never settles for the ordinary. From the outset your guests will be entertained by a charismatic magic performer who delivers the laughter, the shock and the thrill that you want at your corporate or private event. 
Our comedy magician has appeared on some of the country's top television channels including FOX and NBC. Many of his weird and wonderful magical tricks have been used on TV shows such as Ellen and The Late, Late Show. So why settle for just another card trick? Hire our game-changing magic act to make your event one to remember! 
Whether you are looking for a magician to perform at a corporate event, private function or even for after-dinner entertainment at your gala dinner, Jimi is the magician you have been looking for. Our male magician has performed across the country at a variety of venues including theatres, bars, hotels, casinos, conventions and special events. Book our magician today!
If you want this incredibly unique and talented magic act to perform at your event, find out more and contact out entertainment specialists today!
Top Tip:
This magic act is a live stage show performance and for proper show implementation our magician prefers a stage or raised platform to perform on. Got some questions? No problem, give us a call!