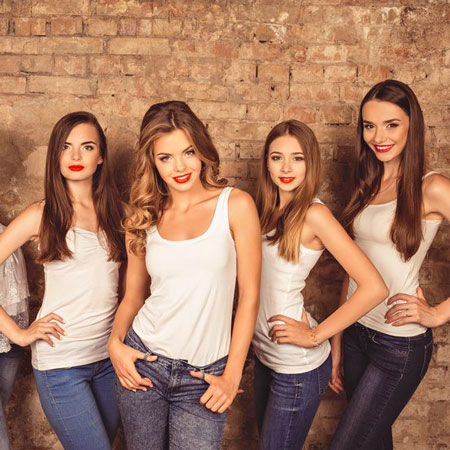 Models and Hostesses Germany
Hire experienced and glamorous promotional staff for the ultimate VIP experience
Professional promotional models are perfect for any occasion that desires a glamorous and sophisticated service
Book VIP hostesses and models for trade shows, corporate events, meeting and greeting guests, brand launches, car reveals and many more
The perfect addition to add luxury and a high end service to any event
Based in Berlin, Germany and available for worldwide bookings
Models and Hostesses Germany PHOTOS
For a premium service at your event hire our professional promotional models and VIP hostesses to create a luxurious atmosphere at your event. Our beautiful models and promotional staff are charming, charismatic and extremely talented at delivering excellent service and making your guests feel like VIPs.
From the reception to the cloakroom we can guarantee that every service is of the highest standard when booking our models for an event. With hundreds of models and hostesses to choose from we can ensure that your specific needs and requirements will be met by our promotional staff.
With perfect manners, great looks and charming personalities our event hostesses, promotional staff and models are perfect for trade fairs, conferences, corporate events, private parties, car reveals, brand launches and any occasion that desires professional models to welcome and greet guests, promote your brand and add to the overall impact.
Booking Tips! For an exquisite service and attentive event staff, our promotional models and hostesses are perfect for all occasions.
Male and female models and hostesses available
Can be booked for trade shows, corporate events, private parties, car reveals, brand launches, club openings, conferences and any occasion that desires hostesses and models of the highest calibre
Fashion models available for photoshoots and fashion shows
Based in Germany and available for worldwide bookings
VIP experience
Can provide models and hotesses to suit your event type
With extensive knowledge and experience working within the entertainment industry as models and hostesses our promotional staff can ensure a world class experience that is extremely attentive to your guests needs. Fantastic for creating a luxurious atmosphere at any event, our promotional models will WOW guests with their charming personalities and stunning looks.
To book our gorgeous professional models and event hostesses or for more information, contact our Entertainment Specialists today.