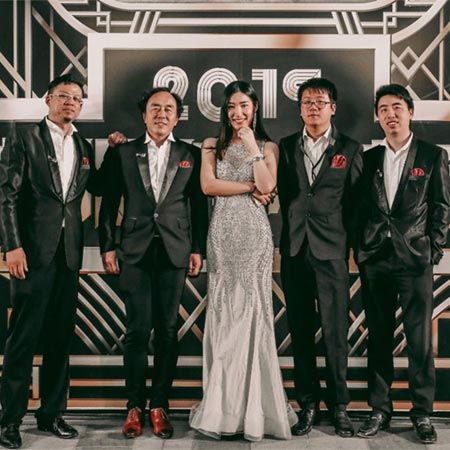 Shanghai Jazz Band
Stunning vocals & world-class musicians will WOW audiences
Multilingual singer can perform in 4 different languages
Will create a stylish, sophisticated atmosphere at any event
Previous clients include: Mercedes-Benz, Shell & Philips
Based in Shanghai & available to perform at events worldwide
Shanghai Jazz Band VIDEOS
Shanghai Jazz Band PHOTOS
This incredible Shanghai based jazz band is comprised of talented graduates from the Shanghai Conservatory Of Music. Incredibly passionate, their music possesses a rich quality that will create a sophisticated and classy atmosphere at any event.
The band possess an impressive repertoire of songs featuring all the classic hits from the blues and jazz tradition, which their stunning lead vocalist can perform in four different languages: English, Mandarin, Cantonese and Japanese. Performing as a 4 to 7 piece band, they have a versatile line-up which they can adapt to suit venues of any size.
They have performed at prestigious venues around the world and across Mainland China, and have performed at events for Mercedes-Benz, Shell, Philips, Unilever and more. With such a wealth of performance experience, this band will be the perfect addition to a wide range of events including black tie balls, corporate events, weddings and dinners.
All of me (bossa)
Besame Mucho(Bossa) Cachito (cha-cha)
Don't know why ( blues country)
fever (swing)
La Vie en Rose (swing)
Rhythm Of The Rain ( blues country)
Take "A" trian(swing)
The girl from ipanema(Bossa Nova)
What a wonderful world (slow rock)
Auld Lang Syne (funk)
If I ain t Got You(slow rock)
Jingle Bells ( Christmas )
Hey jude (rock)
Love paradise (love song)
Rhythm Of The Rain ( blues country)
Take me to your heart (funk)
Firework (funk)
Jazz
夜来香
女人花
亲密爱人
我只在乎你
月亮代表我的心
迷宫
遇见
靠近我
雾里看花
你把我灌醉
有你的快乐
今天你要嫁给我
Autumn leaves (Bossa)
Crazy (jazz swing)
Fly me to the moon (Bossa)
Lambada (Rumba)
My way (cool jazz)
Sway (latin)
This masquerade (Bossa)
The day wine and roses(bebop)
Pop
Can't take my eyes off you (pop)
iam yours (reggae)
Je m'appelle Hélène (pop)
Let it be (rock)
New soul (pop country) Price tag (funk)
Silent Night ( Christmas )
You belong with me(country rock)
Roar (funk)
甜蜜蜜
夜上海
新不了情
给我一个吻
玫瑰玫瑰我爱你
我的心里只有你没有他
征服
迷宫
爱很简单
我的歌声里
没那么简单
恋爱百分百
中文曲目单