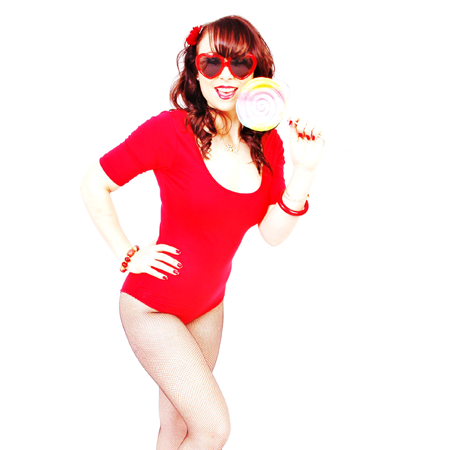 Solo Singer: Lisa
Solo Female Vocalist with a huge catalogue of songs
Popular for weddings, hotels, Holiday parks and cruise ships
A set list of over 300 songs, from the 1940s to current hits
A finalist in Britain Does Variety in June 2011 performing with Eddie King
Based in Tenerife and available to perform across the Spain
Bring the best of music of all times to your upcoming event with this talented Solo Singer. Lisa is a self-contained artist and has been performing professionally for the past 15 years. She launched her solo career in 2002 and in June 2011 was a finalist in Britain Does Variety performing alongside Eddie King!
Her cover songs show can be adapted to your event's theme, so whether you're hosting a Christmas event, a 60s themed party or you need a singer with a wide repertoire for your wedding, this multi-faced covers singer is what you're looking for.
Our experienced female vocalist will adapt her set of songs to suit your specifications. One of her most popular shows and costumes are those she uses for her Katy Perry Tribute.
She can also include some hits from famous films and musicals on her repertoire, which makes her suitable for any type of event and audience. 40s, 50s, 60s and 70s lovers will be delighted by her show and will dance and sing along to some of the most famous songs from those decades.
But Lisa's shows are not limited to classic chart-topping songs. She has gained a catalogue of over 300 songs, from the 40s to the 00s performing in pubs, clubs, hotels, holiday parks, Officers Dinner Dance, Armed Forces special events, cruise ships, weddings, events parties, balls and functions. This covers singer has also performed in Mark Price tours of musicals and popular hits in theatres and charity events. She is a well-liked professional performer with a personality that shines!
If our Solo Singer Lisa seems like the perfect fit for your upcoming celebration, contact us today and enquire about this act. Our in-house team of entertainment specialists will be happy to guide you through the booking process.
Girl Power Med
(Enough is enough I will survive)
Fever
One Way or Another
Ave Maria
Crazy
When
Stevie Wonder Med
Swing Medley
Sway
Brown eyes blue
Build me up buttercup
Drove all night
Wind Beneath my wings
New York
Queen
Get Happy
Young Hearts
Love Train
" A polished performer with a stunning personality "

Grosvenor Casino