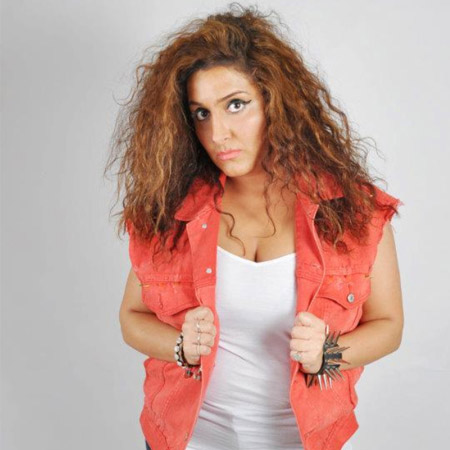 Solo Singer Xara
Skilled female vocalist will keep your guests entertained and engaged.
Brilliant songwriter will perform a dynamic set that will turn heads.
Chart topping female singer can adapt her performance to fit most styles.
Perfect solo singer for private parties, festivals, corporate events, and more.
Book live music show for events throughout the UK and worldwide.
Hire our fantastic female vocalist who is bound to be a hit at your upcoming special event, as our brilliant female singer provides your gathering with an epic sounding live music show that everyone can enjoy no matter their age. Crafting a fantastic and wonderful atmosphere each time she performs on stage, our talented songwriter provides a unique sound that is sure to have mass appeal as your guests fall in love with our solo singer and her original, upbeat tracks. A dynamic vocal artist that will not disappoint, our female singer will leave your guests with unforgettable memories.
Performing a set consisting of 15 minutes up to 3 hours, our skilled female vocalist has spent over 20 years performing professionally in the music industry, recording albums, performing shows, and traveling the world. Our talented solo singer can also provide guide vocals, backing vocals, and commercial voice overs for television and radio! Also an experienced sound engineer, you can guarantee our live music show will sound fantastic at your special occasion. Delivering a stunning set list of songs, our extremely skilled songwriter will bring her own unique style to your event.
Offering your upcoming event or gathering the ultimate soundtrack, our female vocalist strives to provide fun and high energy stage performances that will keep your guests entertained and engaged, exceeding expectations along the way with her dazzling charm and elegant voice. Our solo singer can adapt her live performance to accommodate most event themes and style guidelines, ensuring her performance fits within your unique backdrop. The ideal musical act for private parties, corporate events, festivals, gala dinners, drink receptions, theatre performances, and a lot more.  
If you are interested in booking our dazzling and beautiful female vocalist for your upcoming special event, contact any of our helpful Scarlett Entertainment team members who would be more than happy to assist you with your booking needs.
Ten Rooms
Crown Music
Sony/BMG
Taylor Wessing Law
Qatari Royal Family
University of Glasgow
BBC Radio One
Options Night Club
Festival 24
Reading Festival
Al Forno's Restaurant
Kiss FM
Bee Gees
Universal Music
EMI
Grey Coat Lumleys
Kingston Upon Thames Coucil
Roehampton University
University of Hull
The Works
SGP
Maroush
Latitude Festival
Pizza Express
Pink