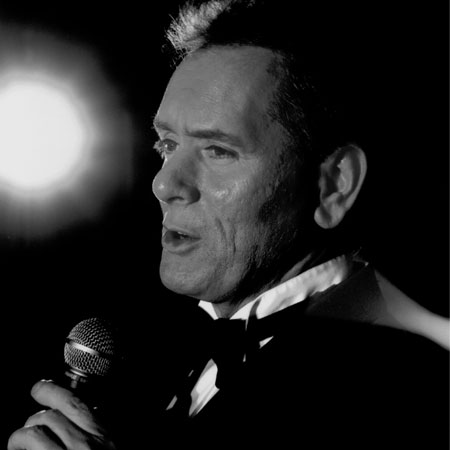 Swing Singer Brian
International show filled with the immortal classics from the swing era
Voted Europe's best Sinatra interpreter by the numerous Sinatra societies
Performed on Sky TV, SVT 1 to upwards of 100 million TV viewers in Europe
Previous clients inc Carlsberg, Unibank, Maersk, Tetra Pak...
Based in Sweden & available to perform at events worldwide
Brian, a world class singer having performed around the globe, is now offering you the very best in quality entertainment.  Maybe you are looking for the ideal prestige entertainment for conferences, casinos or other events.
You now have the opportunity to experience this unforgettable international show filled with the immortal classics from the swing & jazz era which have captivated and pleased audiences of all generations around the world!
Brian is well known for his unique voice delivered with style and grace combined with impressive stage presence.  Being a top singer in his own right, additionally, he received the honour of being voted Europe's best Sinatra interpreter by the numerous Sinatra societies throughout Europe. 
Brian has performed at quality hotels around the globe including Hilton, Sheraton, and Waldorf Astoria. Some of his previous clients include Tetra Pak, Maersk, Unibank, Carlsberg, Kronovalls Wine Castle, Casino Cosmopol Malmö, Sweden.
Unibank
Kronovalls Wine Castle
Hilton
Waldorf Astoria
Tetra Pak
Carlsberg
Casino Cosmopol Malmö
Sheraton
And many more...
Maersk