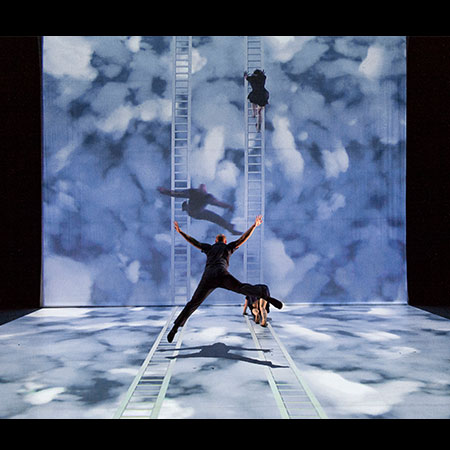 Video Mapping Stage Show
A projection mapping show that uses both a screen and the stage's floor to project images
Internationally acclaimed projection dance performance, reached Britain's Got Talent semifinal
Can customise performances by including brands' logos and pictures
Ideal entertainment option to WOW audiences at corporate events, product launches or award ceremonies
Book this Video Mapping Stage Show for performances in Holland and around the world
Video Mapping Stage Show PHOTOS
Looking for a internationally acclaimed technology show? This Video Mapping Stage Show is the entertainment option for! Our projection live performance consists of images being projected onto a screen placed in the middle of a stage that serve as a backdrop for contemporary dancers. What makes it more spectacular and unique though, it's the fact that the stage's floor is also used to project moving images.
The optimal use of the available space and the elaborate choreographies have made this projection mapping show famous around the world. It captivated Britain's Got Talent juries and it reached the semi-final thanks to the special connection our video mapping performers share on stage. Their chemistry and charisma combined with their talent make of this act a show that gets people talking.
The fact that all parts of stage are used makes this projection dance performance visually richer. Our Video Mapping Stage Show is as complex as it is beautiful. Usually performed by one male and one female dancer, this projection performance can be adapted to suit your event's specifications.
Our video mapping dancers can customise their performances by adding your brand's logo or picture, which makes them the ideal entertainment option to WOW audiences at corporate events or product launches.
It has been designed to delight audiences of all ages, as there is no language barrier to overcome. This makes this outstanding projection dance performance suitable for events all around the world. The fame television has given them have led them around many different stages from numerous countries across the globe.
Spectators from all over America and Europe have already been captivated by this projection live performance. Among some of the venues these video mapping dancers have performed at in the past you can find some opera houses, international theatres and several art centers you can check by clicking the tab above. 
If this Video Mapping Stage Show seems like the perfect fit for your upcoming event, do not hesitate to get in touch with us today. Scarlett Entertainment coordinators will be happy to guide you through the booking process.
Almere Schouwburg Almere
Amstelveen Schouwburg Amstelveen
Atlanta GA Cobb Energy Perf. Arts Centre
BaltimoreMD(VS) Modell PAC at the Lyric
Berlin (Germany) Guest performance ZDF
BostonMA(VS) Orpheum Theatre Boston
Capelle aan den ijsel Isala Theater
ClearwaterFL(VS)  Capitol Theater
Delt TU
Den Helder De Kampanje
DetroitMI(VS)
Dordrecht Schouwburg Kunstmin
Dubai Charity event
Enschede Wilminktheater
Gouda De Goudse Schouwburg
Grand RapidsMI(VS)
Groningen Stadsschouwburg
Hasselt Cultuurcentrum Hasselt
Heiloo De Beun
Hoofddorp Schouwburg De Meerse
Ijmuiden Stadsschouwburg Velsen
Kansas CityMO Arvest Bank Theatre at the Midland
Leiden Leidse Schouwburg
LincolnNE(VS) Lied Center for performing arts
Los AngelesCA Orpheum Theatre Los Angeles
Lowlands
MilwaukeeWI(VS)
N CharlestonSC(VS)  North Charleston perf.arts center
New York  (Youth American Grand prix)
Nijmegen Stadsschouwburg
Oss De Lievekamp
Red BankNJ(VS) Count Basie Theatre
Rotterdam Oude Luxor Theater
San AntonioTX(VS)  Tobin Center for the performing arts
SarasotaFL(VS) Florida Theatre
Sittard Stadsschouwburg
Spijkenisse Theater de Stoep
Steenwijk De Meenthe
TielSchouwburg Agnietenhof
TulsaOK(VS) Brady Theater
VI GALA INTERNACIONAL DE BALLET DE BUENOS AIRES
Venlo De Maaspoort
W.Palm BeachFL(VS)  Dreyfoos Hall
WaukeganIL(VS) Genesse Theater
Winterswijk Theater De Storm
Zaandam Zaantheater
Zwolle
AGT Tour
Amersfoort De Flint
Arnhem Statdschouwburg
AustinTX (VS) The Moody Theater
Barneveld Schaffelaartheater
BethlehemPA(VS) Sands Bethlehem Event Center
Breda Chassé Theater
Chicago IL(VS) Chicago theatre
ClevelandOH(VS)
Den Haag Zuiderstrandtheater
DenverCO(VS) Paramount Theatre
Deventer Deventer Schouwburg
Drachten Schouwburg De Lawei
Eindhoven Parktheater
GlensidePA(VS) Keswick Theatre
Grand PrairieTX(VS)  Verzon Theatre at Garand Prairie
GreensburgPA(VS)  Pallace Theatre AGT Tour
Haarlem Stadsschouwburg
Heerhugowaard Cool kunst en cultuur
Hengelo Rabotheater
HoustonTX(VS) Verizon Wireless Theater
JacksonvilleFL(VS)  Florida Theatre
Kuopio dance festival (Finland)
Lelystad Agora Theater
Los Angeles (VS) Guest performance NBC
LouisvilleKY(VS)  The Kentucky Center -Whitney Hall
MelbourneFL(VS) King Center for the perf. Arts
MorristownNJ(VS)  Mayo Performing art center  AGT Tour
New Orleans LA (VS)  Saenger Theatre
Nieuwegein Theater de Purmaryn
OrlandoFL(VS) Hard Rock Live
Prior Lake MN(VS)  Mystic Lake Casino Hotel
Reno NV Grand Sierra Resort  Theatre
SalinaKS (VS) Stiefel Theatre for the perf. Arts
San Francisco CA(VS)  Warfield Theatre
Singapore
Sneek Theater Sneek
St. Louis MO(VS)  Peabody Opera House
Terneuzen Scheldetheater
Tilburg Schouwburg Tilburg
UncasvilleCT(VS)  Mohegan Sun AGT Tour
Velbert(Germany)
VeronaNY(VS) Tuming Stone Resort AGT Tour
Washington(VS) Lisner Auditorium
WestburyNY(VS) Theatre at Westbury
Worms (Duitsland)  Das Wormser Theater
Zoetermeer Stadstheater
Alkmaar TAQA Theater De Vest
IDEA ARTICLES RELATED TO Video Mapping Stage Show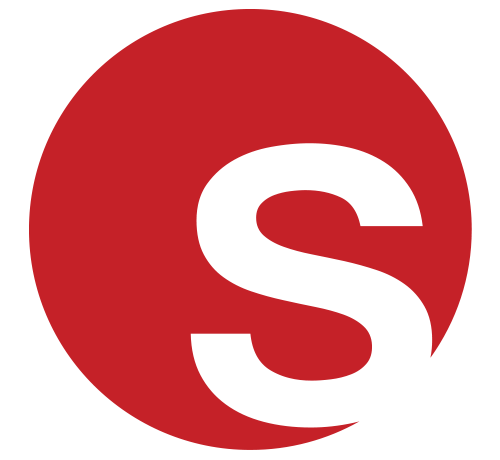 Branded Entertainment Vs Advertainment: How to Display Your Logo at Events with Entertainment
Branded Entertainment Vs Advertainment: How to Display Your Logo at Events with Entertainment
Juliana Rodriguez
|
14/02/2020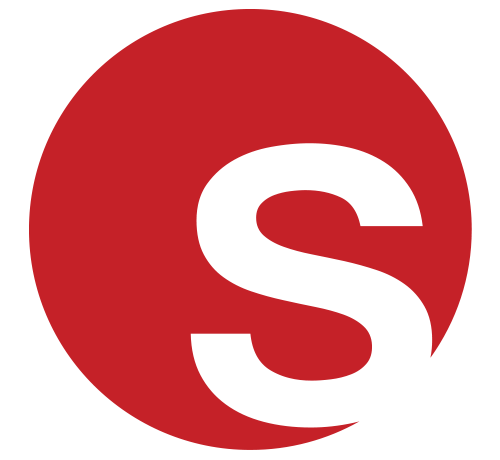 How Brands Use Technology To Increase Footfall and Brand Awareness at Events
How Brands Use Technology To Increase Footfall and Brand Awareness at Events
Grace Henley
|
07/03/2018