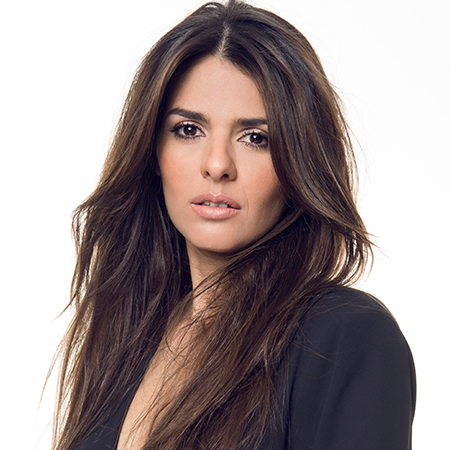 World Famous Fado Singer
A well-known fadista whose repertoire includes her own compositions and versions of famous fado songs
Has collaborated with big names in the industry such as Julio Iglesias, Djavan and Silvia Perez Cruz
Performs acoustic covers as a soloist and also accompanied by live musicians
Suitable for a variety of occasions including, private parties, ceremonies, galas, anniversaries, etc.
This world famous Fado Singer is based in Lisbon and available for worldwide bookings
World Famous Fado Singer PHOTOS
Delight audiences at your upcoming big celebration or event by booking this world famous Fado Singer, one of the most famous voices of this music genre. Our female solo singer has collaborated with big names such as Julio Iglesias, Djavan and Silvia Perez Cruz, to name a few.
Gifted with a melodious voice and a powerful stage presence, this Portuguese fado singer became interested in this music style when she visited a fado house at the age of 18. She was already a pop band member, but it was not until then that she discovered her true passion.
She stared to sing live fado music occasionally until she decided to participate in fado song contests in Lisbon. Running in fado circles, she became a well-known fadista and, since then, her career has been meteoric.
As female solo singer or along with live musicians such as guitarists or double bassists, she can perform beautiful acoustic versions of her own compositions and also covers of famous fado songs.
Her extensive repertoire includes some of her most famous hits sucg as 'Amor Ladrao' or 'Riu' and also famous fado classics such as 'Saudades Do Brasil Em Portugal' by the renowned Brazilian pet and lyricist Vinicius de Moraes and the musician Homem Cristo.
The perfect live music entertainment option for theatres, private parties, ceremonies, galas, etc., our Portuguese fado singer's performances are unique musical experiences that captivate listeners of all types. She can perform live fado music at different types of events and adapt her repertoire and performances to your event's specific requirements. 
Scarlett Entertainment offers a variety of Female Solo Singers for events and occasions in Portugal and all over the world.
If you would like to know this world famous Fado Singer's availably, get in touch with us today and make an enquiry. Our in-house team of Entertainment Coordinators will be more than happy to provide further details on this Portuguese Fado Singer and assist you in the booking process.