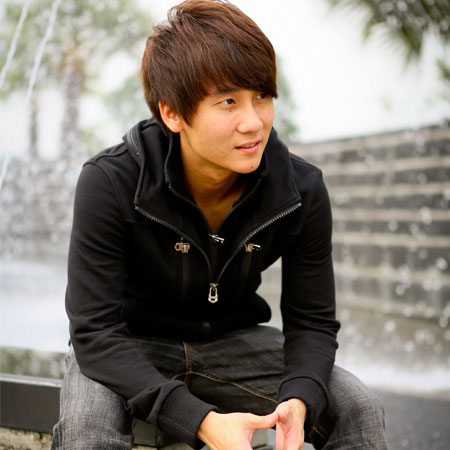 Beatbox Legend Singapore
Incredible display of vocal dexterity
Opened for Kanye West's 'Glow In The Dark' concert 2008
As seen on Singapore Idol 2009
Shows can include audience participation & vocal games
Based in Singapore & available to perform at events worldwide
Looking for interactive entertainment with a difference? Meet the man who can produce 6 different sounds in a beat, all at the same time! This incredibly talented beatboxer gives astounding performances that will captivate and entertain audiences of all ages.
One of Singapore's most renowned and well known beatboxers; he clinched top 4 in Singapore Idol 2009, opened for Kanye West's 'Glow In The Dark' concert in 2008 at the Indoor Stadium, and was a judge for the Asia Beatbox Championships. Each of his performances are incredible displays of vocal dexterity. His repertoire includes an eclectic and extensive range of songs from today's Top 40, to classical, hip hop and beatbox freestyle.
As well as giving explosive stage performances he can also offer an interactive performance with just the right amount of audience participation. He can incorporate humorous improvisation games that will excite the crowd and have them roaring with laughter, audience members can even get up on stage and have a go at beatboxing themselves under his excellent tutelage. Whether you're organising a presentation, dinner or dance event, with his natural rapport and charm he will engage with the audience and create an exciting and fun atmosphere.
Ideal for a wide range of events from concerts to corporate functions, he provides exciting and unique entertainment that will delight audiences.
" He performed in front of audiences totalling nearly 500 at the inaugural ArtScience Late event at ArtScience Museum on 22 May 2014, supported by VJ Quincy Teofisto. He demonstrated immense skill at beat-boxing in an assured and confident performing style. The result was a riveting display of vocal dexterity. He involved the audience with charisma, adding further enjoyment to the event. We were delighted to be able to present our audience with a performing arts showcase of such quality, and one which truly engaged everyone present. "

Honor Harger, Executive Director, ArtScience Museum at Marina Bay Sands
" He is an exceptional artist. His performances are simply captivating and sensational. He brings a fresh approach to music appreciation through the combination of his masterful skill in beat boxing and singing talent. "

Vanini Belarmino, Curator and Producer
" He was sensational in his performance. He totally wowed the audience with his genius display of beatboxing skills. "

Champ Tan, Music & Movement (S) Pte. Ltd.
" Thank you for supporting us at the event yesterday. A lot of the guests didn't see a beatbox performance before. And they were super amazed. Thank you, thank you, and thank you for helping us make the event a success. "

Co-Director of Miss Singapore Global, Kwok Yew Chong