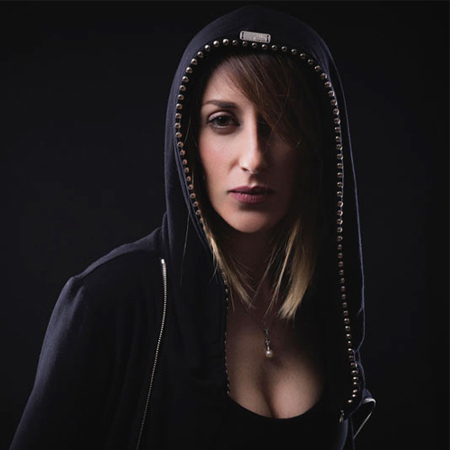 Club DJ Rome
Our female DJ has taken over the urban hip hop scene with her fantastic club DJ sets that blast out the best urban music tracks of this era
Phenomenal music that makes guests dance the night away is guaranteed to create a great vibe wherever she goes
Has performed alongside and opened for many big international artists such as Elephant Man, Demarco, Baby Cham, Mobb Deep and many more
Resident DJ for Black Qube
Based in Rome and available for worldwide bookings
A female DJ who is taking over the urban hip hop scene with her electrifying club DJ sets astound audiences and guests all over the globe. A club star who's urban music influences guests to dance the night away is a crowd pleaser and brilliant addition to any event. 
After moving to Amsterdam at the beginning of her career our club DJ quickly made a name for herself in the Dutch capital by becoming a resident for one of the top dancehall venues in Holland. From there our female DJ went on tour around Spain, Germany, England, Switzerland, Belize and New York city.
During her successful career our club DJ has been sharing her urban music with audiences worldwide as well as performing alongside and opening for renowned artists such as Elephant Man, Demarco, Baby Cham, Million Stylez, Morgan Heritage, Johnny Osbourne, Serani, MOP, Mobb Deep, EPMD, Pete Rock, Young Lion and Max Glazer.
Our electrifying DJ urges guests to dance the night away with fantastic contemporary set lists and mixes featuring hip hop, R&B, afrobeat, dancehall, reggae and commerical top 40 hits that can turn any good night into a great one. A fantastic addition to any event or occasion whether it be for a night club to a corporate event to private party and everything in between, our urban DJ is an artist not to be missed. 
To book our outstanding club DJ or for more information, contact our Entertainment Specialists.