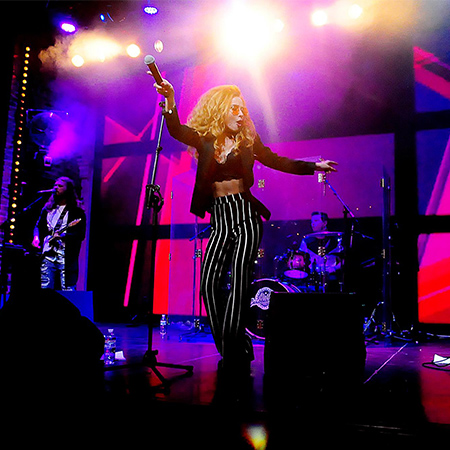 Cover Band Ukraine
Five-piece live party band features male and female vocals and play covers of the best national and international party hits
Wide and expansive repertoire includes songs in both Russian and English and party anthems from now and then
Happy to fully customise their set list to suit your needs and play music that satisfy the music tastes of people of all ages
Ideal live music entertainment for events such as corporate occasions, private parties, gala dinners, weddings, festivals, and more!
This Cover Band from Ukraine are available for bookings nation and worldwide
Cover Band Ukraine PHOTOS
A five-piece Cover Band from Ukraine performing covers of the best national and international hits, this live function band is perfect for events with international guests as they can sing in both Russian and English!
A party covers band with a varied and expansive repertoire filled with the best international party hits, our live function band can fully customise their set list especially for your event. Performing music for all tastes, this live function band plays party anthems loved by people of all ages. 
Featuring both male and female vocals, this live party band's repertoire includes Ukrainian and Russian hits but also international chart-topping tunes by artists such as Bruno Mars, Jamiroquai, Katy Perry, Maroon 5 and Lady Gaga, to name a few.
Filling dance floors with their unstoppable energy and party anthems from now and then, our party covers band also performs covers of classics by Bon Jovi, Pink Floyd, James Brown or the Beatles. Musicians that enjoy performing live and connecting with their audience, our performers will always encourage people to leave their seats and join the fun on the dance floor!
Well suited for a broad variety of occasions, our live party band is the ideal live music entertainment choice for corporate events, private parties, gala dinners, weddings, festivals, and more! Whatever the occasion, this live function band is guaranteed to make your event an unforgettable occasion with the best party music!
Scarlett Entertainment offers a wide range of live music entertainment for events and occasions in Ukraine and worldwide.
Book this sensational Cover Band from Ukraine by contacting us today. Our dedicated team of Entertainment Experts will be more than happy to answer all the questions you may have about this party covers band and guide you through the booking process.
Океан Ельзи – Вище Неба
Океан Ельзи-Без бою
Скрябін – Спи Собі Сама
Червона Рута
Земляне - Трава У Дома
Кино – Кукушка
Машина Времени - Я Сюда Ещё Вернусь
Леонид Агутин – Аэропорты
Александр Градский – Как Молоды Мы Были
Антонов - Для Меня Нет Тебя Прекрасней
Антонов – 20 Лет Спустя
Антонов – Мечта Сбывается
Антонов - Летящей Походкой
А-Студио - Так же как все
Анатолий Алёшин (Киркоров) – Жестокая Любовь
Алла Пугачева - Белый Снег
Алексей Глызин - Зимний Сад
Браво – Я То Что Надо
Земляне - Трава У Дома
Кино – Кукушка
Леонид Агутин - Аэропорты
Летний Вечер
Ляпис Трубецкой - Воины Света
Максим Фадеев feat. Наргиз - Вдвоём
Макс Фадеев - Лети За Мной
Машина Времени - Я Сюда Ещё Вернусь
Машина Времени - Мой Друг Играет Блюз
Максим Леонидов (Тухманов) - Песня Студента
Приключения Электроников - Зима (Потолок Ледяной)
Сергей Трофимов (Рондо) – Боже Какой Пустяк
ВВ – День Народження
Віктор Павлік Чумацький Шлях - Ой Мамо Шикидим
Минає День Минає Ніч
Песняры - Косив Ясь Конюшину
Скрябін – Старі Фотографії
Скрябін – Сам Собі Країна
Время и Стекло -Навернопотомучто
Ленинград-Экспонат
Иван Дорн -Ненавижу
EstradaRada- Вите надо выйти
Светлана Лобода-К черту любовь
Серебро-Мама Люба давай
Иллария -Ой Верше
Мила Нитич- Украинское папури
Мария Яремчук -Ти в мені є
Светлана Лобода-Под лёд
Мария Яремчук- Тече вода
Анжелика Варум-Блюз
Наталия Валевская –Палала
IOWA-Улыбайся
Таисия Повалий -Кришталевая вода
Светлана Лобода -Твои глаза
Океан Ельзи - На небі
Bon Jovi - It Is My Life
Deep Purple - Smoke on the Water
Guns N' Roses - Knocking On The Heavens Door
Hozier - Take Me To Church
James Brown - I Feel Good
Pink Floyd - Another Brick In The Wall
The Beatles - Come Together
The Police - Every Breath You Take
Tito And Tarantula - After Dark
Zuccero - Baila Morena
Pop Dance
Alex Clare - Too Close
Bruno Mars - Runaway Baby
Capital Cities - Safe And Sound
The Chainsmokers - Don't Let Me Down ft. Daya
Coldplay - Adventure Of A Lifetime
Daft Punk feat. Pharrell Williams - Get Lucky
DNCE - Cake By The Ocean
Jamiroquai – Runaway
Duke Dumont - Ocean Drive
Feder feat. Alex Aiono - Lordly
Jessie J – Domino
Justin Timberlake – Can't Stop The Feeling
John Newman - Love Me Again
Katy Perry - I Kissed A Girl
Katy Perry - Hot N Cold
Kungs vs Cookin' on 3 Burners - This Girl
Lady Gaga feat. Colby O'Donis - Just Dance
Mark Ronson feat. Bruno Mars - Uptown Funk
Maroon 5 – Animals
Maroon 5 feat. Christina Aguilera - Moves Like Jagger
Maroon 5 – Sugar
Maroon 5 - This Love
Naughty Boy feat. Sam Smith - La La La
Pink – Funhouse
Pink - So What
Pink - U + Ur Hand
Pharrell Williams – Happy
Rag'n'Bone Man - Human
Rihanna - S&M
Rihanna feat. Calvin Harris - We Found Love
Sam Smith - I'm Not The Only One
Sam Smith - Money On My Mind
Sam Smith – Restart
Sigala feat. John Newman Nile Rodgers - Give Me Your Love
SMASH feat. Ridley - LOVERS2LOVERS
The Weeknd feat. Daft Punk – Starboy
Rock/Retro
IDEA ARTICLES RELATED TO Cover Band Ukraine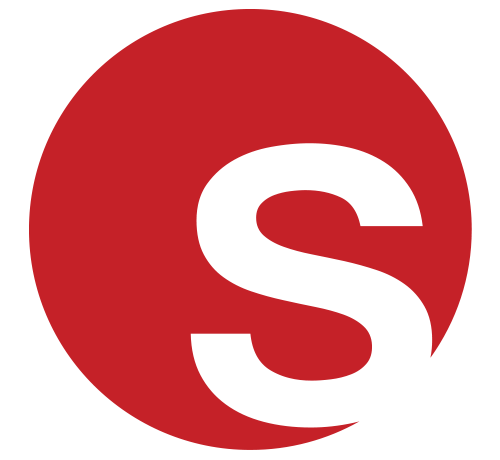 Top UK Bands & Live Music To Book This Summer
Top UK Bands & Live Music Ideas for Summer Events
Grace Henley
|
11/05/2021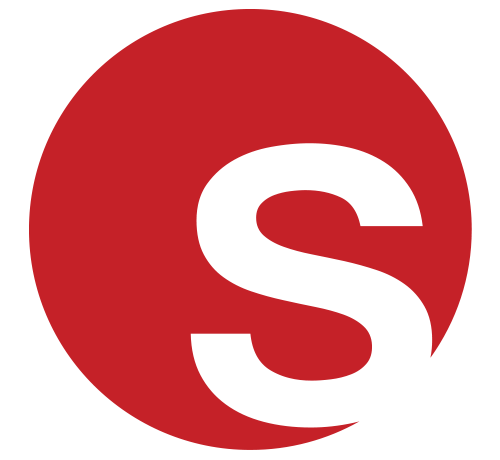 How to Surprise Millennials and Draw Social Influencers to Your Event Using Experiences
How to Surprise Millennials and Draw Social Influencers to Your Event Using Experiences
Grace Henley
|
12/10/2018