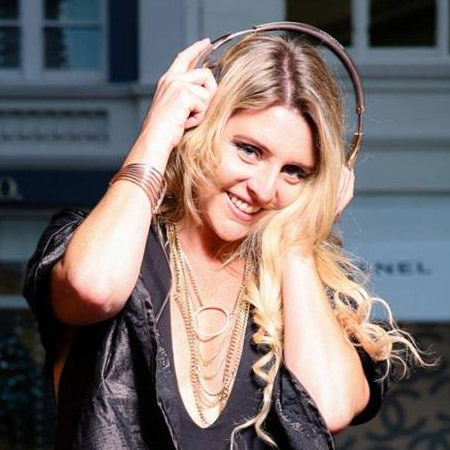 Djane: Vicky
DJ Vicky is an experienced and accomplished DJ with a fresh and unique approach to event entertainment
Experienced DJ and TV presenter with fantastic stage presence performs with complete confidence at major events and at popular festivals
Performed extraordinary DJ sets at corporate awards nights, product launches, parties, countless weddings, fashion shows and VIP sponsor events
Draws on a diverse repertoire to expertly tailor every set list for each client for a truly personalised and memorable music experience
International performer raises the roof at events in Ibiza, London, Dubai and in her home country, Australia, particularly Western Australia
Our DJ Vicky is an experienced and accomplished DJ with a fresh and unique approach to event entertainment. Often found playing in Ibiza, London, Dubai and her home country of Australia she truly is an international performer.
Dedicated to making her clients visions a reality, our professional DJ is sure to make your event a fun and memorable experience. Having created extraordinary DJ sets for corporate awards nights, product launches and parties, our experienced DJ is perfect for any professional occasion. She has also performed at countless weddings, fashion shows and VIP sponsor events making our DJ a brilliant option for almost any occasion. 
Vicky can tailor a bespoke package just for your event, creating a set list that includes the exact genres of music that you want to hear. Her extensive experience in the industry will be there to guide you every step of the way and ensure that the music is on point for your event.
If you are not concerned about choosing the music for your event, our talented DJ will develop a perfect set list for your event taking inspiration from your guests, whether they be young adults, business men or wedding guests! Incorporating a stunning mixture of Deep house, Funky house, Hip hop and commercial music, everyone at your event will appreciate the playlist!
Contact our entertainment specialists and book our talented DJ today. 
Top Tip:
Vicky is experienced in television presenting which makes her a confident, performer with fantastic stage presence, you can therefore count on her to interact with guests and ensure everyone is having a great time!
To find out more contact our team of Entertainment Specialists.