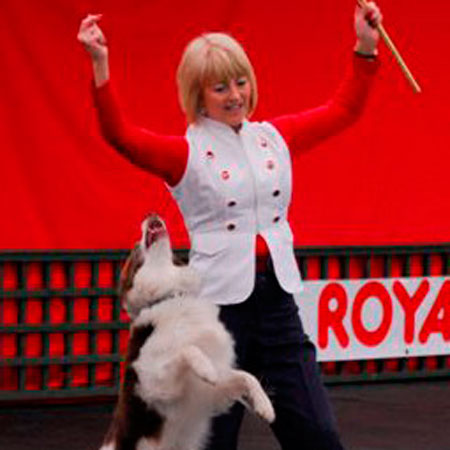 Dog Freestyle Performers
Brilliant dog dancing displays will amaze and delight your guests
Incredible routines performed with precision & artistry
Fantastic fun for audiences of all ages
Ideal for parties, outdoor events, festivals, themed functions & more
Based in Derbyshire and available to perform at events worldwide
Dog Freestyle Performers PHOTOS
Combining the techniques of obedience, agility, working trials, sheepdog trials and flyball, this talented group of performers put on a fantastic show made up of canine freestyle and heel work to music.
Each dog performs graceful and intricate manoeuvres to the beat of the music with precision and artistry, with each move accomplished through the subtle use of verbal cues and body language, making for a captivating show.
Not only is each expertly choreographed routine a joy to watch, but it is a testament to the strong relationship between a dog and its handler, and will surely delight guests at your event.