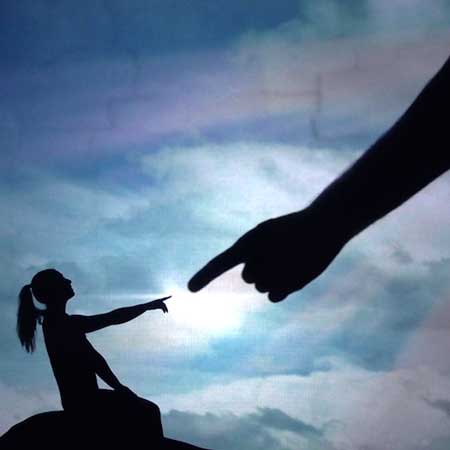 Evolve Shadow Show
The perfect silhouette show for international audiences!
Based around our incredible inventions and achievements throughout history
Offer a bespoke show to suit your theme/storyline or include product/logo
Previous clients inc Adidas, BMW, Mercedes, Red Bull, T Mobile, BBC, BP
Available to perform at events worldwide
Evolve Shadow Show PHOTOS
The perfect silhouette show for international audiences!
If you thought you'd seen it all, take a look at this!
Evolve is an exciting show based around our incredible capabilities, inventions and achievements throughout our history. Watch as the main character is taken on a journey to look back at what we've achieved!  Stunning images are shown of building the first wheel; A pyramid; An Egyptian sphinx; Discovering gravity; Building a steam train; Electricity; Green energy with windmills; A car; Aero plane; Phone; The digital age with Wi-Fi, tablets, phones and cameras; Space travel and of course walking on the moon! The show is about our past, our growth, the present and looking optimistically forward to our future! Together, what can we achieve next?
Evolve are a team of ex-gymnasts and sports acrobats that create incredible balances, lifts, somersaults and dance all whilst melting their silhouettes into one unique and mesmerizing image, one after the other. This is a very creative and difficult process which shows off months of planning & rehearsals, incredible attention to detail and their highly skilled acrobatics. Evolve is an inspiring piece set to an uplifting soundtrack, your guests will absolutely love it and leave feeling exhilarated! Their audience reaction speaks for itself!
Want to change any of the content to suit your culture/theme? Want your city skyline to appear in this show? Want to highlight a key figure of your choice? Want to incorporate your product/logo in the show? Get in touch! It's all possible.
Book – 
•    The 13 minute show
•    An edited version of the show to suit your vision
•    A bespoke show to suit your own theme/storyline
Contact one of our Entertainment Team who will be able to assist you in booking this or any other act on our global roster.
" They were absolutely fab!!! Genuinely, honestly the audience were ooooo-ing and ah--ing the whole time! And cheering when they did the difficult bits. - they're were great, please pass on my thanks and appreciation! "

Schwartz
" Everyone loved the show it will be a tremendous success for you! The new Evolve shadow show was truly astounding, everyone in the room was amazed and we have constantly been asked "how did they do that?". Combined with the aerial artists it was truly a magnificent evening, we couldn't recommend this new show highly enough – it was spectacular. "

RDA (Evolve Shadow Show)
" It was like all the air in the room was gone. Everyone breathed in and didn't move until the act was over. We've never seen that reaction before for an act. "

Cheltenham Racecourse (Evolve Shadow Show)
" They were outstanding and our guests were amazed and loved the show! "

Dunlop (Evolve Shadow Show)
" Your show was so moving and captivating it was the first time that I have seen such great applause from our guests so I know it is going to be very difficult to top your performance. The Heathrow Exec were so impressed that it looks as if they want to take this to the next level. Once again thank you so much and look forward to working with you again in the future. "

British Airways (Evolve Shadow Show)
" The show was absolutely brilliant, and Rachel and the team were great to work with – the client was over the moon! "

Hitachi (Evolve shadow show adapted)
" I cannot describe any better how great Rachel and her team performed. It was really a Wow… thank you very much. I am never going to use any other entertainment company for my events, but 'Scarlet Entertainment' "

Acrobatic and Aerial show in Majorca.