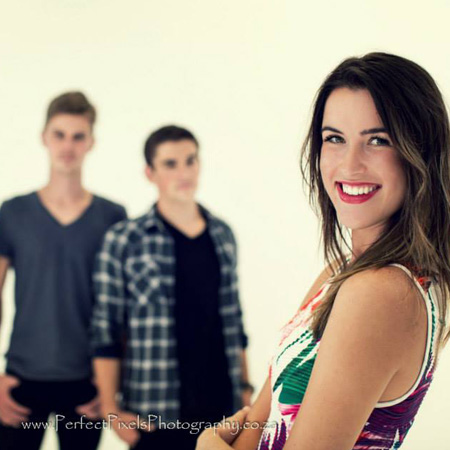 Four Piece Cover Band UK
4-piece cover band currently based in the UK
Full of energy, outgoing and incredibly passionate about what they do
Repertoire that varies from rock to jazz and pop to reggae
Music from Jack Johnson to Red Hot Chili Peppers to David Guetta
Popular with weddings, corporate events & private functions
Four Piece Cover Band UK PHOTOS
With a repertoire that varies from rock to jazz and pop to reggae, this charming cover band plays a wide variety of music from Jack Johnson to Red Hot Chili Peppers, The Eagles to Florence & The Machine, David Guetta to Frank Sinatra.
Having studied music, the band consists of qualified musicians within musical performance & the music business. Currently based in the UK, the band members all came together through their mutual love of great music. They have performed at numerous weddings, corporates, private functions and have recently just completed an extended contract aboard cruise ships.
This 4-piece band is full of energy, outgoing and incredibly passionate about what they do.
Adele – Hometown
Adele - Rumour has it (Gmaj)
Alandra Stan – Mr Saxobeat
Alanis Morissette – Thank you/ ironic / oughta know
American Rejects – Swing Swing
Amy Winehouse – Rehab
Angus & Julia Stone – Big Jet Plane
Arno Carstens – Another Universe
Avril Lavigne – Nobody's Home
Avril lavigne – What the hell
Bastille – Pompei
Benny Benassi – Cinema (Amaj)
Bill Withers - Aint no sunshine (Cmaj)
Billy Joel – We Didn't Start The Fire
Blur – Song 2
Bob Marley – Could you be loved (Dmaj)
Bob Marley – I Shot The Sheriff
Bob Marley – Stir It Up
Bob Sinclar – Love Generation
Bombay Bicycle Club – Lights out words gone
Bruno Mars – Grenade (Fmaj)
Calvin Harris - Feel so close (Amaj)
Cardigans – Love Fool (Cmaj)
Cardigans – My favourite game
Carolina Liar – Show me what im looking for
Chic – Good times
Chic – La Freak
Chris Brown – Beautiful People
Chuck Berry – Johnny B Goode
Civil Wars – Poison and Wine
Coldplay – In My Place
Coldplay – Politik
Coldplay – Yellow (Bmaj)
Corinne Bailey Rae – Trouble Sleeping
Counting Crows - Accidentally in Love (Amaj)
Cream – Sunshine of your love
Daft Punk – Get Lucky
David Guetta ft. Sia – Titanium
Deep Blue Something – Breakfast at Tiffany's
Diana Ross – Upside down
Dido – Here with me
Dido – Thank you
Eagle Eyed Cherry – Save Tonight (Cmaj)
Eliza Doolittle – Skinny Genes
Ellie Goulding – Anything could happen
Elton John – Your Song
Elvis Presley – Jail House Rock
Emeli Sande – Next to me
Epic Clapton – Cocaine
Epic Clapton – Layla
Eurthymics – Sweet Dreams
Flight Of The Conchords – Business Time
Flight Of The Conchords – Ladies Of The World
Florence&the Machine - Dog days are over (Cmaj)
Foo Fighters – Next Year (Gmaj)
Foster the people - Pumped up kicks (Abmaj)
Frank Sinatra – Fly me to the moon
Gabriella Cilmi – Sweet about me
Gnarls Barker – Crazy (Ebmaj)
Goo Goo Dolls – Iris (F#maj)
Goo Goo Dolls – Slide
Good Charlotte – I just wanna live
Gorillaz – Dare
Gorillaz – Feel Good
Green Day – Basket Case
Greenday – Holiday
Hoobastank – The Reason
Imagine Dragons – Bleeding Out
Imagine Dragons – It's Time
Imagine Dragons – Radio active
Incubus – Drive
Jack Johnson – Better together (Ebmaj)
Jack Johnson – Taylor
James Brown – I feel good
Jamiroquai – Cosmic Girl
Jamiroquai – Virtual Insanity
Jason Mraz – I'm Yours
Jason Mraz - The remedy (Ebmaj)
Jazz Standard - Blue Bossa
Jazz Standard - Girl from Ipanema
Jazz Standard - My funny valentine
Jazz Standard – Night and Day
Jazz Standard – Summertime
Jessie J – Price Tag
Jet – Are you gonna be my girl?
Jimi Hendrix – All along the watchtower (Cmaj)
Jimi Hendrix/Jamie Culum – Wind Cries Mary
Jimi Hendrix/John Mayer - Bold As Love
John Legend – Save Room
John Mayer – Perfectly Lonely
John Mayer – Vultures (Emaj)
John Mayer – Who Says
Justin Timberlake - Im bringing sexy back (Amaj)
Justin Timberlake – What goes around
Katrina & The Waves - Walking On Sunshine
Katy Perry – E.T.
Katy Perry – TGIF
Keane – Somewhere only we know
3Doors Down – Kryptonite
Kid Cudi – Pursuit of Happiness
Kings of Leon – Notion
Kings of Leon – Pyro (Bmaj)
La Roux - Bullet proof (Bmaj)
Lady Gaga – Paparazzi (Gmaj)
Lana Del Rey - Summertime Saddness (Emaj)
Lenny Kravitz – Fly away
Lighthouse Family – High
Lilly Allen- 22
Little Boots – New in Town
Maroon5 – This love (Bbmaj)
Martin Solveig – Big in Japan
Martin Solveig – Hello (Ebmaj)
Marvin Gaye – Heard it through the Grapevine
Matchbox 20 – If You're Gone
MGMT – Kids
MGMT – Time To Pretend
Michael Jackson - Black or White (Emaj)
Michael Jackson – Thriller
Muse – Feeling Good
Muse - Super massive black hole (Gmaj)
Muse – Undisclosed Desires
Nelly Furtado – All good things
New Radicals - Get what you give (Dmaj)
Nirvana – Come as you are (Emaj)
Nirvana – Heart shaped Box
Norah Jones - Don't know why
Oasis – Live Forever
Oasis – Supersonic
Oasis – Wonderwall (Bmaj)
One Republic – Counting Stars
One Republic - Feel Again (Bbmaj)
One Republic – Good Life
One Republic – Secrets
Outkast - Hey ya (Gmaj)
Passenger – Let her go
Pearl Jam - Last Kiss (Gmaj)
Phil Collins – Another Day In Paradise
Pink – Who Knew
Placebo – Every you every me
Poalo Nutini – Last Request
Prince – Kiss
Queen – Crazy little thing called love (Dmaj)
Radiohead – Creep
Radiohead – High and Dry
Radiohead – Karma Police
Razorlight – America
Red Hot Chili Peppers – Dani California
REM – Losing My Religion
RHCP – Scar Tissue (Cmaj)
Rihanna - Don't stop the music (Dmaj)
Rihanna – Stay (feat.Mikky Ekko) (Dmin/ Cmaj)
Robbie Williams – Angels
Robbie Williams - Feel
Robbie Williams – Let Me Entertain You
Santana – Smooth
Scouting For Girls – I Need A Holiday
Shaggy – It Wasn't Me
Shawn Mullins – Lullaby (Gmaj)
Sixpence none the richer - Kiss me (Dmaj)
Snow Patrol – Hands Open (Gmaj)
Stardust – Music Sounds better with you
Stevie Wonder – Master Blaster
Stevie Wonder – Superstition
Sting – Message in a bottle (Amaj)
Swedish House Mafia – Save the World
Tal Bachman – She's so high
The Beach Boys – I Get Around
The Beatles – Daytripper
The Beatles – Hard Day's Night
The Beatles – Help (Amaj)
The Eagles – Hotel California (Gmaj)
The Feeling – Fill My Little World
The Feeling – Sewn
The Fray – Never Say Never
The Fray – You Found Me
The Killers – For Reasons Unknown
The Killers – Smile like you mean it / All these things that I've done
The Kinks – You Really Got Me
The Kooks – Naïve
The Monkees – I'm a believer
The Offspring – Pretty Fly For A White Guy
The Rolling Stones - (I Can't Get No) Satisfaction
The Script – Man Who Can't Be Moved
The White Stripes - Seven nation army
The XX – Crystalised
The XX – Teardrops
Tina Turner - Proud Mary
Tom Petty - Free Falling (Amaj)
Toploader - Dancing in the Moonlight (Bmaj)
Toto – Hold the line
Tracy Chapman – Hold you tonight
Train - Drops of Jupiter (Cmaj)
Travis – Love Will Come Through
Tree 63 – Treasure (Dmaj)
U2 – Beautiful Day (Dmaj)
U2 – With Or Withour You
Van Morrison – Brown Eyed Girl (Gmaj)
Weezer - Island in the Sun (Amaj)
Wheatus – Teenage Dirtbag
Kid Cudi - Day & Night (Emin)
IDEA ARTICLES RELATED TO Four Piece Cover Band UK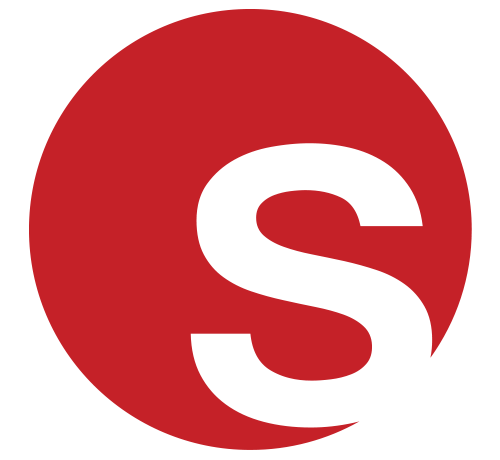 Top UK Bands & Live Music To Book This Summer
Top UK Bands & Live Music Ideas for Summer Events
Grace Henley
|
11/05/2021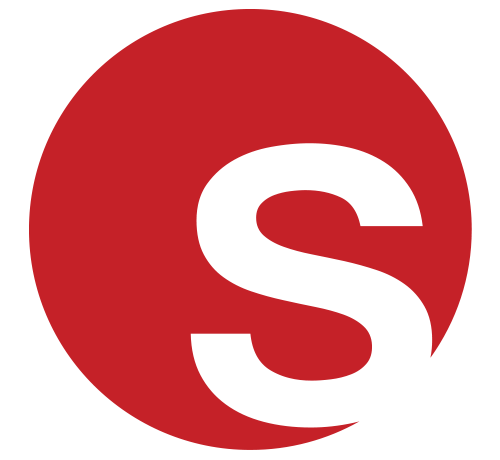 How to Surprise Millennials and Draw Social Influencers to Your Event Using Experiences
How to Surprise Millennials and Draw Social Influencers to Your Event Using Experiences
Grace Henley
|
12/10/2018