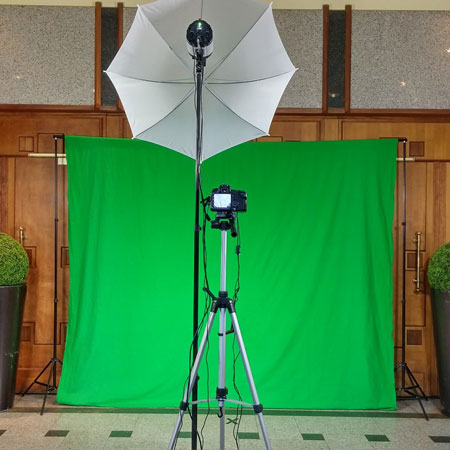 Green Screen Photo Backdrop
Brilliant photo service allows you to create truly unique images
Green screen allows you to fully customise your photographs
Ideal for product launches, parties, themed events, exhibitions, etc.
Past clients include Renault, L'Oreal, Givenchy, Porsche and Kenzo
Based in Paris and available for events worldwide
Green Screen Photo Backdrop PHOTOS
Our superb green screen photo service promises to make your event one to remember, providing your guests with truly original mementos of the occasion as the backdrop allows them to be super-imposed onto any background!
A unique experience, this state of the art technology is able to completely replace the backdrop in the photo, giving your guests the opportunity to be transported to alternate realities, famous film scenes, seasonal landscapes, and much more.
A high quality and super-fast service, our fantastic green screen set up allows guests to instantly print their photos after viewing them on an interactive screen, and is the perfect fun event entertainment solution. Ideal for parties, product launches, weddings, themed events, exhibitions, and more, enquire today about bringing this first-class green screen backdrop to your special occasion.
To find out more about how to book contact our team of Entertainment Specialists.