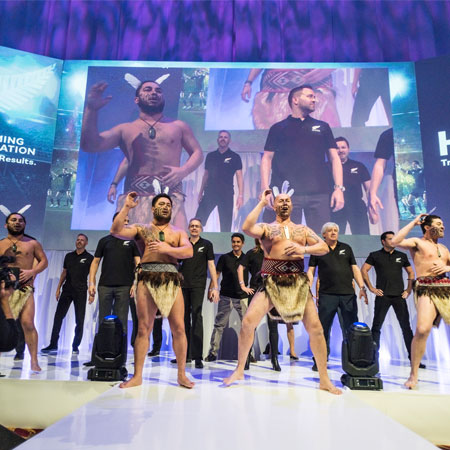 Haka Workshops
Exciting interactive Haka team building workshops are informative, fun and energetic
Led by a Maori descendant of the famous tribe who has ownership of the Haka 'Ka Mate' as performed by the All Blacks
A unique way to help your team achieve focus, unity and cohesiveness
Previous clients include: All Blacks, BT, Hilton Hotels, JP Morgan, ITV and Microsoft
Facilitate workshops across the UK, Europe and the rest of the world
Are you looking for a fun and energetic way to facilitate the bringing together of your team? Haka workshops offer creative team events that are informative, fun and energetic and help to bring team members out of their shells and get them work together as one unit. 
The Haka is the Māori's traditional war dance. Originally performed by warriors before battle in order to intimidate their opponents, it is also used in Māori culture to welcome distinguished guests and to acknowledge important achievements or special occasions. Not exclusive to men, there are several different types of Haka with some performed predominantly by women. 
Following a spine-tingling performance from a group of respected professionals, you and your team will be split into groups and have a chance to learn all the moves that are found in a traditional Haka: facial contortions and grimaces, feet stomping and slapping the hands against the body and of course chanting and your best war cry! 
After each group has had a session with the experts and feel they are ready to take on their opponents, they'll perform their Haka and see who isn't left quaking in their boots. 
Led by an experienced Haka performer who is descended from the New Zealand tribe Ngati Toa Rangatira, the tribe who has ownership of the famous Haka 'Ka Mate' a ceremonial Haka performed by the All Blacks, this Haka workshop is truly authentic. This particular Haka is performed by both sexes and is used as a way to achieve cohesiveness (kotahitanga) within tribes to attain focus and unity for a common purpose - the perfect ethos for your team building event.
Highly energetic, the Haka is a great way for participants to blow off steam, try something new with their colleagues and join together to create a cohesive dance performance. Key messages can be incorporated within the workshops to ensure they are in keeping with your brand values. 
'Ko to tatou whakaaro kotahi, to tatou mea nui'
'It is our oneness of thought that is our greatest gift'
Top Tip:
A Haka performance can also be booked on its own for events.
If you would like to find out more about booking a Haka workshop for your next creative team event, get in contact with our experienced entertainment co-ordinators who would be more than happy to help. 
 
AXA
Accolade
Airbus
All Blacks
BT
Barclays
Bosch
CO-OP
Cardiff Blues
Coty Inc
De Vere Hotels
Diageo
Ernst & Young
Gillette
HRC
Heathrow Management
Hilti
IBM
Isuzu Trucks
John Lewis
Liverpool FC
Magners
Marriott Hotels
Natwest
Nissan
Norton Software
RBS Bank
Royal Bank of Scotland
Sage
Sky TV
UK Space Agency
Virgin Media
Waitrose
Zehnder
2 Sisters Chicken Food Group
Accenture
Accor Hotels
Airbus 3
BBC
BUPA
Bayer
Bouygues
CRH Building Supplies
Cognizant
Coutts Bank
Deloitte
Dublin Council
Formula One Racing
Glaxo Smith Klein
Harley Davidson
Heineken
Hilton Hotels
ITV
JP Morgan
Karcher
Lucozade
Marks & Spencers
Microsoft
Nestle
Norton Rose
Novartis
RFU
SHV Energy
Samsung
Twickenham Events
Unilever
Vodafone
Yankee Candles
AMRO Bank
" I just wanted to write and say how fantastic the team were for our event last Thursday… the lead on the Haka was truly excellent and really captured the essence of our event and the key messages that we wanted to get across. He was really engaging and very funny and managed to lead the way getting the whole team up and joining in.It was a great way to start our conference so please pass our thanks on to the team for sharing their traditions with such passion.Thank you also for all your support and guidance and we wouldn't hesitate to come to you again for any future ideas. Get your thinking hat on for next year! "

Coty Inc.
IDEA ARTICLES RELATED TO Haka Workshops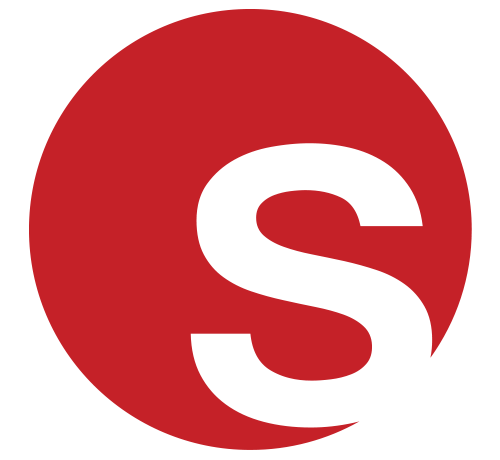 How To Host An Office Party After Lockdown: Tips For Success
Looking For Office Party Entertainment? Here's Everything You Need To Know
Freya Britton
|
20/07/2021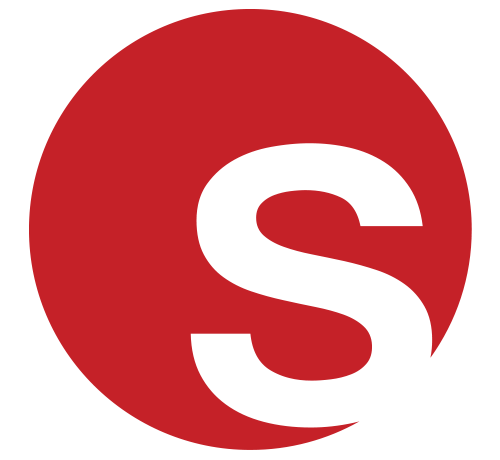 Return To Work Post-Lockdown Team Building Guide
Why You Need Team Building Activities When Returning To The Office
Freya Britton
|
06/07/2021