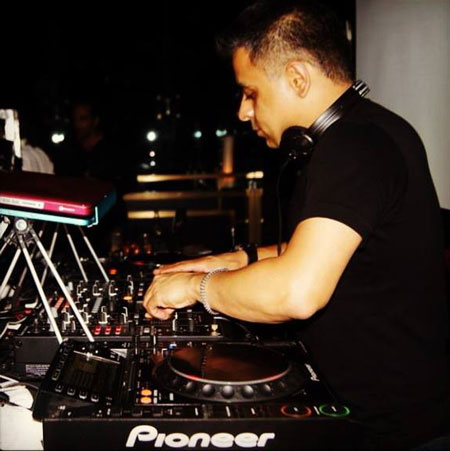 Hong Kong Party DJ
An event DJ with over 15 years experience DJing at events in Asia
Tailorable songs ranging from top 40 hits, all time classics to 70s, 80s and 90s favourites and Bollywood
Regular bookings for private parties, corporate events, gala dinners, awards ceremonies and more
Clients include L'Oréal, Asian Paints, Vodafone, Abbott, Spicer India, PNB MetLife and many others
Based in Hong Kong and available for events throughout Asia
Hong Kong Party DJ PHOTOS
If there's one thing our Hong Kong Party DJ can do, its make people dance. Whether you're looking for a high end corporate DJ or fun Bollywood DJ, you have found your man. Guaranteed to bring your event to life, the Hong Kong Party DJ has no limits and can completely tailor his DJ service to suit the preferences of the client. 
Our Hong Kong Party DJ regularly gets bookings for private parties, corporate events, gala dinners, weddings, product launch events, awards ceremonies and much more. He has over 15 years experience spinning all the latest top 40 hits, all time classics as well as 70s, 80s and 90s favourites. He is also available as a top Bollywood DJ, he has participated in many events and functions with a Bollywood theme and can create the appropriate ambience, as you can see in the video above. 
Throughout his illustrious and eventful career as a corporate DJ he has worked with some high end clients such as L'Oréal, Asian Paints, Vodafone, Abbott, Spicer India, PNB MetLife and Polycab Lighting. 
Speaking both English and Cantonese, the party DJ is available to book for events throughout Asia as well as further afield. He completely takes on board the client's requests and delivers a professional DJ service perfect for the event.  
Contact our team at Scarlett Entertainment to book your DJ service in Hong Kong with a highly experienced corporate DJ, sought-after Bollywood DJ and expert party DJ.