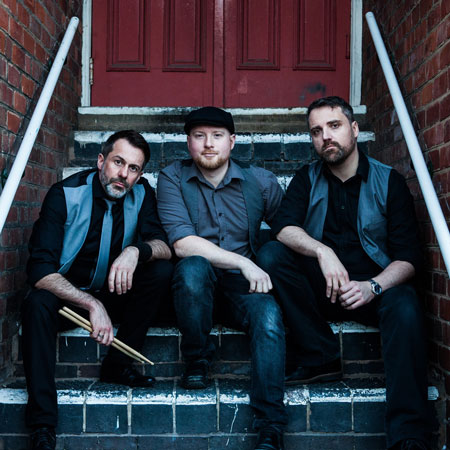 Indie Rock Covers Trio
Professional three piece live function band suitable for all event types
Trio perform a range of indie rock, pop and classics from the 1960s to the present
Clients includes Royal Navy, RAF, HSBC, Lufthansa, Audi, BMW, Malmaison hotels
Twice winners of regional "Best Live Function Band" at National Entertainment Awards
Based in Dudley and available all over the UK
Indie Rock Covers Trio PHOTOS
Our professional three piece live function band are an extremely high calibre live music entertainment choice that will fill the dance floor and keep people dancing all night long. Having twice won the "best live function band" at the National Entertainment Awards, you now that with our Indie Rock Covers Trio you are in safe hands and if you're looking for a wedding band that will appeal to all ages groups, then this is it.
With a huge collection of over 250 songs, our live function band specialise in indie rock but have a repertoire filled with all-time classics, pop, soul and various hits from the 1960's right through to the hits of today. The indie rock covers trio is perfectly happy to tailor a set of songs to suit their client's musical tastes and will perform two hours of music at your event. 
Booked as a wedding band, the talented musicians will learn your first dance song and can offer an additional DJ service to keep the live music entertainment vibes going until the very end of the night. With our indie rock covers trio, you need not worry about hiring equipment as they provide everything they need.
Our indie rock covers trio is made up of three hugely talented multi-instrumentalist who are bursting with passion, energy and love providing the best possible live music entertainment for any type of event. They have performed over 500 wedding sand functions all around the UK, Europe, Dubai, Australia, New Zealand, USA and Canada and previous high profile clients include Royal Navy, RAF, HSBC, Lufthansa, Audi, BMW and Malmaison hotels.
Contact us at Scarlett Entertainment if you would like to book the wedding band for your big day or for exceptional live music entertainment for any type of event.
All the Small Things - Blink 182
Angel - Shaggy
Are You Gonna Be My Girl - Jet
Beautiful Day – U2
Bet You Look Good on the Dancefloor - Arctic Monkeys
Blame It On Me - George Ezra
Breathin' - Arianna Grande
Cake by the ocean - DNCE
Candy – Robbie Williams
Can't Stop the Feeling – Justin Timberlake
Chelsea Dagger - The Fratellis
Crazy - Gnarls Barkley
Dakota – Stereophonics
Dance with Me – Ollie Murs
Dancing in the Moonlight - Toploader
Fix You - Coldplay
Galway Girl – Steve Earl
Gay Bar - Electric Six
Get Lucky - Daft Punk
Gotta Be Somebody - Nickelback
Happy - Pharrell Williams
Human – Rag 'n' Bone Man
I Gotta Feelin - Black Eyed Peas
I Lived – Kodaline
I Predict a Riot - Kaiser Chiefs
I Will Wait - Mumford & Sons
I've Got You – Mcfly
Lightning Bolt - Jake Bugg
Locked Out of Heaven - Bruno Mars
Love Machine – Girls Aloud
Magic - Coldplay
Mercy – Duffy
Moves Like Jagger - Maroon 5
Mr. Brightside - The Killers
Nas/Billy Ray Cyrus - Old Town Road
Ollie Murs - Troublemaker
Pokerface - Lady Gaga
Price Tag - Jessie J
Rise - Jonas Blue
Rock Your Body – Justin Timberlake
Rolling in the Deep - Adele
Rude - Magic
Seven Nation Army - The White Stipes
Sex on Fire - Kings of Leon
Shake It off – Taylor Swift
She Moves in Her Own Way – The Kooks
Shotgun - George Ezra
Shut Up & Dance - Walk The moon
Take Me Out - Franz Ferdinand
The Greatest Show - Panic at the disco
These Days – Take That
Treasure - Bruno Mars
Use Somebody – Kings of Leon
Valerie - Amy Winehouse
Vertigo - U2
We Are Young - Fun
1980 & 1990s:
500 Miles - the Proclaimers
Addicted to Love – Robert Palmer
All Night Long – Lionel Richie
All-star - Smash Mouth
Angels - Robbie Williams
Another One Bites the Dust – Queen
Are You Gonna Go My Way – Lenny Kravitz
Baby I Love You Way – Big Mountain
Basket Case – Green Day
Black or White - Michael Jackson
Brass in Pocket – The Pretenders
Can't get you out of my head - Kylie Minogue
Cigarettes and alcohol - Oasis
Common People – Pulp
Crazy Little Thing Called Love - Queen
Dancing in the Dark – Bruce Springsteen
Dancing in the Moonlight - Thin Lizzy
Dancing on the Ceiling – Lionel Richie
Don't Look Back in Anger – Oasis
Down in the Tube Station – The Jam
Easy Lover – Phil Collins and Philip Bailey
Ever Fallen in Love - The Buzzcocks
Everlong – Foo Fighters
Everybody get up - 5ive
Faith – George Michael
Free Falling – Tom Petty and the Heartbreakers
Fresh Prince of Bel Air - Will Smith
Get the party started - Pink
Give It Away – Red Hot Chilli Peppers
Got My Mind Set on You – George Harrison
Greatest day – Take That
Here comes the hot stepper - Ini Kamoze
Hey Mickey – Toni Basil
Hot in here - Nelly
Hungry Like the Wolf – Duran Duran
Hush – Kula Shaker
I Love Rock 'n' Roll – Joan Jett
I'll be there for you - The Rembrandts
I'm yours - Jason Mraz
Killing me softly - Fugees
Land Down Under – Men at Work
Learn to Fly - Foo Fighters
Living on a Prayer - Bon Jovi
Losing My Religion - REM
Mamma Told Me Not to Come – Stereophonics and Tom Jones
Nickelback - Nobody
Park Life – Blur
Place Your Hands – Reef
Praise you - Fatboy Slim
Red Red Wine – Ub40
Rock your body - Justin Timberlake
Should I Stay or Should I Go – The Clash
Song 2  - Blur
Summer of 69 - Bryan Adams
Sweet Child of Mine - Guns N Roses
Tainted Love – Soft Cell
Teenage Kicks - The Undertones
The Power of Love – Huey Lewis and the News
Town Called Malice - The Jam
Walking on Sunshine – Katrina and the Waves
We Built This City - Starship
Who do you think you are - Spice girls
Why Does It Always Rain on Me - Travis
With or Without You – U2
Wonderwall – Oasis
Word Up - Cameo
You Can't Hurry Love – Phil Collins
You oughta know - Alanis Morrisette
Indie Anthems:
Chelsea Dagger - The Fratellis
Don't look back in anger – Oasis
Fix You - Coldplay
Gay bar - Electric six
I Predict A Riot - Kaiser Chiefs
In the morning –Razorlight
Kasabian – Fire
Last night – The Strokes
Plugin baby - Muse
Seven Nation Army - The White Stipes
Sex On Fire - Kings Of Leon
Sing - Travis
Smells like teen spirit - Nirvana
Somebody told me – The Killers
Take Me Out - Franz Ferdinand
Teenage Dirtbag - Wheatus
Use Somebody – Kings of Leon
Whistle for the choir – The Fratellis
Yellow - Coldplay
You got the love – Florence and The Machine
Soul & Reggae:
Baby I love you way – Big Mountain
Band of Gold – Freda Payne
Everybody – Blues brothers
Get ready – The Temptations
Hard To Handle - Otis Redding
Higher and higher – Jackie Wilson
I feel good – James Brown
I heard it through the grapevine – Marvin Gaye
Land of a thousand dances – Wilson Pickett
Midnight hour – Wilson Pickett
Mustang Sally – Wilson Pickett
My girl - The Temptations
Proud Mary (Rolling on the river) – Tina Turner
Red Red Wine – UB40
Respect – Aretha Frankin
Sex machine – James Brown
Shake a tailfeather – Ray Charles
Signed sealed delivered – Stevie Wonder
Soul Man – Sam and Dave
Superstition – Stevie Wonder
Sweet Soul Music – Arthur Conley Jnr
Sweetest Feeling – Jackie Wilson
Three little birds – Bob Marley
Walking on the moon – The Police
You can't hurry love – Phil Collins
Aussie:
April sun in Cuba – Dragon
Back in black – AC/DC
Black Betty – Spiderrbait
Bliss – Th'Dudes
Fade away – Che Fu
Home again – Shihad
I got you – Split Enz
I see red – Split Enz
I should be so lucky – Kylie Minogue
Khe Sahn – Cold Chisel
Live it up – Mental as anything
Lydia – Julia Deans
My happiness – Powderfinger
Need you tonight - INXS
Prisoner of society – The living end
Scar – Missy Higgins
Slice of heaven – Dave Dobbyn
Something so strong – Crowded House
Suicide Blonde – INXS
Sway – Bic Runga
Victoria – Dance Exponents
Weather with you – Crowded House
Who could it be – men at work
Working class man – Jimmy Barnes
You got nothing I want – Cold Chisel
2000 & 2010s:
20th Century Boy - T Rex
Addicted to Love – Robert Palmer
All Day and All of the Night - the Kinks
Alright Now - free
Beat it – Michael Jackson
Brass in Pocket – The Pretenders
Brown Eyed Girl – Van Morrison
Brown Sugar - The Rolling Stones
Can't Take My Eyes Off You - Frankie Valli
Can't Buy Me Love – the Beatles
Country Roads – John Denver
Dancing in the dark – Bruce Springsteen
Daytripper – The Beatles
Does Your Mother Know - Abba
Don't Stop Me Now - Queen
Don't Stop – Fleetwood Mac
Don't you want me – Human league
Easy lover – Phil Collins and Philip Bailey
Fight for your right to party – Beastie Boys
Freedom - Wham
Friday I'm in love – The Cure
Gimme Some Lovin' – the Spencer Davis Group
Go Your Own Way – Fleetwood Mac
Got my mind set on you – George Harrison
Hard to Handle - Otis Redding
Hey Mickey – Toni Basil
Higher and Higher – Jackie Wilson
Highway to Hell - AC/DC
Hound Dog – Elvis Presley
Hungry like the wolf – Duran Duran
I Feel Good – James Brown
I love rock 'n' roll – Joan Jett
I'm a Believer - the Monkees
I'm still standing – Elton John
I'm your man – Wham
Johnny B Goode - Chuck Berry
Jumpin' Jack Flash – the Rolling Stones
Keep on Running – the Spencer Davis Group
Land down under – Men at work
Land of a Thousand Dances – Wilson Pickett
Listen to the Music – Doobie Brothers
Long Train Runnin' – Doobie Brothers
Maggie May – Rod Stewart
Message In A Bottle - The Police
Midnight Hour – Wilson Pickett
My Generation – the Who
My Sharona – The Knack
One Way or Another - Blondie
Pinball Wizard – The Who
Play That Funky Music – Wild Cherry
Satisfaction – the Rolling Stones
Saw Her Standing There - The Beatles
Sex Machine – James Brown
Should I stay or should I go – The Clash
Signed Sealed Delivered – Stevie Wonder
Soul Man – Blues Brothers
Stuck in the Middle – Stealers' Wheel
Superstition – Stevie Wonder
Suspicious Minds – Elvis Presley
Sweet Child Of Mine - Guns N Roses
Sweet Home Alabama - Lynyrd Skynyrd
Sweet Soul Music – Arthur Conley Jnr
Tainted love – Soft cell
The Joker – Steve Miller
The power of love – Huey Lewis and the news
Town Called Malice - The Jam
Twist and Shout - The Beatles
We built this city – Starship
Wild Thing – the Troggs
Word up – Cameo
You Never Can Tell – Chuck Berry
You Really Got Me - The Kinks
You make my dreams come true – Hall and Oates
Britpop:
A design for life – Manic Street preachers
Alright – Supergrass
Chasing rainbows – Shed Seven
Common People – Pulp
Connection - Elastica
Dakota – Stereophonics
Don't look back into the sun – The Libertines
Girl from Mars – Ash
Girls and boys - Blur
Hey dude – Kula Shaker
Hush – Kula Shaker
I am the resurrection – The Stone Roses
If I had a gun – Noel Gallagher
Love is the law – The Seahorses
Park Life – Blur
Place Your Hands – Reef
Staying out for the summer – Dodgy
The Riverboat song – Ocean Colour Scene
There she goes – The Las
This charming man – The Smiths
Trash - Suede
Why does it always rain on me – Travis
Wonderwall – Oasis
Rock Classics:
Ace of Spades – Motorhead
All Day And All Of The Night - The Kinks
Another one bites the dust – Queen
Are you gonna go my way – Lenny Kravitz
Basket case – Green day
Beautiful day – U2
Can't buy me love – The Beatles
Daytripper – The Beatles
Everlong – Foo Fighters
Free falling – Tom Petty and the Heartbreakers
Gimme some lovin' – The Spencer Davis group
Gotta be somebody - Nickelback
Hound dog – Elvis Presley
I Saw Her Standing There - The Beatles
Johnny B Goode - Chuck Berry
Jumpin' Jack flash – The Rolling stones
Living On A Prayer - Bon Jovi
My generation – The Who
Pinball Wizard – The Who
Satisfaction – The Rolling stones
Summer Of 69 - Bryan Adams
Wild Thing – The Troggs
You Really Got Me - The Kinks
You never can tell – Chuck Berry
First Dances:1000 Years – Christina Perri
All My Life - Kaci and Jo Jo
All You Need is Love – the Beatles
All my life - Kaci and Jo Jo
All of Me – John Legend
All you need is love – The Beatles
Amazed - Lonestar
At Last – Etta James
Better Together – Jack Jonson
Better – Tom Baxter
Chasing Cars – Snow Patrol
Days – The Kinks
Dream Catch Me - Newton Faulkner
Earth Angel – Marvin Berry (the Song from Back to the Future!)
Friday I'm in Love – the Cure
God only knows – The Beach Boys
Greatest Day – Take That
Grow Old with Me – Tom O'dell
Have I Told You Lately – Van Morrison
Heaven - Bryan Adams
Ho Hey – Lumineers
How Long Will I Love You - Ellie Goulding
I Can't Help Falling In Love With You – Elvis
I Wanna Marry You – Bruno Mars
I Won't Give Up - Jason Mraz
I wanna marry you – Bruno Mars
In My Life – the Beatles
I'm Yours – Jason Mraz
Just you and I - Tom Walker
Last of the Ladies - The Courteeners
Let It Go – James Bay
Let's Stay Together - Al Green
Memories – Dean Martin
My Girl - The Temptations
Need Your Love So Bad – Fleetwood Mac
Never Gonna Be Alone – Nickelback
Nothing else Matters – Metallica
On Top of the World – Imagine Dragons
One – U2
Only Love – Ben Howard
Rule the World – Take That
She's Like a Star – Taio Cruz
Stand by Me – Ben E King
Stay with Me – Sam Smith
Stuck on You – Lionel Richie
Sweetest Feeling – Jackie Wilson
Tenerife Sea – Ed Sheeran
The One- Kodaline
The You and Me Song – the Wannadies
Thinking out Loud – Ed Sheeran
Three Little Birds – Bob Marley
Time of Your Life – Green Day
Truly Madly Deeply - Savage Garden
Unchained Melody – The Righteous brothers
Weathered - Jack Garratt
Wild Horses – The Rolling Stones
Wonderful Tonight – Eric Clapton
Yellow – Coldplay
You Are the Best Thing - Ray La Montagne
You Do Something to Me - Paul Weller
You Got It – Roy Orbison
You Make My Dreams – Hall and Oates
You are the best thing - Ray la Montagne
You got it – Roy Orbison
Your Love Gets Sweeter – Finlay Quaye
Your Song - Elton John
Irish:
Fields of Athenry – Traditional
Galway Girl – Steve Earl
I'll tell me ma – Shamrock
Wild rover – The Dubliners
Jewish:
Hava Nagila / The Horah
Mashiach
Mazal Tov
1950s 60s 70s & 80s:
" Just what we wanted. We loved our first dance and every song after! I was a sweaty mess by the end because of all the dancing. We got lots of compliments from guests about the band and at least one couple are planning on booking for an upcoming 40th birthday party. They were great guys and hope they enjoyed playing half as much as we enjoyed listening! "

William and Clare, wedding reception, Malmaison hotel, Newcastle-upon-Tyne
" A really good night for everyone. You have a great sound and the music was exactly what we wanted. Very entertaining, all round. "

Olivia, Bristol school of dentistry graduate party
" The band were phenomenal - everyone enjoyed them and mentioned again and again how good they were - they were also very professional. We will of course recommend you to everyone. "

Peter, wedding reception, The George Inn, Stamford, Lincolnshire
" You guys were just flipping amazing; we were still talking about the party the next day. Lots of really positive feedback from our bosses and from our overseas friends! Once again, thank you all so much for such a fantastic evening. "

Emma, Trade Show, NEC, Birmingham
IDEA ARTICLES RELATED TO Indie Rock Covers Trio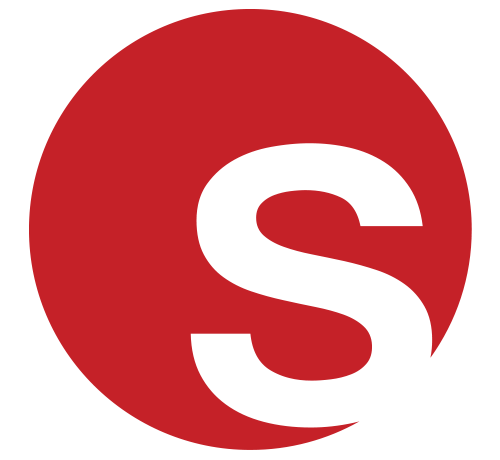 Top UK Bands & Live Music To Book This Summer
Top UK Bands & Live Music Ideas for Summer Events
Grace Henley
|
11/05/2021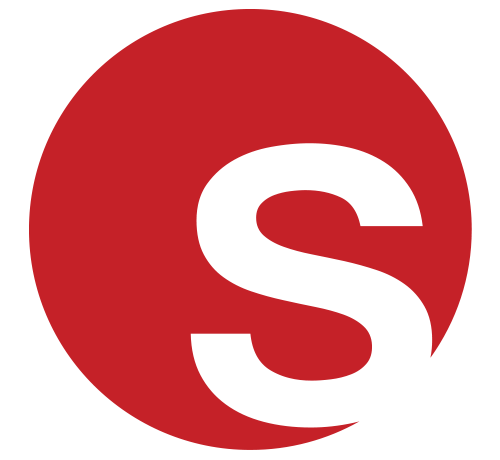 How to Surprise Millennials and Draw Social Influencers to Your Event Using Experiences
How to Surprise Millennials and Draw Social Influencers to Your Event Using Experiences
Grace Henley
|
12/10/2018