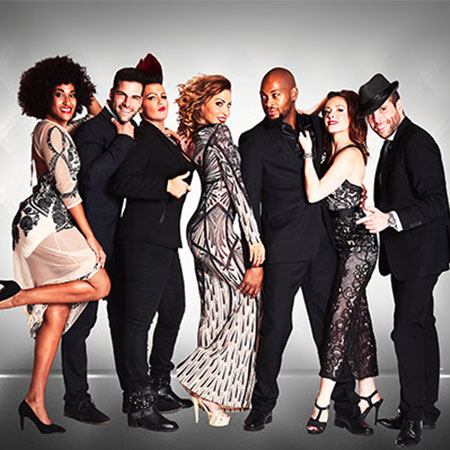 International Party Cover Band
A fully customised live covers show with a wide repertoire of songs to please all tastes
Singers can perform in many different languages including Hebrew, Russian and Arabic
Versatile live performers can interact with audiences by moving from table to table while singing
Performed at weddings, private parties and gala dinners in Dubai, Moscow and Egypt
Based in the French Riviera and available for performances at events across the globe
International Party Cover Band VIDEOS
International Party Cover Band PHOTOS
Rhythm, energy and good vibes. If this sounds like what your event needs, then this International Party Cover Band are definitely what you've been looking for. A dance and music performance designed exclusively to suit your event's requirements, this live covers show will make guests at your party get up from their tables and get in the groove!
This live party band can sing in many languages including English, French, Arab, Hewbrew, Itialian and Russian, which makes our live covers show an entertainment option suitable for events at a global level.
But it does not stop there. Guaranteed to please all tastes and listeners from different countries and cultures, this live party band can also sing Latin music in both Spanish and Portuguese! So whether you'd like to see your guests dancing to some Enrique Iglesias or Gustavo Lima's songs, these versatile international performers will make it happen!
Designed so that everyone enjoys it regardless of their personal music taste, this live covers show is suitable for all sorts of audiences. With that goal in mind, our live party band's set list of songs was created to satisfy a wide variety of tastes.
Their wide repertoire include some timeless dance classics such as 'YMCA', 'Ladies Night' and 'Night Fever', but it also covers most recent dancefloor hits like 'Blurred lines', 'Bad Romance' and 'Uptown Funk'.
This live covers show aims to offer a unique and unforgettable experience. That's why their dance and music performance can be fully customised regarding repertoire, costumes and number of performers.
A minimum of one DJ and one singer can provide the entertainment for your wedding, private party or corporate event. However, the show can be completed with up to three singers, always accompanied by a DJ. Our versatile live performers can also be accompanied by a saxophonist, a violinist and a drummer, and even backup dancers can join them on stage if required.
This International Party Cover Band have already taken their energy and dynamism to private parties and events in Dubai, Egypt and Moscow, to name but a few.
Are this International Party Cover Band what you had in mind for your upcoming event? Then contact us today and ask for further details on this act!
Balada Boa - Gusttavo Lima
Dile - Don Omar
El Perdon - Enrique Iglesias
Harramt Ahebeck - Warda
Historia De Un Amor
Loca - Shakira
Mariatchi - Remix
Rap Da Armas - Cidinho E Doca
Salama - Alabina
Waka - Waka - Shakira
Ya Nour El Ain - Amr Diab
Yalla Bina Yalla - Alabina
Disco - Funk - Rock
Daddy Cool
Highway to Hell – Acdc
Hot Stuff
I Love Rock and Roll – Acdc
I Will Survive – Gloria Gaynor
It's Raining Men - Weather Girls
I'm So Excited – Pointer Sister
Ladies Night
Last Dance - Donna Summer
Le Freak - Chic
Mama Mia - Abba
Night Fever
Sweet Dreams – Eurhythmics
Think – Aretha Franklin
Venus - Shocking Blue
Voulez -vous
YMCA
Latin - Oriental
All About That Bass - Meghan Trainor (swing)
All of Me - John Legend
Bad Romance - Lady Gaga (swing)
Big Spender - Shirley Bassey
Blurred Lines - Robin Thick (swing)
Crazy in Love (gatsby)
Emerald That Man - Caro Emerald
Stay with Me - Sam Smith
Stuck -Caro
Sway - The Puppini Sisters
Why Don't You Do Right
Weet Dreams Acoustic – Eurythmics
Up Tempo
24k Magic - Bruno Mars
A Little Party - Fergie
Bailando - Enrique Iglesias
Blurred Lines - Robin Thicke
Crazy in Love - Beyonce
Feel So Close - Calvin Harris
Happy - C2C
Hotline Bling - Drake
I Got a Feeling – Bep
In the Middle - Dj Snake
Lean on - Major Lazer
Shoot Me Down - David Guetta
Treasure - Bruno Mars
Uptown Funk - Burno Mars
Soft and Middle Tempo
Association of Princess Charlene
Butterfly Foundation Association – Belgium
Cocktail – Porshe – Monaco
Egyptian wedding – Santorini – Greece
Evening Onyx Black Vodka – Le Caire Egypte
Evening business – Luxexpo Luxembourg
Evening for the Prime Minister of Kuwait
Indian wedding – The dunes of Pyla – Bordeaux
Jumping – Saint Tropez
Many evenings at the new Monaco Yacht Club whose & rsquo; inauguration
Many private parties – Boats and Villas on the Cote d & rsquo; Azur
Mipim – Martinez
New year in Shangri-la Hotel in Dubai
Residences at Twiga Monaco and Cannes Chrystie
Wedding – Beirut Hippodrome
Yatching Cannes Festival – Appendix Cannes beach
The Baroque – Geneva
1era of Kool and the Gang – Cannes
Association – Magazine Try Me – Moulin de Mougins
Cocktail inauguration News Galleries Lafayette Nice
Cocktail – Private party – Jamel Comedy Club
Evening Ice&Fire – Hotel Conrad – Algarves – Portugal
Evening business – Lighthouse – Chambery
Evening business – Sporting Club Monaco
Ferrari Night – Geneve
Jumping – Monaco Beach Hotel
Many evenings Martinez Carlton Majestic Palm Beach Baoli Cannes Palais des Festivals
Many evenings in Geneva Lausanne Gstaad
Marriage Vives Water Park – Geneva
New year Palais Namaskar in Marrakech
Opening of several hotels including the Conrad Algarve in Portugal
Samsung Event – Jimmy'z Monaco
Wedding – Rothschild Foundation – Saint Jean Cap Ferrat
Regattas – Cannes – Radisson
1èr Chico and the Gypsies part – Palais des Festivals – Cannes
IDEA ARTICLES RELATED TO International Party Cover Band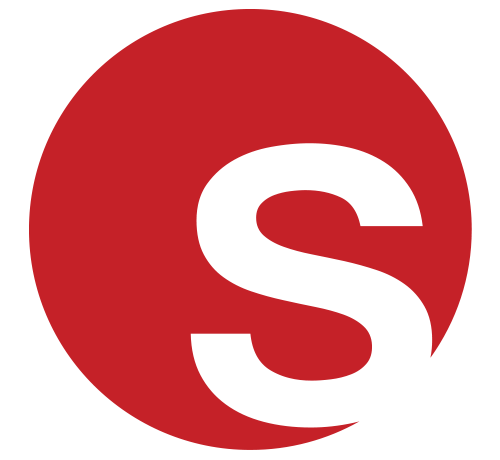 Top UK Bands & Live Music To Book This Summer
Top UK Bands & Live Music Ideas for Summer Events
Grace Henley
|
11/05/2021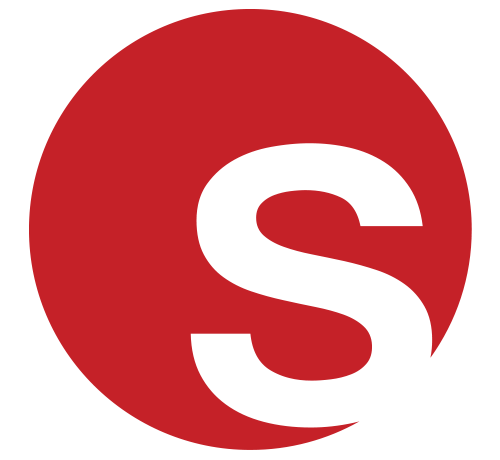 How to Surprise Millennials and Draw Social Influencers to Your Event Using Experiences
How to Surprise Millennials and Draw Social Influencers to Your Event Using Experiences
Grace Henley
|
12/10/2018