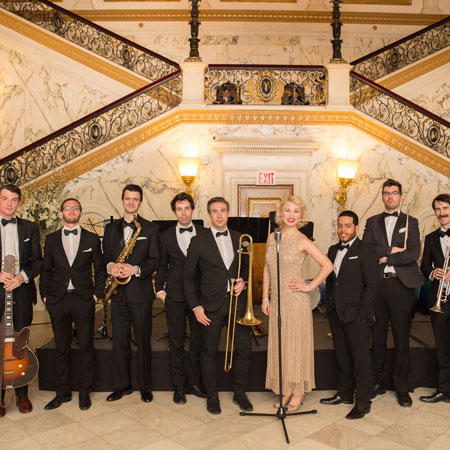 International Swing Jazz Band
An authentic 1940s style band who plays hits from all around the world
A jazz swing band that transports listeners and guests back to the Big Band days
Lead singer can sing in seven different languages breaks language barriers from all over the globe
A 1940s themed band that ignites audiences as well as providing tranquil swing music
Based in New York and available to perform at events worldwide
International Swing Jazz Band VIDEOS
International Swing Jazz Band PHOTOS
Transport your audiences and guests to another time era with our 1940s style band as they perform vintage jazz swing music and popular songs from the wartime era. A 1940s themed band is fantastic for themed events, after dinner experiences, background music and provides exciting dance the night away entertainment. Our Jazz swing band that offers both tranquil songs from the 1940s as well as upbeat swing tunes that you just can't help but dance to. 
An authentic 1940s Jazz, Swing and Ballroom band that plays hits from all around the world. Our songbird and jazz band leader can sing in seven languages, accommodating a wide variety of audiences from all over the world.
Our 1940s style band size ranges from 2-12 pieces and can provide the perfect ambiance for an intimate cocktail lounge to filling a dance floor with inspiring swing dancers! Whether an All-American USO style set or an exotic voyage through Europe, our band will take you on a memorable musical journey as they revive hits made famous by Duke Ellington, Ella Fitzgerald, Edith Piaf, Marlene Dietrich, Dinah Shore, Nat King Cole, Sammy Davis, Jr., Louis Armstrong, The Andrews Sisters, Frank Sinatra, Marilyn Monroe, Dean Martin and more.
A swing jazz band that performs Swing Era hits, Jazz standards, and Ballroom classics that will transport you to the 1940s: the times of big bands and glamorous evenings of live music and dancing in clubs renowned for their entertainment, Hollywood profiles, and musical variety. This dynamic band of old souls will have you humming along to timeless music. With a repertoire that includes beloved songs of France, Germany, Italy, Brazil,the United States, and more, there is a song for everyone to enjoy. 
Our jazz swing band cover hits of many artists who contributed to the Big Band sound, along with original songs, penned by their lead vocalist. 
To book our fabulous 1940s jazz swing band or for more information, contact our Entertainment Specialists today.
Almost Like Being in Love
All the Things You Are
Around the World
As Long As I Live
At Last
Autumn Leaves
Cheek to Cheek
Cry
Deed I Do
Deep Purple
Dream a Little Dream of Me
Embraceable You
Falling in Love with Love
Frim Fram Sauce
God Bless the Child
Hello Young Lovers
Just Imagine
I Fall in Love Too Easily
If I Didn't Care
I'll Be Seeing You
I'm Glad There Is You
I'm Through with Love
I'm Confessin'
I Remember You
It Had to be You
It's Only a Paper Moon
Manhattan
Misty
Moonglow
Moonlight Serenade
Moonriver
My Funny Valentine
Once Upon a Dream
One for My Baby (And One More for the Road)
Our Love Is Here to Stay
Smile
So This is Love
Some Enchanted Evening
Someday My Prince Will Come
Someone to Watch Over Me
Somewhere Over the Rainbow
Stormy Weather
Spring Will Be a Little Late This Year
Summertime
Tenderly
That's Him Over There
The Dipsey Doodle
The Glory of Love
The Lady is a Tramp
The Man I Love
There You Are
Unforgettable
Waltz with Me
When I Fall in Love
White Cliffs of Dover
With Every Breath I Take
You Made Me Love You
You Brought a New Kind of Love to Me
LATIN SWING
Amado Mio
Ay Caramba! It's the Samba!
Brazil
Come on 'a my House
Hernando's Hideaway
Papa Loves Mambo
Rum and Coca Cola
Sway
Take Me to Tango
Tea for Two
FRENCH
C'est Si Bon
Cette Chanson Est Pour Vous
Chica Chica Boum Chic
J'ai Deux Amours
La Mer
La Vie en Rose
Les Feuilles Mortes
Mambo Italiano
Milord
Non Je Ne Regrette Rien
Sympathique
Tico Tico
Tout Doucement
GERMAN
Danke Schoen
Der Wind Hat Mir Ein Lied Erzählt
Falling in Love Again
Ich Dich Liebe
Ich Hab' Noch Einen Koffer in Berlin
Kann Ich?
Lilli Marlene
ITALIAN
Mambo Italiano
Ninna Nanna
O Mio Babbino Caro
Tu V'uo F'a L'americano
Una Notte a Napol
PORTUGUESE
Chica Chica Boom Chic
Girl from Ipanema
O Barquinho
Triste
YIDDSIH
Avi Gozent
Bay Mir Bistu Shain
Hava Nagila/Horah
Siman Tov
AMERICAN JAZZ
Acc-en-tu-ate the Positive
A Fine Romance
Ain't It Funny
Ain't Nobody Here But Us Chickens
All of Me
All Right Okay You Win
An Occasional Man
Big Spender
Blue Skies
Boogie Woogie Bugle Boy
Chattanooga Choo Choo
Dance Me to the End of Love
Dear Mr. Gable
Delilah Jones
Don't Sit Under the Apple Tree
Dr. Wanna Do
Fly Me to the Moon
From This Moment On
Give Me the Simple Life
Heya Joe!
Hit That Jive Jack
Honey Bun
Honeysuckle Rose
I Can't Give You Anything But Love
I Could Write a Book
I Double Dare You
I Got Rhythm
I Love Being in Trouble With You
I Want to Go Back to Michigan
I Won't Dance
I'm Beginning to See the Light
It Don't Mean a Thing (If It Ain't Got That Swing!)
It's Crazy
It's Only a Paper Moon
It's Delovely
I've Got the World on a String
Keepin' out of Mischief Now
L-O-V-E
Lookie Lookie Lookie Here Comes Cookie
Mack the Knife
Manuelo
Minnie the Moocher
Mister Five By Five
Moonlight Serenade
Murder! (He Says)
My Baby Just Cares for Me
New York New York
Nice N' Easy
Nice Work If You Can Get It
Night and Day
Night Over Shanghai
On a Slow Boat to China
On the Street Where You Live
On the Sunny Side of the Street
Once in Love with Amy
Orange Colored Sky
Paper Doll
Pick Me Up
Puttin' on the Ritz
Que Sera Sera
Rhode Island is Famous for You
Route 66
S'Wonderful
Sentimental Journey
Shoo Fly Pie (And Apple Pan Dowdy)
Sing Me a Swing Song
Slap That Bass
Something's Gotta Give
St. Louis Blues
Stompin' at the Savoy
Stuff Like That There
Take the "A" Train
The Best Is Yet to Come
The Birth of the Blues
The Boy Next Door
The Dipsey Doodle
The Trolley Song
The Way You Look Tonight
Three O'Clock in the Morning
They Can't Take That Away from Me
Undecided
We'll Meet Again
What a Little Moonlight Can Do
When I Get Low I Get High
When You Wish Upon a Star
You Need a Little Zing!
You're Getting to Be a Habit with Me
SPANISH
Aquellos Ojos Verdes
Besame Mucho
Celos
Donde Estás Yolanda
El Cantante
En Mi Viejo San Juan
Malagueña Salerosa
Me Lo Dijo Adela
Piel Canela
Que Bonito es Puerto Rico
Quién será
Quizás Quizás Quizás
Sabor a Mi
Tu Voz
AMERICAN SWING
Mandarin Oriental Hotel
The Intrepid NYC
Bathtub Gin NYC
Swing 46
54 Below
...and Many More
Tavern on the Green
Peninsula Hotel
Refinery Hotel
The Lamb's Club
Row NYC Hotel
The Rainbow Room
IDEA ARTICLES RELATED TO International Swing Jazz Band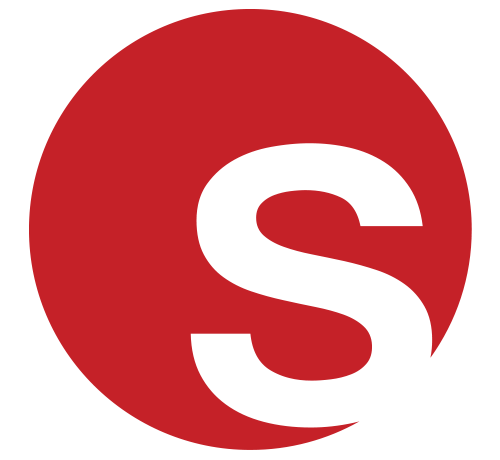 Our Most Popular Event Themes from 2018 and What to Expect for 2019
Our Most Popular Event Themes from 2018 and What to Expect for 2019
Juliana Rodriguez
|
19/10/2018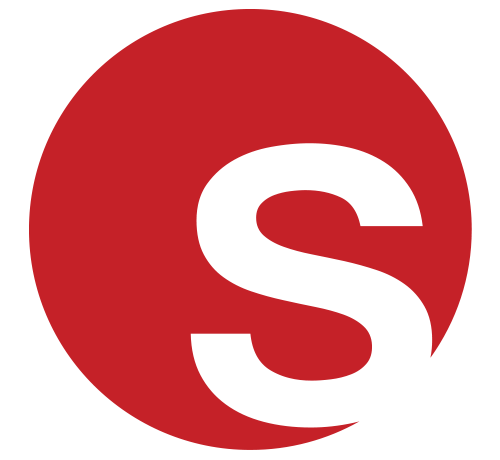 Sensational Entertainment For Your 1920s Gatsby Themed Event
Sensational Entertainment For Your 1920s Gatsby Themed Event
Grace Henley
|
09/03/2016