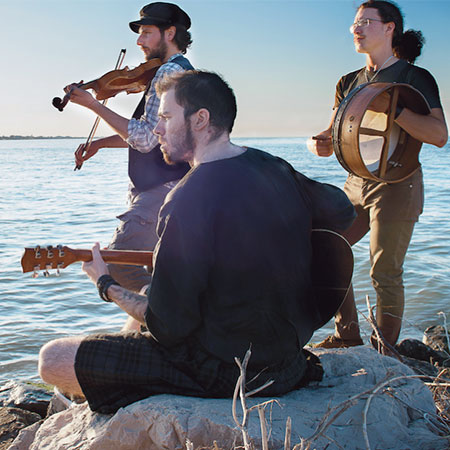 Irish Folk Band Italy
Celtic fusion group captivates both Irish music and rock and roll lovers with their explosive mix of styles
Repertoire is filled with original music that mixes sounds from Ireland with pounding rock and roll beats
Three-piece folk 'n' roll band led by a male singer and vocalist and two talented multiinstrumentalists
Suitable for a variety of occasions including, festivals, St Patrick's Day celebrations, private parties, corporate events, weddings, etc.
This Irish Folk Band from Italy and available for worldwide performances
Irish Folk Band Italy PHOTOS
This three-piece Irish Folk Band from Italy merges the spirited and lively music of the Emerald Island with electrifying rock and roll chords. Their dynamic performances and their infectious energy make our Celtic fusion group a popular live music entertainment option for a variety of celebrations both in Italy, where our artists are originally from, and overseas.
This creative Celtic fusion musicians joined forces to provide audiences with a different and unique musical experience. By combining two different styles, they offer listeners truly explosive performances that both fans of rock and roll and Celtic music love.
Our Celtic music group defines themselves as an Irish folk 'n' roll band. Our artists share a common passion: Irish music. They also love experimenting and exploring new sounds, which is how they came up with this innovative concept.
Their repertoire is filled with original music. This Celtic music group plays unmistakable Celtic rhythms and mixes them with pounding rock and roll beats. Our incredibly talented Celtic fusion musicians are multiinstrumentalists. Led by a male vocalist and guitarist, a violin player and a percussionist round out the groups' lineup. They can also play other instruments such as the bouzouki, the mandolin, the banjo, the harmonica, the cajon, the bodhràn and the snare, among others.
The perfect live music entertainment for a broad range of occasions, our live folk band is suitable for festivals, private parties, street celebrations, themed events, St Patrick's Day celebrations, corporate events, and many more!
Scarlett Entertainment offers a wide range of live music entertainment for events and occasions in Italy and all over the world.
Contact us today if you're interested in booking this original Irish Folk Band from Italy. Our dedicated team of Entertainment Coordinators will be more than happy to provide further details on this live folk band and guide you through the booking process.
Brian Boru's March (traditional)
Clontarf (Jumboreel)
Cooley's reel + The musical priest (traditional reel set)
Dirty old town (The Dubliners)
Drunken sailor (traditional)
Galway girl (Steve Earl)
Hills of Connemara (traditional)
Il sultano (Jumboreel)
Kesh jig + Swallowtail jig (traditional jig set)
La leggenda del dio dimenticato (Jumboreel)
McAlpine's fusiliers (traditional)
Morrison's jig + The butterfly (traditional jig set)
Non stanotte (Jumboreel)
Old maui (traditional)
Per la strada (Jumboreel)
Pirates of the Caribbean (soundtrack)
Back home in Derry (Bobby Sands)
Spancil hill (The Dubliners)
Star of the county Down (traditional)
Stuvanè (Jumboreel)
The bonny ship The Diamond (Storm Weather Shanty Choir)
The foggy dew (traditional)
The irish rover (The Dubliners)
The jolly roving tar (The Irish Rovers)
The lark in the morning (traditional)
The rake (traditional)
The rare old mountain dew (The Dubliners)
The ring of fre (Johnny Cash)
The wild rover (traditional)
Un giorno di pioggia (Modena City Ramblers)
Vasa (Jumboreel)
Whiskey in the jar (The Dubliners)
Promontory (The Last of the Mohicans soundtrack)
IDEA ARTICLES RELATED TO Irish Folk Band Italy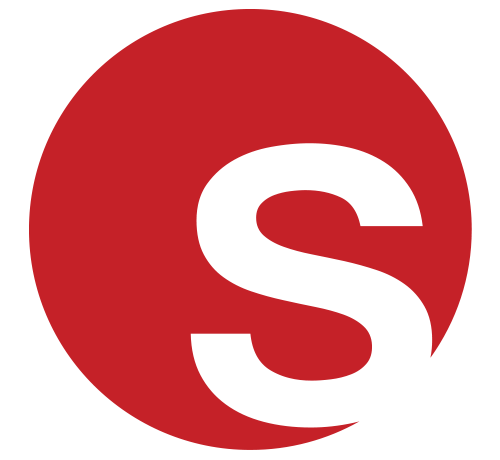 Culture Marketing: How Brands Use Cultural Entertainment to Add PR Value
Culture Marketing: How Brands Use Cultural Entertainment to Add PR Value
Juliana Rodriguez
|
12/07/2019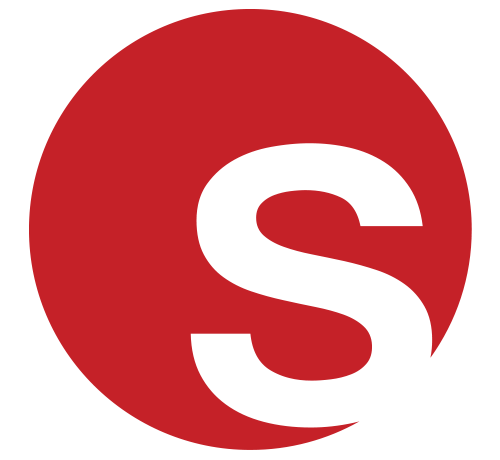 What is Cultural Entertainment (and why you should book this for your event)
What is Cultural Entertainment (and why you should book this for your event)
Grace Henley
|
09/07/2019