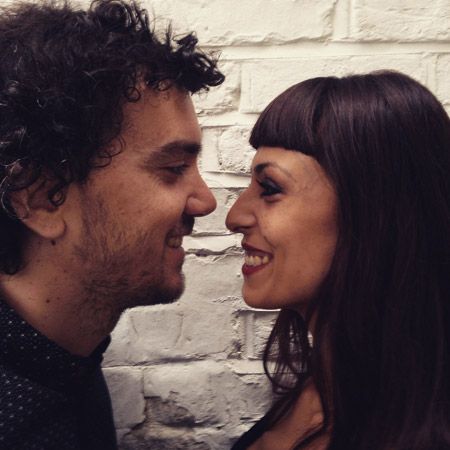 Italian Singer & Guitarist
Italian Singer & Guitarist met in London & were united by their love of romantic Italian songs
The covers duo incorporate elements from Brazilian, Spanish & Portuguese schools
Our acoustic artists perform a repertoire of Italian classics inc. "Piove", "O Sole Mio" & "Estate"
The duo are perfect for Italian events, weddings, acoustic evenings, bars & restaurants
Based in London & available to perform at events worldwide
Italian Singer & Guitarist VIDEOS
Italian Singer & Guitarist PHOTOS
Incorporating stylings from Portuguese, Brazilian and Spanish musical schools, this traditional acoustic duo met in London and were united by their passion for romantic Italian songs.
Revisiting classic melodies and giving them a distinctive twist, our Italian singer will wow guests with the delicacy and beauty of her vocals. A virtuoso guitarist, our acoustic musician is praised for his animated performances and mastery of the seductive sounds of South Italy.
Conjuring images of summer days by the sea, this Italian guitar duo are the perfect entertainment option for those wishing to create a relaxed atmosphere at weddings, bars, restaurants and acoustic evenings. Also able to learn songs on request, our covers artists will adapt to the requirements of your event to ensure that your day is extra special. For more information about hiring Italian Singer & Guitarist for your next event contact our knowledgeable staff at Scarlett Entertainment Italy today.
Top Tip!
This romantic Italian duo make a fantastic addition to exhibitions, trade shows and any other event where you would like a roaming musical act. Due to their minimal set-up requirements, our acoustic pair can easily move around your venue, serenading guests and drawing attention to your stall or product.
Piove – Domenico Modugno
Roma Nun Fa la Stupida Stasera – traditional
Non Arrossire – Giorgio Gaber
Un Anno D'Amore – Mina
Guarda Che Luna – Fred Buscaglione
Ti Ricorderai – Luigi Tenco
E la Chiamano Estate – Bruno Martino
Na Voce, Na Chitarra e o Poco e Luna – traditional
Storia D'amore – Adriano Celentano
La voce del Silenzio – Mina
Se Telefonando – MIna
Il Cielo in Una Stanza – Gino Paoli
O Sole Mio – traditional
Ritornerai – Bruno Lauzi
Grande Grande Grande – Mina
Volare – Domenico Modugno
Reginella – traditional
Senza Fine – Gino Paoli
Estate – Bruno Martino