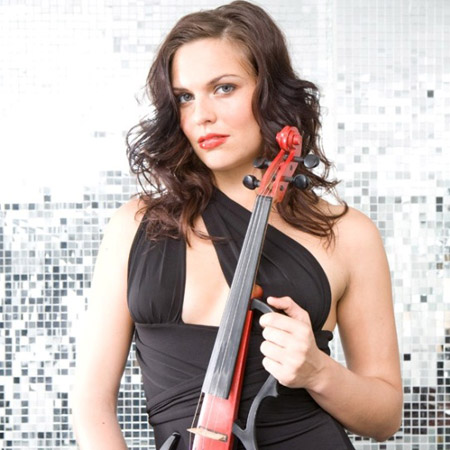 London Electric Violinist
Sensational violin performer will bring the wow factor to your event with a high energy performance
Live music show showcasing a variety of genres and songs
Sophisticated female violinist will captivate audiences with her unique string performance
Fantastic string act ideal for wedding receptions, themed occasions, private parties, and more
Skilled electric violinist available for booking across the UK and worldwide
London Electric Violinist PHOTOS
Book our modern electric violinist who is sure to create a buzz at your event, turning heads and capturing the attention of guests of all ages. Our wonderful female violinist will put on an outstanding and powerful performance, a fantastic live music show. Our professional violin performer performs to a very high standard, and will delight guests at your upcoming special event or gathering. Performing as a soloist with her modern electric violin, our string act will bring the wow factor to your special occasion, creating unforgettable and unique memories for your guests.
A versatile and professional electric violinist, our female violinist has a wealth of performance history and experience, and will capture the spotlight with her exceptional string act within the first few notes she delivers, a perfectly demonstrated string act. Our whimsical live music show showcases our wonderful violin performer and her musical prowess and sensational stage presence. Our female violinist will bring a sense of elegance and pride to your event, helping your special occasion stand out with the rest, our brilliant violinist creates sophisticated atmosphere on whatever stage she performs on.
Our highly skilled violin performer boost a unique technique when it comes to her violin playing, performing with ease a repertoire of a variety of options that range from classic jazz songs to top 40 chart toppers that are sure to fire up your audience. A high quality performance, our female violinist will perform two forty-five minute sets in the space of two hours that features the use of backing tracks to provide immersion. Our versatile perform offers a variety of options that includes backing tracks, an improvised DJ set, and in a bubble.
For added impact and events with low-level lighting, our Electric Violinist can wear a stunning LED dress to add a touch of sparkle to her performances. Watch the video above to see how it creates an unforgettable impact.
The ideal musical act for corporate functions, private parties, themed occasions, and more. If you're interested in booking our marvellous electric violinist for your upcoming special occasion, contact any of our wonderful entertainment experts who'll be more than happy to assist you.
Pachelbel
Italian / Baroque Chamber Music (2 / 3 pieces)
Sia - Chandelier
Liquideep – Alone
Christina Perri  - A Thousand Years
Black Orpheus
Etta James - At Last
Justin Timberlake - Cry Me A River
Meditation
Coldplay – Paradise
Norah Jones – Don't know why
Cesaria Evora – Nho Antone
Katy B – Next Thing
Bill Withers - Aint' No Sunshine
Consuelo Velasquez - Besame Mucho
Strum Strum
Busk Symphony
Fat Boy
Gypsy-Style Violin Music