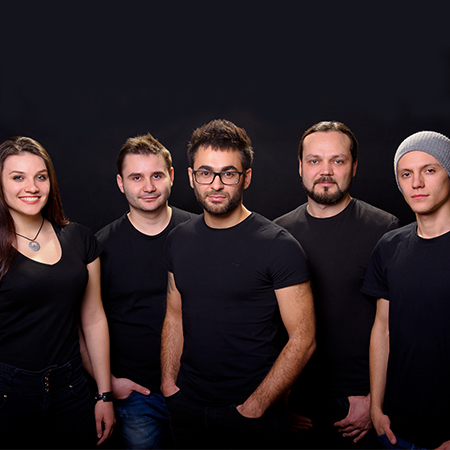 Multi-genre Covers Band
Versatile live musicians perform a vibrant musical performance that covers songs of all types
Offer a varied set list that covers music styles like pop, rock, blues, jazz, funk, soul, Latin, etc.
Their wide repertoire also includes Christmas songs and instrumental music
Have performed at several weddings, private parties, cruise ships and theme occasions in places like India and Macau
Based in Moldova and available for performances worldwide
Multi-genre Covers Band VIDEOS
Multi-genre Covers Band PHOTOS
Do guests at your upcoming event have different music tastes? At Scarlett Entertainment we are aware of how challenging it is to find the right live music show for each event. That's why this Multi-genre covers band can be the ideal choice, as they offer a vibrant music performance that covers several music genres and that is meant to satisfy demanding audiences.
This group of versatile live musicians offers a varied set list of songs. They can play pop, dance, disco, rock, blues, funk jazz and perform hits from the 50's right up to the present. Jazz and soul lovers will be delighted with their cover of songs such as 'I Don't Mean a Thing' by Ella Fitzgerald or 'Blue Moon' by Billy Holiday; rock and roll fans will love their version of 'Don't Stop Me Now' by Queen; and people who enjoy dance music will get in the groove when they play 'Wake Me Up' by Avicii or 'Sweet Dreams' by Eurythmics.
Their live music show also includes famous Latin songs such as 'Bailamos' by Enrique Iglesias or 'Maria' by Ricky Martin. See for yourself some of the songs they can perform by checking their varied set list above.
Dynamic and energetic, their vibrant musical performance is not only suitable for people of all ages and audiences of all types, but also for a wide range of events. Our versatile live musicians can offer a Christmas live music show and bring to your event famous hits that everybody loves such as 'Santa Claus is Coming' or 'All I Want For Christmas is You'.
Providing superb live music entertainment, these versatile live musicians are more than ready to bring their vibrant musical performance to weddings, private parties, cruise ships, theme occasions or corporate events as they have done in the past in places like India and Macau.
Scarlett Entertainment offers you a wide variety of cover band for events all around the world.
If this fantastic Multi-genre Covers Band is what you had in mind for your party, contact us today and make your enquiry. Our wonderful team of coordinators will be happy to answer all your questions and guide you through the booking process.
Avicii - Wake Me Up
Ed Sheeran - Thinking Out Loud
Ellie Goulding - Love Me Like You Do
Eminem - Love The Way You Lie ft. Rihanna
Eurythmics - Sweet Dreams
James Brown - I Feel Good
Justin Bieber - Baby ft. Ludacris
Katy Perry - Dark Horse ft. Juicy J
Katy Perry - Roar
Kelly Rowland - Work
Kool & The Gang - Celebration
LMFAO - Party Rock Anthem ft. Lauren Bennett GoonRock
Major Lazer - Lean On
Mark Ronson - Uptown Funk ft. Bruno Mars
Maroon 5 - Sugar
Meghan Trainor - All About That Bass
Michael Jackson - Billie Jean
OneRepublic - Counting Stars
Passenger - Let Her Go
Rihanna - We found love
Robin Thicke - Blurred Lines
S Club 7 - Don't Stop Movin
Shakira - Waka Waka (This Time for Africa)
Sia - Chandelier
Rock
Aerosmith - I Don't Wanna Miss a Thing
Alien Ant Farm - Smooth Criminal
Blure - Song 2
Cinderella - Shake Me
Guns n roses - Knocking On Heaven's Door
Led Zeppelin - D'yer mak'er
Lenny Kravitz - Are You Gonna Go My Way
Motley Crüe - Home sweet home
Nickelback - Animals
Nirvana - Where Did You Sleep Last
No Doubt - Don't Speak
Ozzy Osbourne - Dreamer
Papa Roach - Carry Me
Pink Floyd - Money
Queen - Don't Stop Me Now
RHCP - Can't Stop
The Eagles - Hotel California
Rock n Roll Twist Blues
Elvis Presley - Tutti Frutti
Elvis Presley -  Before you accuse me
Chubby Checker - Let twist again
Chuck Berry - You Never Can Tell
Beatles -  Back in USSR
Joe Cocker - You Are So Beautiful
Joe Cocker - Summer in the city
Alicia Keys - How Come You Don't Call Me
Freddie King - Going down
Eric Clapton - Cocaine
Eric Clapton - Sunshine of your love
John Mayer – I don't need no doctor
SRV - Mary had a little lamb
Aretha Franklin - Natural Women
Ritchie Valens - La Bamba
Roy Orbison - Oh Pretty Woman
The Beatles- Twist n Shout
Bill Haley - Rock around the clock
Ray Charles -  Mess around
70s 80's and 90s
Alicia Keys - How Come You Don't Call Me
Aretha Franklin – Natural Women
Beatles -  Back in USSR
Beatles - Hey Jude
Bill Haley - Rock Around The Clock
Chubby Checker - Let Twist Again
Chuck Berry - You Never Can Tell
Elvis Presley -  Before You Accuse Me
Elvis Presley - Tutti Frutti
Eric Clapton - Cocaine
Eric Clapton - Sunshine of Your Love
Freddie King - Going Down
Joe Cocker - Summer in The City
Joe Cocker - You Are So Beautiful
John Mayer - I Don't Need No Doctor
Ray Charles -  Mess Around
Ritchie Valens - La Bamba
Roy Orbison-Oh Pretty Woman
SRV - Mary Had a Little Lamb
The Beatles- Twist n Shout
Pop and Dance
Celia Cruz - La Vida Es Un Carnaval
Enrique Iglesias - Bailando
Gloria Estefan & Miami Sound Machine - Conga
Gloria Estefan - Mi Tierra
Jennifer Lopez - Let's Get Loud
La Cucaracha
Madonna - La Isla Bonita
Marc Anthony - Dimelo
Orishas (feat. Heather Headley) - Represent Cuba
Ricky Martin - Livin' La Vida Loca
Ricky Martin - María
Santana - Oye Como Va
Santana- Corazon Espinado
Sergio Mendes - Mas Que Nada
Shakira - La Tortura
Christmas Songs
Frank Sinatra - Santa Claus is Coming
Jingle Bells
Kylie Minogue - Let it snow
Abba - Happy New Year
George Michael - Last Christmas
Bobby Helms - Jingle Bell Rock
Beyoncé - Ave Maria
We Wish You a Merry Christmas
Christina Aguilera - Have Yourself a Merry Little Christmas
Bing Crosby - White Christmas
Nat King Cole - The Christmas Song (Chestnuts Roasting On an Open Fire)
Michael Bubble -Winter Wonderland
Margaret Whiting and Johnny Mercer - Baby Its Cold Outside
Mariah Carey - All I Want For Christmas Is You
Chloe Agnew - O Holy Night
Michael Buble - Silent Night
Instrumental
Affirmation
Agua De Beber
All of Me
Autumn Leaves
Bessame Mucho
Blue Bossa
Fly Me To The Moon
Girl From Ipanema
It Don't Mean a Thing
Morning Dance
Nature Boy
Night Birds
Samba de Orfeu
Spain
What a Wonderful World
And many more...
Latin Music
" The guests' feedback on the genre of music and the quality of interaction by the band is rated high, leaving behing several nostalgic moments to recall "

Anthony Michael, the Savera Hotel General Manager (India)
IDEA ARTICLES RELATED TO Multi-genre Covers Band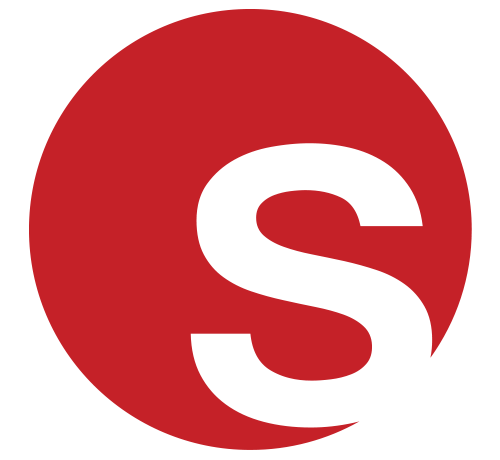 Top UK Bands & Live Music To Book This Summer
Top UK Bands & Live Music Ideas for Summer Events
Grace Henley
|
11/05/2021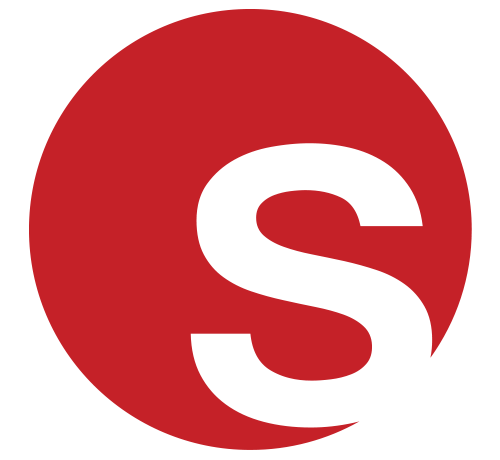 How to Surprise Millennials and Draw Social Influencers to Your Event Using Experiences
How to Surprise Millennials and Draw Social Influencers to Your Event Using Experiences
Grace Henley
|
12/10/2018