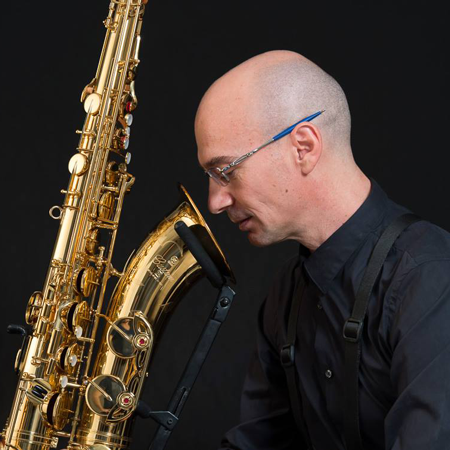 Musical Saxophone Show
Incredible musical saxophone show takes you through the most exciting and dynamic saxophone music in the world.
Virtuoso saxophonist showcases the finest jazz, Latin, blues and film music in this incredible show.
Brilliantly expressive, powerful jazz saxophone accompanied by piano, double bass and drums for a super smooth jazz performance.
Add a stunning female singer to this saxophone show for the ultimate scintillating duet.
Magnificent jazz music act available for weddings, performances and events worldwide.
Book our unique and exquisite saxophone show for a varied and engaging show that music lovers around the world will love. This musical saxophone show delivers an astonishing showcase for our talented musicians to take you on a journey through the smoothest sounds and snazziest tunes in music. Our highly original act centres on the talents and passions of our remarkable virtuoso saxophonist who will captivate audiences with his soulful and expressive playing. For the ultimate treat for jazz music fans don't miss this incredible, super-slick act. A true tour-de-force of the jazz saxophone that will delight fans of this remarkable instrument. 
This musical saxophone show features our visionary saxophonist accompanied by piano, double bass and drums for an authentic jazz music sound. Guests will be invited to join our musicians on a heartfelt tour of the greatest hits and most unforgettable moments in the saxophone's history. From scintillating smooth jazz numbers and soulful blues to rousing film scores and dynamic Latin numbers, this incredible virtuoso display will leave audiences amazed. Our performers will show you everything the jazz saxophone has to offer in this fascinating and engaging saxophone show.
Our world class saxophonist plays with unprecedented musicality, expression and intensity in a performance that has been rightly lauded worldwide. For an added treat the saxophone show is available with a female singer to duet with the saxophone. The the harmony these two performers create as their intricate melodies weave in and out of each other has to be heard to be believed. This musical saxophone show promises to be a musically rich and exquisite treat for music lovers anywhere.
Scarlett Entertainment brings you the most talented and innovative musicians and performers from around the world to add that special something to your event. Contact our expert team and let us find the right act for your party, event or show.