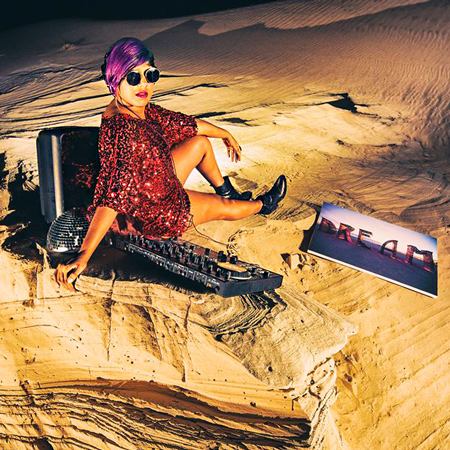 Open-Format Female DJ Dubai
Open format DJ is not limited to a singular genre therefor adaptable to most events
Has travelled all over the worlds and gained experience in many different environments
Suitable for anything from a private party to a high-end corporate dinner event
Seen at the Abu Dhabi Grand Prix and some of Dubai's most well-known nightclubs
Based in Dubai, this versatile DJ is available for events throughout the UAE
Open-Format Female DJ Dubai PHOTOS
Whether you're looking to hire a female DJ for a VIP party, luxury brand launch, birthday celebration or corporate event in or around the UAE, this open-format has the experience and knowledge necessary to accommodate them all. 
Hire a female DJ not limited to one particular style of music
As her name suggests, this is an open format DJ. This means she has an expansive repertoire of music that spans across multiple genres of music as well as the ability to fully tailor her performance to suit the client. Her main genres include urban R&B, hip hop, Deep House, retro disco, Bollywood, top 40, Arabic and commercial music. As a seasoned party DJ, she can get a whole room dancing to hit songs or on the opposite side of the scales, created an ambient atmosphere with chill-out house music. 
Internationally travelled DJ brings heaps of experience to your event
This Dubai-based female DJ has been on the decks for many years and her versatility has led to performances at events all over the world. She has performed in Kazakhstan, Bali, Canada, Qatar, Dubai, Oman. The open format DJ has all the qualities you could want including the ability to read a crowd and play to their tastes, as long as it fits with the client brief. The DJ has worked with large clients such as F1 for the Abu Dhabi Grand Prix and some of Dubai's most well-known nightclubs. 
Contact us to find out about our party DJ's availability for your event.