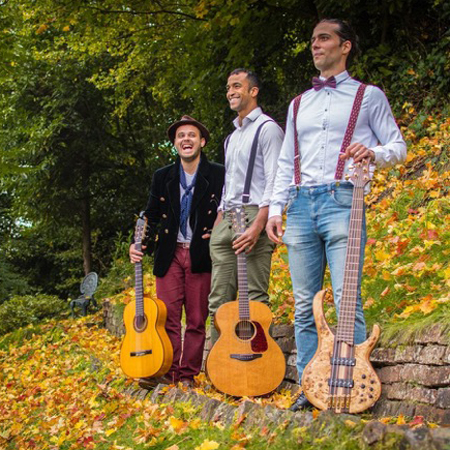 Pop and Mediterranean Band
Fresh sound combining Western, Spanish and South American influences
Perform a range of upbeat and mellow pieces suitable for all occasions
Can perform as a duo or trio in a range of musical line-ups
Previous clients include The National Trust and Vintage Inns
Based in Staffordshire, UK and available for events worldwide
Pop and Mediterranean Band VIDEOS
Pop and Mediterranean Band PHOTOS
Available as a duo, trio or quartet, this Pop and Mediterranean Band combine Western influences with traditional material from Spain and South America, to create a unique fresh sound that audiences will immediately fall in love with. Amongst their traditional sounds you can hear current pop songs and fantastic medleys. Hugely popular on the wedding circuit this acoustic band can tailor their music for the ceremony, drinks reception, evening party or all three. 
They bring an infectious passion and drama to their performance that will leave audiences breathless. Their beautiful close harmonies can be sung in both English and Spanish, and their incredible guitar and Cajon playing is both fiery and complex, together these two elements of their performances produce irresistible Rumbas and Tangos. From upbeat rhythms to mellow sweet songs, they have a vast repertoire that will create the perfect tone to suit your event. 
Their live shows are something to behold; they can either take to the stage or perform as a roving act moving in amongst the crowd, in either case, their energy is contagious and they will not fail to impress any audience.
To find out more and to book our Pop and Mediterranean Band please contact our team of Entertainment Specialists.
Adele - Make you feel my love
Aloe Black - Wake me up
American Authors - Best day of my life
Beatles - And I love her
Beatles - Can't buy me love
Beatles - Get by with help from my friend
Beatles - Till there was
Ben Folds - The Luckiest
Bill Withers - Lovely day
Bruno Mars - Just the way you are
Bruno Mars - Locked out of heaven
Bruno Mars - Marry you
Bruno Mars - Treasure
Bruno Mars - Uptown funk
Carlos Santana - Maria Maria
Christina Perry - 1000 YEARS
Chubby Checkers - Twist again
Cold Play - Adventure of a lifetime
Cold Play - Till kingdom come
Cold Play - Yellow
Daft Punk - Get lucky
Dean Martin - Moon River
Drake - Swalla
Eagles - Take it easy
Ed Sheeran - Perfect
Ed Sheeran - Photograph
Ed Sheeran - Shape of you
Ed Sheeran - Sing
Ed Sheeran - Tenerife sea
Ed Sheeran - Thinking out loud
Ellie Goulden - How long will i love you
Elton John - Your song
Elvis Presley - Cant help falling in love with you
Enrique Inglesias - Bailando
Enrique Inglesias - Hero
Etta James - At last
Eva Cassidy - Song bird
Frank Sinatra - Something stupid
Frank Sinatra - The way you look tonight
Frankie Vail & The Four Seasons - Can't take my eyes off of you
George Ezra - Barcelona
George Ezra - Blame it on me
George Ezra - Budapest
George Ezra - Listen to the man
Goo Goo Dolls - Iris
Hanson - Save me
Inna - Ruleta
Jack Johnson - Banana pancakes
Jack Johnson - Better together
Jack Johnson - I got you
Jackson 5 - Rocking robin
James Arthur - Naked
James Arthur - Say you wont let go
James Blunt - Bonfire heart
James Blunt - Your beautiful
James Morrison - I won't let you go
James Morrison - Wonderful world
James Morrison - You give me something
Jason Mraz - Everything is sound
Jason Mraz - I wont give up
Jason Mraz - I'm yours
Jason Mraz - Living in the moment
Jason Mraz - Lucky
Jason Mraz - Unfold
Jason Mraz - You beautiful thing
Jess Glynne - Don't be so hard on yourself
Jessy Jay - Price tag
John Legend - All of me
John Legend - Ordinary people
John Mayers - Free falling
John Mayers - Something like Olivia
John Mayers - Stop this train
John Mayers - Who says
John Mayers - Who you love
Jonas Blue - Perfect strangers
Jonas Blue - September song
Jose Gonzalez - Heartbeats
Justin Bieber - Cold water
Justin Bieber - Despacito
Justin Bieber - Let me love you
Justin Bieber - Love yourself
Justin Bieber - Sorry
Justin Timberlake - Mirrors
Justin Timberlake - Say Something
Justin Timberlake - Suite and tie
Kings of Leon - Use somebody
Liam Payne - Strip that down
Lionel Richie - All night long
Magic - Rude
Maroon 5 - Don't wanna know
Maroon 5 - Moves like Jaguer
Maroon 5 - She will be loved
Maroon 5 - Sugar
Maroon 5 - Sunday morning
Marvin Gaye - Head it through the grape vine
Michael Buble - Everything
Munford and Sons - Little lion man
Munford and Sons - The cave
Nico And Vinz - Am I wrong
Olly Murs - Please don't let me go
Olly Murs - Wrapped up
One Republic - Chasing stars
Ottis Reading - Sitting on the dock of the bay
Outkast - Hey Ya
Paul Simon - Diamonds on the souls of her shoes
Paulo Nutini - Pencil full of led
Paulo Nutiti - last request
Pharell Williams - Feels
Pharell Williams - Happy
English Songs
Plain White - Hey there Delilah
Plain White - Rhythm of love
Procal  Harum - A  whiter  shade of pale
Queen - Don't stop me now
Queen - Your my best friend
Razorlight - America
Rex Orange County - Loving is Easy
Rihanna - Wild thoughts
Ronan Keaton - When you say nothing at all
Rupert Holmes - The Pina Colada Song
Sam Smith - Are we to good at goodbyes
Sam Smith - Latch
Sam Smith - Money on my mind
Sam Smith - Stay with me
Savage Garden - Truly madly deeply
Shania Twain - Your still the one
Sisco - Thong song
Stevie Wonders - Isn't she lovely
Sting - English man in New York
Sting - Everything I do
Sting - Walking on the moon
Synergy - Can you blame me
Synergy - Crazy
Synergy - Feel the same
Synergy -  Night life
Synergy - are you lonely
Synergy - its a miracle
Take That - Greatest day
The  Kodalne  - The one
The Proclaimers - 500 Miles
The Script - Breakeven
The Script - Never seen anything quite like you
The Script - The man who cant be moved
The Weekend - Can't feel my face
Three Doors Down - Here without you
Top Loader - Dancing in the moon light
Tracy  Trapman  - Fast car
Tracy Trapman - Sorry
Train - Drops of Jupiter
Train - Soul sister
Usher - Yeah
Van Morrison - Bright end of the street
Spanish Music
Camaron - Volando voy
Consuelo Velaquez - Besame mucho
Enrique Inglesias - Bailando
Enrique Inglesias - Heroe
Gypsy Kings - Bailame
Gypsy Kings - Bamboleiro
Gypsy Kings - De granada a casa blanca
Gypsy Kings - Volare
Gypsy Kings - Yo vi yo va
Gypsy Kings - You have a friend in me ( Toy story)
Juanes - A dios le pido
Juanes - Camisa negra
Julio Inglesias - Guantanamera
Lola Flores - Zarandonga
Mana/ Carlos Santana - Corazon espinado
Manolo Escobar - Poromponpon
Melendi - Voy caminando por la vida
Ricky Martin - Un dos tres
Sergio Mendez - Mais que nada
Synergy - Cada momento
Synergy - Cada vez
Synergy - Defame mirar tus ojos
Synergy - Si tu quieres ser feliz
Flamenco Guitar Music
Classical Guitar - Asturias ( Isaac Albeniz)
Classical Guitar - Concierto de aranjuez ( Juaquin rodrigo)
Classical Guitar - Fandanguillo ( torroba)
Classical Guitar - La catedral 2nd movement
Classical Guitar - Mantilla de feria ( Esteban de sanlucar)
Classical Guitar - Tango en sky ( Ronald dyens)
Classical Guitar - Zorongo (Garcia Lorca)
David Shepherd - Buleria Em
David Shepherd - Buleria de la calle
David Shepherd - Rumba a paco
Enrique de Melchor - Tango
Gerardo Nunez - Paso Doble
Gerardo Nunez - Tango
Juan Casals Mendoza - Alegria a mi aire
Juan Casals Mendoza - Granadina de calatrava
Juan Casals Mendoza - Melodias robadas
Juan Casals Mendoza - Mi alma
Juan Casals Mendoza - Mi sentir
Juan Casals Mendoza - Michaela
Juan Martin - Rumba
Moraito Choc - Persa
Paco de Lucia - Buleria/ Falsetas
Paco de Lucia - Entre dos aguas
Paco de Lucia - Guajiras de lucia
Paco de Lucia - Maleguena
Paco de Lucia - Percusion flamenca
Paco de Lucia - fandangos
Serranto - Solea
Tomatito - Bulerias
Tomatito - Caminilo viejo ( Tango)
Tomatito - Tango
Vicente Amigo - Buleria  ( Gitano de lucia)
Vicente Amigo - Gallejon de la luna ( Tarantas)
Vicente Amigo - Morente ( Granadina)
Vicente Amigo - Solea
Vicente Amigo - Tangos de arco bajo ( Tango)
Vicente Amigo - Tio arrango (solea)
Vicente Amigo - Tres notas para decir te quiero
Vicente Amigo - Vivencias imaginadas ( zapateado)
Phil  Colins  - You'll be in my heart
Grosvenor Hotel
National Trust
Rural Turing Scheme
Oundle Private School
ICHF
Superdry
Vintage Inns
Tuscania Music Festival
Orchard Events
" Fantastic music, entertainer and people! They bring joy and smiles to our events, and it's a pleasure working with them. "

ICHF Event
" The Festive Gift Fair is a busy annual Christmas consumer event held at the NEC, Birmingham. For the last three years, we have, by popular demand, invited them to entertain the crowds with a combination of Christmas music and their own. Always a pleasure to work with them, so very talented, stylish and professional. "

Orchard Events Ltd
" Just a note to say we were so impressed with the acts you provided! The duo were also great! They arrived eager to please and roamed through the audience playing some great tunes. The whole place was alight! We would definitely look to use all these guys again! "

The Outlook Creative Group Ltd
" We all absolutely loved having you come to Oundle School. You interacted so well with the kids immediately picking up on the energy levels and interests of the groups that varied widely according to their ages and the sizes of the group. We really loved the interaction and the way you involved the pupils. You have inspired them all. "

Oundle Private School
IDEA ARTICLES RELATED TO Pop and Mediterranean Band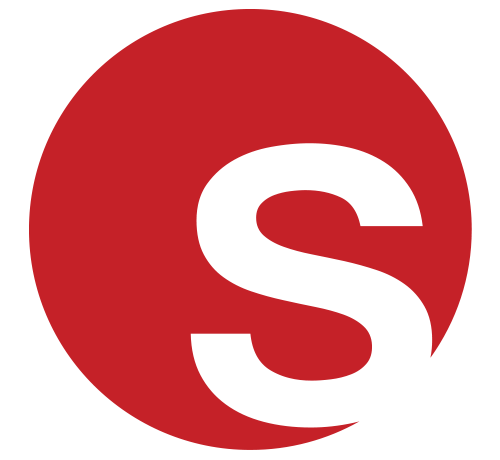 Culture Marketing: How Brands Use Cultural Entertainment to Add PR Value
Culture Marketing: How Brands Use Cultural Entertainment to Add PR Value
Juliana Rodriguez
|
12/07/2019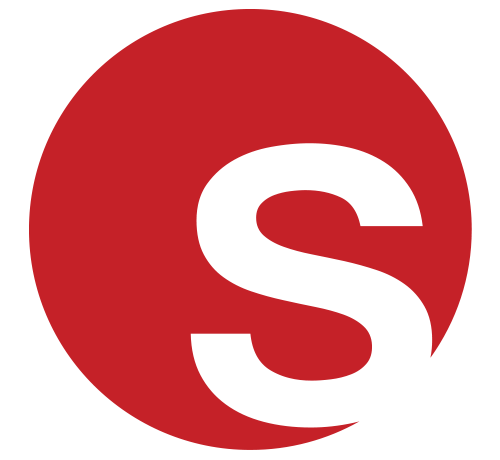 What is Cultural Entertainment (and why you should book this for your event)
What is Cultural Entertainment (and why you should book this for your event)
Grace Henley
|
09/07/2019