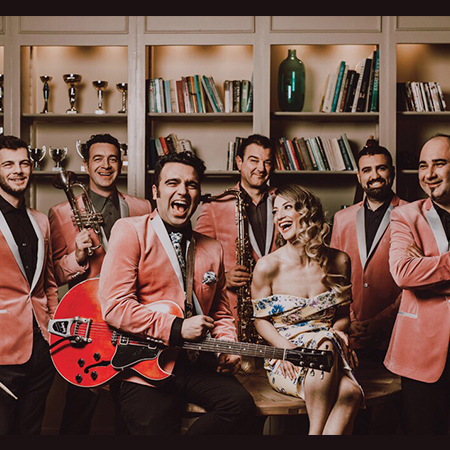 Retro Swing Band Greece
Energetic vintage swing band brings audiences back to the 60s with some vintage rock and roll melodies
Two-hour repertoire includes both Greek swing classics and international oldies well-orchestrated with a delicate but powerful brass oriented sound
Band has been invited to be the opening act at concerts by bands such as Royal Crown Revue or artists such as Marc Almond
Ideal live music entertainment for themed events, festivals, private parties, corporate events, etc.
Original formation is a seven-piece band also available as a quartet (acoustic formation) and as a 20-piece band
Retro Swing Band Greece VIDEOS
Retro Swing Band Greece PHOTOS
This Retro Swing Band's infectious energy is guaranteed to captivate audiences with crazy swing and rock n roll melodies!
50s and 60s Looks, Large and Varied Repertoire
This group of musicians is passionate about music in general and oldies in particular. Blending the energy and good looks of the 50s and 60s with covers of modern songs, this seven-piece band is also available as an acoustic quartet and as a 20-piece big band.
With a large repertoire that combines both Greek popular music and international hits, the band's two-hour live concerts appeal to multicultural audiences, filling the room with nostalgia every time they perform. 
Past Collaborations and Current Work
This Retro Swing Band had the privilege to share the stage with famous Greek artists such as Helena Paparizou, Dionisis Savvopoulos, Lavrentis Maxairitsas, Panos Mouzourakis, Kostis Maraveyas and more!
The band has also collaborated with big international names including the Royal Crown Revue, Thievery Corporation, Marc Almond, Jive Aces, Parov Stelar, Puppini Sisters, Imany and composer/guitarist Adam Levy, a long-time collaborator of Norah Jones, Tracy Chapman and others.
Suitable for a wide range of celebrations, live swing music and vintage rock and roll are popular live music entertainment options for themed events, festivals and private parties. Happy to adapt to different performance spaces and types of audience, the band always welcome the opportunity to introduce new generations to swing music and oldies.
Make an Enquiry Today!
Book this Retro Swing Band from Greece by getting in touch with us today. Our wonderful team of Entertainment Specialists will be delighted to answer all the questions you may have about this live swing music option and assist you in the booking process.
Amado mio (Cm)
Americano (εγώ)
Besame Mucho (Am)
Big Spender (Bbm)
Blue Shuede Shoes (εγώ)
Brand New Cadillac (εγώ)
Caldonia ( εγώ)
Can't Help Fallin' In Love (εγώ)
Cheek To Cheek (Bb εγώ )
Coucou (C)
Damn Your Eyes (Bm)
Don't Cry For Louie
Feeling Good (Gm)
Heartbreak Hotel (εγώ)
I Put A Spell On You (F#m)
It Won't Be Long (F)
Jailhouse Rock (εγώ)
Jingle Bells (Bb)
Johnny B Good (εγώ)
L.O.V.E (F εγώ )
Land Of 1000 Dances (εγώ)
Lonely Boy (εγώ)
My Babe Just Cares (A)
Nah Neh Nah
Padam (Am)
Ain't got no got no life (G)
Put The Blame On Mame (Cm)
Quizas (Am)
Santa Clauss is Comin' to Town (A εγώ)
Seven Nation Army (εγώ)
Sex Bomb (εγώ)
Shakin All Over (E)
Should I Stay Or Should I Go
Something's Got A Hold On Me (Db)
Stray Cat Strut ( εγώ)
Summertime (Dm)
Sway (Am)
Sympatique (F)
Tainted Love (A)
That Man (Abm)
That's Amore (εγώ)
The Beat Goes On (F)
Tough Lover (F)
Twist 'n' Shout (εγώ)
Volare (εγώ)
What'd I Say (εγώ)
Winder Wonderland (Ab)
Wipe Out
Why Don't You Do It Right (Ebm)
Put A Lid On It (Cm)
IDEA ARTICLES RELATED TO Retro Swing Band Greece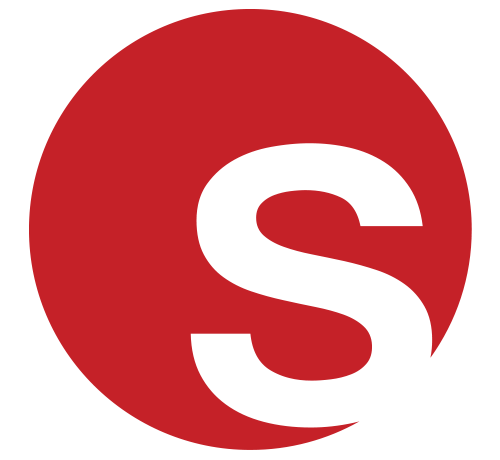 Our Most Popular Event Themes from 2018 and What to Expect for 2019
Our Most Popular Event Themes from 2018 and What to Expect for 2019
Juliana Rodriguez
|
19/10/2018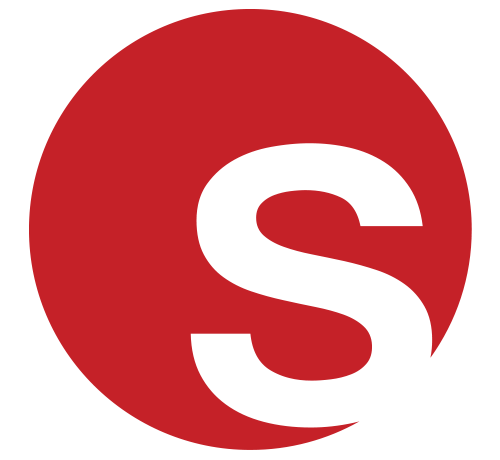 Theme Ideas For Your New Years Eve Party
Theme Ideas For Your New Years Eve Party
Grace Henley
|
28/12/2015