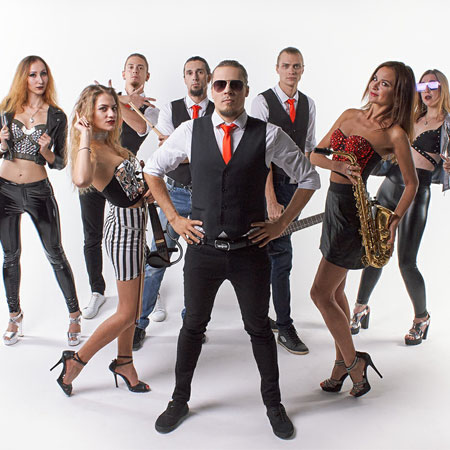 Russian Party Band
Fantastic and versatile party band to entertain all audience types
Plays pop, rock, blues, country, latin jazz and much more
Huge repertoire of over 200 songs to chose from
Party band for all occasions from weddings to private parties, cruise ships to corporate events
Based in Russia and available internationally
Russian Party Band VIDEOS
Russian Party Band PHOTOS
Looking for outstanding live music entertainment from a versatile function band with a fantastic collection of cover songs, then look for further than the incredible talents of our Russian party band. 
Opening up any opportunity for audiences to come flooding in to the dance floor and spend the rest of their night dancing the night away is the amazing Russian party band. They have a humungous collection of cover songs and are able to play in really varied styles of music. With a repertoire of songs stretching way over the 200 mark, this function band is able to let you chose the cover songs you would like to hear at your event. There songs are mainly focused on pop, rock, dance-pop, lounge, blues, jazz, Latin as well as others.
This party band's cover songs are so diverse that they would have absolutely no issues in providing an incredibly diverse selection of live music. You could easily expect everything from Queen, Bon Jovi and ZZ Top to Bruno Mars, Beyonce and Maroon 5, The Beatles, James Brown and Elton John to Avicii, Clavin Harris and Tailor Swift. They play across pretty much all genres and right throughout the ages. 
Our Russian party band is made up of seven incredible talented musicians. Consisting of a male and female vocalist, violinist, drummer, keyboard player, guitarists a bass player, there is also the possibility of adding additional musicians such as a horns sections and percussionists for a massive sounding live music experience. 
More than capable of entertaining just about any audience, this function band is highly suited to weddings, parties, bars and restaurants, cruise ships and corporate events. Whatever the event or situation these talented musicians will be able to tailor a set list guaranteed to be a winner. 
Contact our team of experts at Scarlett Entertainment if you are interested in booking our Russian party band.
Acoustic Alchemy - The Beautiful Game ( Instrumental Cover )
Aerosmith - Crazy
Akira Yamaoka – Promise ( Instrumental Cover )
Alex Clare - Too Close
Backstreet Boys - Everybody
Backstreet Boys - Show Me The Meaning
Beyonce - Halo
Beyonce - Listen
Blue - One Love
Bob Marley - Is This Love ( Instrumental Cover )
Bon Jovi - Always ( Acoustic Cover )
Brian Setzer Orchestra - In The Mood ( Instrumental Cover )
Bruno Mars - Nothing On You
Bruno Mars - Treasure
Bryan Adams - Straight From The Heart
Carlos Santana & rob Thomas - Smooth
Christina Aguilera - Beautiful
Chubby Checker - Twist Again
Chuck Berry – Earth Angel
Cutting Crew - I Just Died In Your Arms Tonight
Dave Coz - I Believe ( Instrumental Cover )
Deep Purple - Sometimes I Feel Like Screaming
Def Leppard – Miss You In A Heartbeat
Depeche Mode - Never Let Me Down
Depeche Mode - Try Walking In My Shoes
Dr.Feelgood - You Gotta Help Me
Duran Duran – What Gonna Happend Tomorrow
Elton John - Bitch Is Back
Elton John - Old Friend
Elton John - Sorry Seems To Be
Elton John - The Power
Elton John - Tiny Dancer
Elvis Presley - Only You
Enrique Iglesias - Ring My Bells
Escala – Irish Dance ( Instrumental Cover )
Extreme - More Than Words
Fools Garden - Yellow Lemon Tree
Foreigner – Waiting For A Girl
Gary Moore - Walking By Myself
Genesis - Home By The Sea
Genesis – That's All
George Michael - Faith
Gipsy Kings - Bamboleo
Gnarls Barkley - Crazy
Guns and Roses – Knocking On Heavens Doors
Haddaway - What Is Love ( Acoustic Cover )
Hans Zimmer - Pirates Of The Caribbean ( Instrumental Cover )
Henry Mancini - The Pink Panther Theme ( Instrumental Cover )
Inva Mula & Eric Serra - The Diva Dance (OST Fifth Element)  ( Instrumental Cover )
James Brown - I Feel Good
Jason Derulo - Want To Want Me
Jennifer Lopez - Let's Get Loud
Jerry Lee Lewis - Great Balls Of Fire
Jerry Lee Lewis - Rock'N'Roll
Joe Cocker - Feels Like Forever
Joe Cocker - Now that the magic
Joe Cocker - You Are So Beautiful
Joe Cocker – Don't You Love Me anymore
Joe Cocker – Just To Keep From Drowning
Joe Cocker – Summer In The City
Journey – Any Way You Want
Journey – Kiss Me Softly
Justin Timberlake - Mirrors
Katty Perry - Hot'n cold ( Rock'N'Roll Cover )
Kiss - I Was Made For Loving You
Led Zeppelin - Stairway To Heaven
Lenny Kravitz - American Woman
Lenny Kravitz – Believe In Me ( Piano Cover )
Little Richard - Good Golly Miss Molly
Little Richard - Tutti Frutti
Lonnie Mack - Hound Dog Man
Lonnie Mack - Tough On Me
Lou Bega - Mambo №5
Luke Bryan - That's My Kind Of Night
Madonna - Masterpiece
Madonna - Sorry
Maroon 5 - Misery
Maroon 5 - Sunday's Morning
Maroon 5 - Wake Up Call
Michael Jackson - Beat It
Michael Jackson - Black Or White
Mojo - Lady
Mr. Big - Wild World
Nazareth - Love Hurts
No Doubt – Don't Speak  ( Lounge Cover )
Oceana – Deep Inside You Cry Cry Cry...
Parov Stelar - Libella Swing  ( Instrumental Cover )
Pharrell William - Get Lucky
Phil Collins - In The Air
Phil Collins – Another Day In Paradise
Pink Floyd - Time
Queen - Bohemian Rhapsody
Queen - Show Must Go On
Rascal Flatts - Life Is A Highway
Rasmus - Living In A World ( Piano Cover )
Richard Berry - Louie Louie
Richard Marks - Wherever You Go
Rob Dougan - Clubbed To Death ( OST Matrix ) ( Instrumental Cover )
Robbie Williams - Feel
Robbie Williams & Kylie Minogue - Kids
Roxette - Fading Like A Flower
Roxette - She's Got The Look
Roy Orbison - Pretty Woman
Royal Crown Revue – Barflies At The Beach  ( Instrumental Cover )
Savage Garden – To The Moon And Back
Scorpions - Here I Am
Scott Joplin – The Entertainer ( Instrumental Cover )
Smash Cast – Run
Smash Mouth - I'm A Believer
Steve Vai - Crying Machine ( Instrumental Cover )
Steve Winwood – Reach For The Light
Sting – Shape Of My Heart
Tailor Swift - Blank Space
Taio Cruz - Dynamite
The Beatles - Twist And Shout
The Beatles – Can't Buy Me Love
The Offspring - Pretty Fly
The Pussycat Dolls – I'm Done
Tito & Tarantula - After Dark
Tom Jones - Sex Bomb
Tommy Emmanuel – Mombasa ( Instrumental Cover )
U2 – Beautiful Day ( Lounge Cover )
Urselle – I Will Try
Vince DiCola - Training Montage ( Instrumental Cover )
Westlife - I Lay My Love On You
Within Temptation - Angels ( Instrumental Cover )
Yarima - River Flow In You ( Instrumental Cover )
Zucchero - Baila Morena
ZZ Top – My Hand In Mississipi
Adele - Rolling In The Deep ( Lounge Cover )
Aerosmith - I Don't Want To Miss A Thing
Alan Silvestri – Forrest Gump Suite ( Instrumental Cover )
Avicii feat. Aloe Blacc - Wake Me Up
Backstreet Boys - I Want It That Way
Beyonce - Crazy In Love
Beyonce - If I Were A Boy
Billy Idol - Eyes Without A Face
Blue - This Temptation
Bob Marley – Is This Love  ( Lounge Cover )
Bon Jovi - It's My Live
Bruno Mars - Grenade
Bruno Mars - Runaway Baby
Bruno Mars - Uptown Funk
Calvin Harris - Let's Go
Chicago - Hard To Say I'm Sorry
Christina Aguilera - Hurts
Chuck Berry - You never can tell ( Instrumental Cover )
Coldplay - Adventure Of A Lifetime
Daniel Powter - Crazy All My Life
David Guetta - Dangerous
Deep Purple – Black Night
Del Shannon - Runaway
Depeche Mode - Personal Jesus
Dire straits - Money For Nothing ( Instrumental Cover )
Duran Duran – Ordinary World
Ed Sheeran - Thinking Out Loud
Elton John - Can You Feel The Love Tonight
Elton John - Something About The Way You Look Tonight
Elton John - Teardrops
Elton John - The Wasteland
Elton John - Your Song
Enrique Iglesias - Lost Inside Your Love
Enya - May It Be
Extreme - Get The Funk ( Instrumental Cover )
Flo-Rida feat. Kesha - You Spin me right round
Foreigner - I Want To Know What Love Is
Frankie Valli - Can't Take My Eyes Off You
Gary Moore – Separate Ways
Genesis - I Can't Dance
George Harrison - Set On You
George Michael - One More Try
Gipsy Kings - Volare
Gorillaz - Feel Good Inc. ( Lounge Cover )
Guns And Roses – Sweet Child O' Mine
Hans Zimmer - Game On ( Instrumental Cover )
Harry Gregson-Williams & John Powell - Fairytail (OST Shrek) ( Instrumental Cover )
Herbie Hancock - Watermelon Man  ( Instrumental Cover )
Jaco Pastorius – The Chicken  ( Instrumental Cover )
James Brown - Man's World
Jason Mraz - I'm Yours  ( Lounge Cover )
Jerry Lee Lewis - End of a road ( Instrumental Cover )
Jerry Lee Lewis - I'm On Fire
Jesse Cook – Tempest ( Instrumental Cover )
Joe Cocker - My Father's Son
Joe Cocker - Unchain My Heart
Joe Cocker - You Can Leave Your Hat On
Joe Cocker – Even A Fool Would Let Go
Joe Cocker – N'oublies Jamais
Journey - Don't Stop Believen
Journey – Faithfully
Justin Timberlake - Cry Me A River
Justin Timberlake - What Goes Around
Kiss - Forever
Led Zeppelin - Kashmir ( Instrumental Cover )
Lemar - If There's Any Justice
Lenny Kravitz - Fly Away
Liquid Tension Experiment - Hourglass ( Instrumental Cover )
Little Richard - Long Tall Sally
Lonnie Mack - Ain't Nobody
Lonnie Mack - Strike Like Lightning
Los Lobos - La bamba
Luke Bryan - Crash My Party
Lykke Li - I Follow You Baby
Madonna - Secret
Marilyn Monroe - I Wanna Be Loved By You
Maroon 5 - Sugar
Maroon 5 - This Love
Michael Bubble - Feeling Good
Michael Jackson - Billy Jean
Michael Jackson - You Are Not Alone
Mr. Big - Just Take My Heart
Nazareth - Dream On
Nirvana - Smells Like Teen Spirit ( Instrumental Cover )
O'Funk'illo - Pilli Chicha  ( Instrumental Cover )
One Republic - Stop And Stare ( Rock'N'Roll Cover )
Pharrell William - Blurred Lines
Pharrell William - Happy
Phil Collins – Against All Odds
Pink Floyd - Money
Queen - Another One Bites The Dust
Queen - One Year Of Love
Rascal Flatts - I Won't Let Go
Rascal Flatts- What Hurts The Most
Reamonn - Star
Richard Cheese – Chop Suey!
Rihanna - Umbrella  ( Rock'N'Roll Cover )
Robbie Williams - Angels
Robbie Williams - Swing Supreme
Ronan Hardiman – Cry of the celts Part 2  ( Instrumental Cover )
Roxette - Queen Of Rain
Roxette - Sleeping In My Car
Roy Orbison - You Got It
Savage Garden – Strange Relationship
Scissor Sisters - Baby Come Home
Scott Joplin – Maple Leaf Rag  ( Instrumental Cover )
Seal - Kiss From A Rose
Smash Mouth - All Stars
Snow Patrol - Chasing Cars ( Rock'N'Roll Cover )
Steve Vai - Tender Surrender  ( Instrumental Cover )
Sting - Little Wing
Survivor - Eye Of A Tiger
Tailor Swift - Shake It Off
The Beatles - Let It Be
The Beatles – All My Loving
The Blasters - Dark Night
The Pussycat Dolls - Sway
Tim Minchin - Not Perfect
Tom Jones - Black Betty
Tom Jones - Venus
Tomoyasu Hotei – Battle Without Honor Or Humanity (OST Kill Bill) ( Instrumental Cover )
Unsun – Face The Truth
Vince DiCola - Escape ( Instrumental Cover )
Warrant – Blind Faith
Whitesnake - Give Me All Your Love ( Acoustic Cover )
X-files Theme ( Instrumental Cover )
Yasuharu Takanashi – Mahou Hatsudou ( Instrumental Cover )
ZZ Top – Legs
IDEA ARTICLES RELATED TO Russian Party Band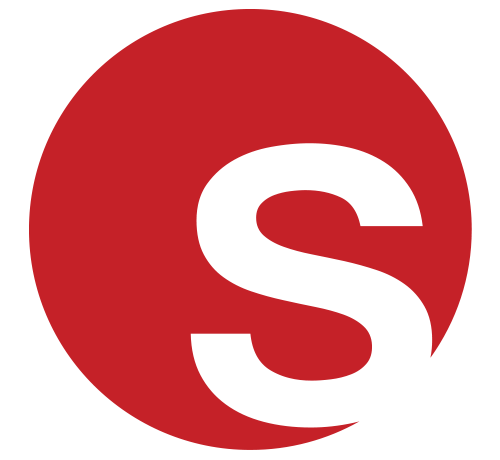 Top UK Bands & Live Music To Book This Summer
Top UK Bands & Live Music Ideas for Summer Events
Grace Henley
|
11/05/2021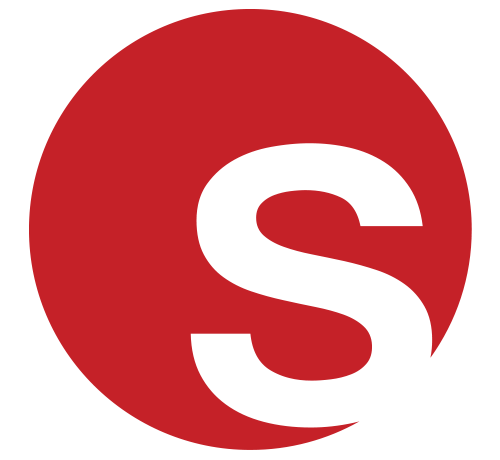 How to Surprise Millennials and Draw Social Influencers to Your Event Using Experiences
How to Surprise Millennials and Draw Social Influencers to Your Event Using Experiences
Grace Henley
|
12/10/2018