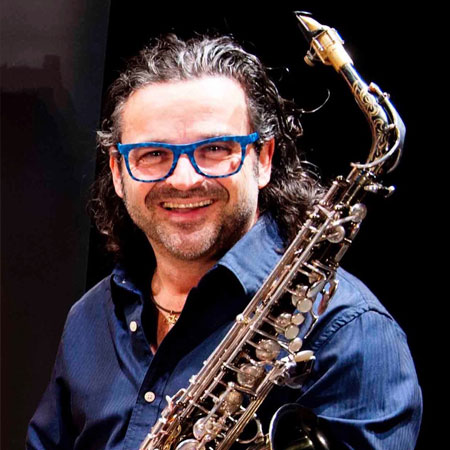 Sax Player Barcelona
Multi award winning saxophonist with an incredible dedication to music
Known for his distinctive, diverse and dynamic approach to the saxophone
Explores a multitude of musical styles from pop, jazz, lounge and disco
An extremely talented saxophonist who adds charm, class and soul to events
Based in Barcelona and available to perform at events worldwide
Sax Player Barcelona VIDEOS
Sax Player Barcelona PHOTOS
Multi award winning saxophonist Pep is in high demand at events internationally. A highly professional and adept musician, he has years of experience performing at everything from corporate events to weddings, private parties, festivals and more.
A diverse and dynamic musician, Pep is known for his distinctive approach to the instrument and is able to perform everything from traditional Jazz through to classical, Ibiza Chill Out, Pop, Broadway classics and much more.
Performing as a soloist or alongside other talented musicians, Pep can create bespoke performances that will perfectly suit your event, ensuring a highly memorable event for both you and your guests! 
With an incredible dedication to music, Pep has explored a multitude of musical styles and can perform everything from background chill out music through to upbeat Sax alongside a DJ or pianist. He has recorded and collaborated with some local record companies as well as performed on various television channels and local radio stations.
Contact Scarlett Entertainment today to find out more!
Olympic Games
FC Barcelona
Mirabé (Barcelona)
World Trade Center
Hotel Ritz
Government Generalitat of Catalonia
Feria Valencia
RCD Espanyol
Volta Ciclista a Catalunya /Catalonian Cycling Tour
El Celler de Can Roca (Girona)
University of Vic (Barcelona)