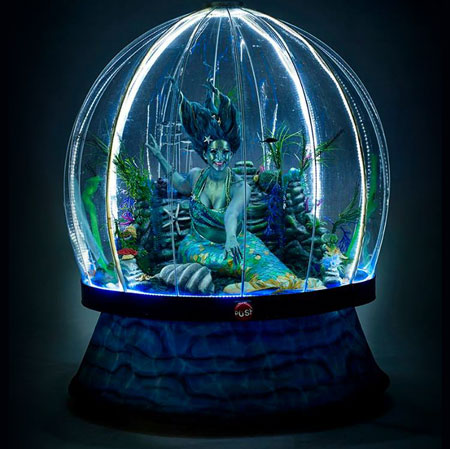 Sea Sphere
A one of a kind giant mobile sea themed globe with a beautiful mermaid inside
The enchanting interactive roaming sea globe will amaze your guests
Book as a unique roaming act or fully static themed installation
Ideal for aquatic, maritime and under the sea themed events
Based in the South of England an available for events worldwide
You can offer your guests unique roaming entertainment with our stunning interactive sea themed sphere. The enchanting Interactive Roaming Sea Globe is an innovative, one of a kind giant globe with a beautiful mermaid inside. It looks remarkably like a life-size fishbowl with dancing seaweed and creatures from the deep.
Filled with aquatic wonder and mesmerising charm, this siren of the sea moves around your event space inside her dome. Not only a beautiful attraction at daytime events, the whole globe is also beautifully self illuminated, making it an especially magical spectacle in the dark. The enchanting and unique roaming entertainment will captivate audiences of all ages and they will be blown away by the magical experience.
Our Interactive Roaming Sea Globe is completely self-contained and elegantly glides its way around your event. The roaming sea globe is suitable for both indoor and outdoor use and is predominantly weatherproof able to withstand rain, snow and even most wind. As an alternative, the Interactive Interactive Roaming Sea Globe can be used as a fully static themed installation with exactly the same wow factor impact. 
Guests become increasingly curious by the roaming sea globe and it isn't long before people gather round for a closer look. Gentle, atmospheric music plays from the Sea Globe and a variety of nautical sound effects are triggered by a sweep of the mermaid's hand, surprising and delighting spectators. The mermaid loves to interact with guests. People reach out to touch her hand through the sphere and she gently flaps her tail. On the front of the globe is a big red button that can be pressed by anyone. Upon doing so the globe releases bubbles into the audience and the marvellous seaweed sways around her.
Over 20 years experience in the entertainment and circus industry has led to the creation of this unique interactive sea themed globe. It has a very dramatic impact at every single event and is the kind of act that creates long lasting memories. It is extremely well suited to aquatic, maritime and under the sea themed events, public spaces, shopping centres and always becomes the centre of attention.
Top Tip:
For winter or Christmas themed events you can book the Interactive Roaming Snow Globe or a Flower Globe for spring and summer events.  
Contact our Entertainment Coordinators to book the roaming mermaid for your themed event. 
Idea Articles Related To Sea Sphere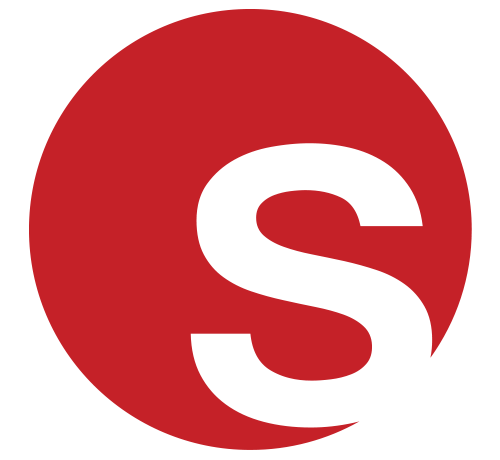 Our Most Popular Event Themes from 2018 and What to Expect for 2019
Our Most Popular Event Themes from 2018 and What to Expect for 2019
Juliana Rodriguez
|
19/10/2018