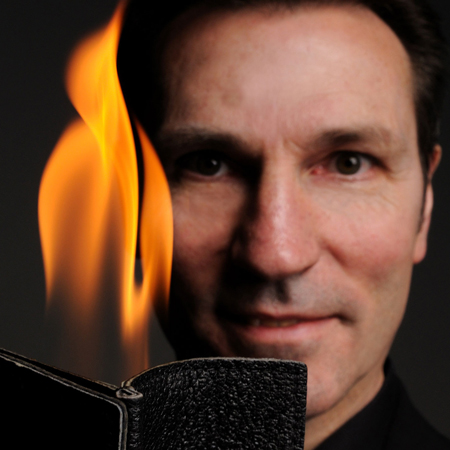 Switzerland Event Magician
Versatile event magician with over 20 years experience and a background in hospitality
Offers close-up magic through to excentric stage performances and corporate magic shows
Member of both the Magic Ring of Switzerland and the International Brotherhood of Magicians
Fully tailored shows from intimate dinners parties to large events with over a thousand attendees
Performed for Roger Federer in his hotel room in Basel and for a sheikh with 50 princesses in Zermatt
Switzerland Event Magician PHOTOS
Our Switzerland Event Magician has over 20 years experience providing magic entertainment for many different types of clients. Coming from a background in hospitality, and running his own restaurant, he turns his expertise in customer service into the perfect dinner magic show that can be on stage or involve intimate close up magic.
The popular corporate magician has a lot of performance options up his sleeve. He is a dab hand at close up magic and creating fun stage magic shows. The Switzerland Event Magician's dinner magic is really good for entertaining small groups of guest at the table. He uses a range of everyday objects and completely baffles everyone. Alternatively, his eccentric stage performances and corporate magic shows can range from levitations to comedy. 
Based in Feuerthalen in the North of Switzerland, the Swiss corporate magician is available for his magic entertainment in neighbouring countries such as Germany, France and Austria. Perfectly suited to very personal dinner magic shows he can really interact with guests and create a great atmosphere. 
The private and corporate magician has an impressive list of previous clients that include Allianz, Amag, Belvoir Park, Bindella, Cilag, Citrix, Siemens, Scubiger Möbel, PKZ Men & Women, Les Trois Rois, Mont Certain Palace and many others. He has performed for Roger Federer in his hotel room in Basel and for a sheikh with 50 princesses in Zermatt. Additionally, he is a member of both the Magic Ring of Switzerland and the International Brotherhood of Magicians. 
Our Switzerland Event Magician provides magic entertainment with fully tailored shows from close up magic at intimate dinners parties to large events with over a thousand attendees. 
Speak to our team of entertainment experts if you would like to book the Switzerland Event Magician for your event.