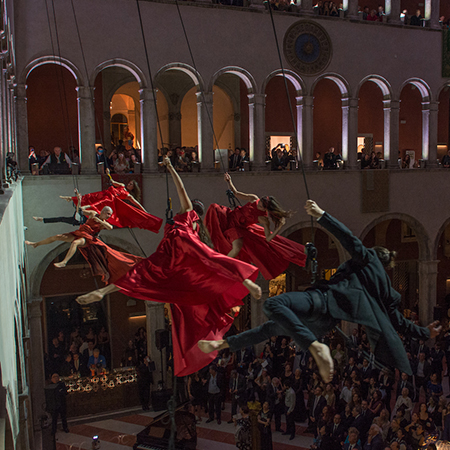 Vertical Dance Group Venice
Our vertical dance group Venice are the first company in Italy to specialise in site specific performance on vertical surfaces
Vertical dancers perform on historical and contemporary buildings, indoor and outdoor venues, towers, cranes and industrial environments
Have performed at the Singapore Arts Festival, Uniteatro Festival, International Dance Festival, Kuopio Dance festival
Perfect for creating an elegant atmosphere and wowing guests at product launches, exhibitions, corporate events and festivals
Based in Venice Italy and available for worldwide bookings
Vertical Dance Group Venice VIDEOS
Vertical Dance Group Venice PHOTOS
Creating vertical dance shows on anything and everything these incredible aerial dancers choreograph routines to be performed on indoor and outdoor buildings, historic and contemporary landscapes, on bridges, towers, cranes and more. Our vertical dance group Venice were the first company in Italy to specialise in site specific performances on vertical surfaces, making them an unstoppable force to be reckoned with.
Combining dance, architecture and music together, our aerial dancers create a mesmerising display of culture and arts as they dance on historic buildings and theatres, showcasing outstanding feats of athletisicm, grace and acrobatics. Inspiring new perspectives and dynamics our vertical dancers create an sophisticated ambience every time they perform.
In addition to an extensive repertoire of shows, our performers create customised performances that are tailored specifically to your event and your vision. Not only that but our experts offer training activities for dance professionals and amateurs. Guaranteed to create a buzz at every occasion, these dancers will have everyone looking to the skies.
As their vertical dance sees their body move perpendicular to the wall our vertical dance group Venice utilise their surroundings to create a landscape that plays a vital role in their choreography. With music specifically created for each show, our aerial dancers customise each routine to each location and performance combining live music on the saxophone and live electronics.
Available to be booked as:
Historical Building Shows
Contemporary Architecture Shows
Indoor Performances
Aerial Dance Shows
Having performed at some of the biggest festivals and events both internationally and nationally, our vertical dance group Venice have performed at the Singapore Arts Festival, Uniteatro Festival in Paranà-Brazil, International Dance Festival in Bangkok and many more, our team of vertical dance and aerial specialists are of the highest calibre and boast a mesmerising performance that can be completely customised to your event.
To book our Vertical Dance Group Venice or for more information, contact our Entertainment Specialists today.
Alfa Romeo
Bangkok International Dance Festival
Baume & Mercier
Castellaro Lagusello Baskers Festival
Danse Pei Reunion Island
Dentons
ENEL
FIAMM
Festival Signal Cantieri Sadali
Kaunas International Festival
Lemuria Style
MART Rovereto
Marzadro
Museo Casabianca Malo
Museo Fondazione Fioroni Legnago
Museo dell'Ara Pacis Roma
Museo di Roma
Museum Zilinskas Art Galery Kaunas
PAG PieraAtonioGaspari
Performers House Silkeborg Danimarca Festival Mutazioni Genova
Philips Morris International
Pinacoteca di Alberto Martini Oderzo
Real Estate
Swarovski
Uniteatro Festival Paranà-Brasile
Vela spa
Villa Contarini Piazzola sul Brenta
..and  many more
47° International Festival Thessaloniki
Assicurazioni Generali
Bassano Opera Festival
Biennale International des Théâtres du Monde a Rabat Marocco
DFS
De Longhi
E20 Isola di San Servolo
EXPO 2015
Festival Awaln'Art
Festival di Danza Urbana Genova
Kuopio Dance Festival Finland
Lugar a Dança Lisbona
Margraf
Museo Archeologico Nazionale Atestino
Museo Civico di Santa Caterina Treviso
Museo Madre Napoli
Museo di Castelvecchio Verona
Museo di Storia Naturale VE
Napapijri
Palazzo Ducale Genova
Philadelphia Museum of Art
Pinacoteca Accademia dei Concordi
RO
Singapore Arts Festival
TEDx
Varna Festival Bulgaria
Vibram Fivefivefingers
ZDF
AUDI
IDEA ARTICLES RELATED TO Vertical Dance Group Venice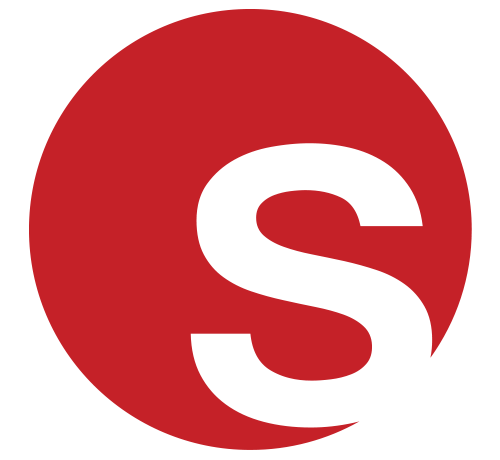 Branded Entertainment Vs Advertainment: How to Display Your Logo at Events with Entertainment
Branded Entertainment Vs Advertainment: How to Display Your Logo at Events with Entertainment
Juliana Rodriguez
|
14/02/2020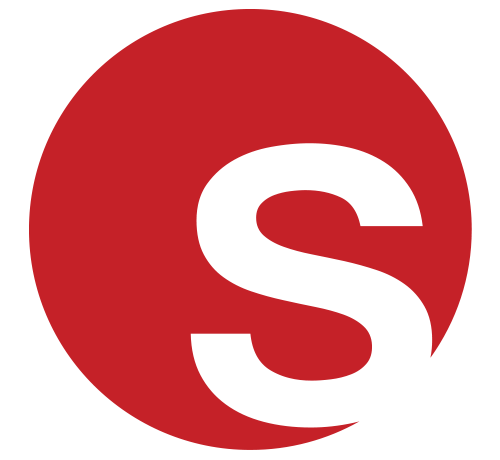 The Greatest Show On Earth 250 Years Of The Circus
The Greatest Show On Earth 250 Years Of The Circus
Grace Henley
|
23/04/2018