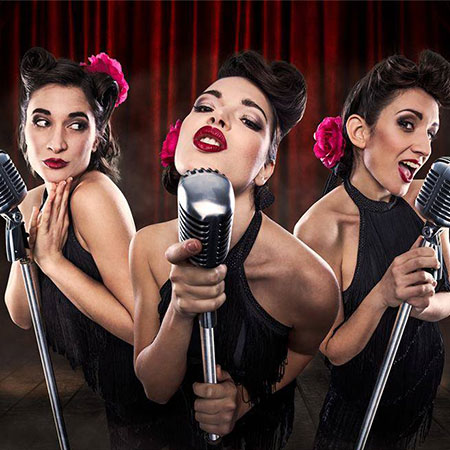 Vintage Female Trio
Talented vintage singers can wear different outfits to suit your event's theme or requirements
Can perform in Italian, English and French to backing tracks or with a four-piece jazz band
Suitable for Gatsby, Cabaret and 40s wartime themes parties among other vintage events
Hermes, San Pellegrino and Expo Milano among happy clients
Based in Italy and available for performances at events worldwide
Vintage Female Trio PHOTOS
Retro style costumes and popular covers songs from the 30s, 40s and 50s. Is this what you have in mind for your upcoming event? Then this Vintage Female Trio is what you've been looking for. These talented vintage singers will make your guests travel in time and feel they're back in those days when the Boswell and Andrew Sisters used to brighten up parties.
Their original vocal arrangements, their classical hairstyles and their beautiful retro style costumes make their show suitable for vintage themed parties, elegant gala dinners and different types of private parties.
Their repertoire includes some famous swing Italian songs such as 'Tulipan' or 'Pinguino Innamorato', but also classic swing songs in English and French such as 'Mr Sandman' and 'Rendez-vous Belleville'.
Whether you're hosting a Gatsby, a cabaret or a 40s wartime themed party, they can dress accordingly to suit the event's requirements. The ladies have a comprehensive collection of outfits and they could even create new ones for specific events upon request.
Our all-female singing group's performances can vary from 30 minutes up to one hour and 45-minutes depending on the musicians joining them on stage. These talented vintage singers are usually accompanied by a four-piece jazz band for longer performances and a wider variey of songs.
This Vintage Female Trio can boast of having a special connection between them. Their chemistry on stage is also shared with the rest of musicians.
Renowned brands in Italy and Europe have already trusted these talented vintage singers to provide the entertainment for their parties. International brands such as Hermes, San Pellegrino and Expo Milano are among their happy clients.
Booking a quality music act has never been so easy! Bring the best of the 30s, 40s and 50s to your party and transport guests to older times with popular covers songs performed by these talented vintage singers, the perfect fit for your vintage themed party or any upcoming event you'd like to provide with some 'retro' touch.
Contact us today and make your enquiry about this act. 
Bacio a Mezzanotte
Giovanotto Matto
Ma L'amore No
Maramao Perché Sei Morto
Tulipan
Ultimissime
American/English songs (with band):
Bei Mir Bist Du Schein
Boogie Boogie Bugle Boy
Cheek to Cheek
Diga Diga Doo
In the Mood
Mr Sandman
Italian songs (with band):
Belleville Rendez-vous
Caravan
Living Room
Take the a Train
And many more...
French songs and instrumentals (with band):
Consiglio Nazionale Centri Commerciali
Hermés
Promo Turismo Fvg
San Pellegrino
Banca Credito Cooperativo
Expo Milano
Joe Bastianich
Radio Rai Regionale
CNP assurance
" The discipline you've got..I really like it a lot "

Mika, X Factor Italy
" They're very good singers, they can go wherever they want to "

Morgan, singer and jury member, X Factor Italy
" Three lively and ironic performers "

Il Piccolo newspaper
" They're really good, there's a nice feeling when they perform "

Joe Bastianich
IDEA ARTICLES RELATED TO Vintage Female Trio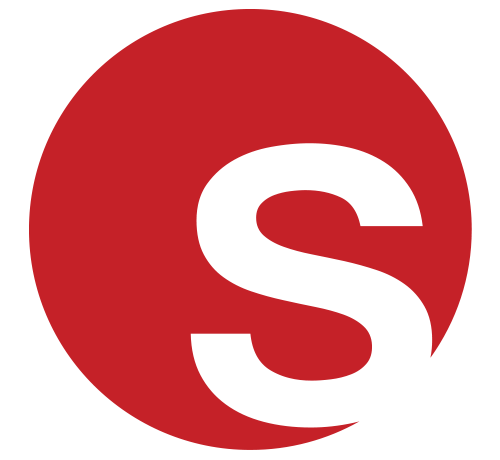 Our Most Popular Event Themes from 2018 and What to Expect for 2019
Our Most Popular Event Themes from 2018 and What to Expect for 2019
Juliana Rodriguez
|
19/10/2018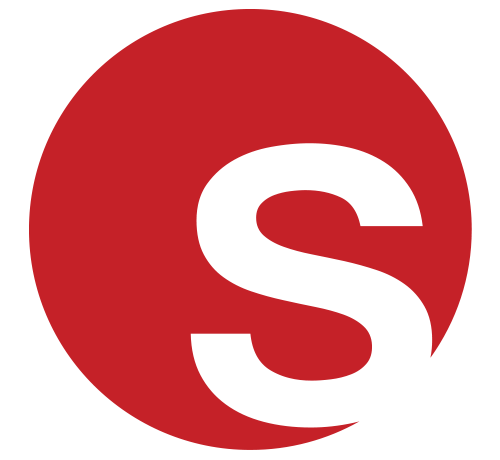 Sensational Entertainment For Your 1920s Gatsby Themed Event
Sensational Entertainment For Your 1920s Gatsby Themed Event
Grace Henley
|
09/03/2016