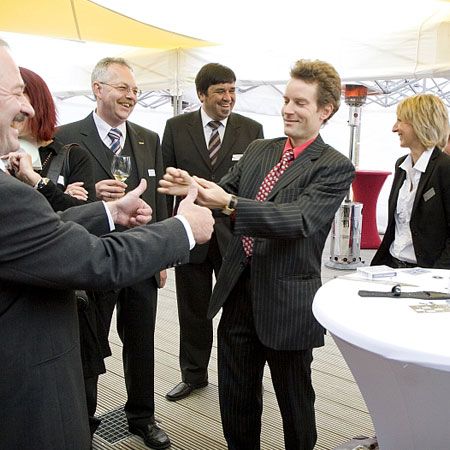 Walkabout Magician Rene
Fantastic close up magician will amaze and mystify audiences at any event
Brilliant walkabout magician creates an exciting atmosphere with close-up performances all around your event
Comedy magician delivers his tricks with a fantastic wit and sense of humour to get audiences laughing
Multilingual magician is fluent in English, German, French, Spanish and Japanese and has performed at major events around the world
Roaming magic act based in Germany and available for shows worldwide
Walkabout Magician Rene PHOTOS
Book this incredible close up magician for a mystifying and highly entertaining performance at your event. Our walkabout magician is perfect for dazzling audience members right before their eyes with his impressive range of tricks and illusions, all delivered with his characteristic wit and comedy flair. This comedy magician brings his stunning tricks and quirky sense of humour to events all over the world and audiences will love the chance to get a personal performance from an engaging world class magician.
Our roaming magic act is perfect for creating a fun and exciting atmosphere at events and this talented performer can do his entire set of routines in English, German, French, Japanese or Spanish. Book our multilingual magician for a dazzling performance to amaze and entertain audiences all over the world. He's the current German and Austrian Champion in Comedy magic and voted '2017 Close-Up Magician of the Year' by Künstler-Magazin (Germany).
This fantastic close up magician delivers quick fire magic using cards, rings, banknotes and even kiwi fruit in a fun and fascinating performance that will have even the most sceptical viewer believing that the impossible is possible. This walkabout magician is ideal for large events such as corporate functions, trade fairs, festivals and drinks receptions where he can stroll through the audience and entertain small groups in the course of the whole evening, breaking the ice and giving your party a magical and lively atmosphere.
This roaming magic act has all the impact of a large stage show but as the magic happens right before your eyes it's even harder to figure out how our multilingual magician does it. Weird and wonderful tricks like finding wedding rings inside a balloon or signed playing cards stuck to the ceiling will have any room filled with wonder and awe in no time. This comedy magician inflects every performance with his brilliant English wit that will have guests of any nationality laughing out loud.
Acritec
Aurigon Life Science
Bavarian Nordic Berlin Hyp
BMW
Cartier (Japan) ce Global
Credit Suisse
DIS AG
European Southern Observatory (ESO)
Generali
Greifzu Management
Hugendubel
INFRAPLAN
Japan Travel Bureau (JTB)
KEA Bayern
Lear Corporation
Max Planck Institute
Microsoft
Neff
NOVARTIS
Philip Morris
ProSieben TV
REAL
Rohde & Schwarz
Sandvik
Siemens
Sparkassenverband
Tata Consultancy Services
Allianz SE
AVNET Logistics
BetonBauteile Bayern
Bosch Security Systems
CEBIT Hanover
Deutsche Post
École francais de Munich
Fermentis (France)
German Ski Federation
Haulotte
imtech
Intercard
JBT Corp.
KVB
Mangostin Asia
MBW
Münchner Bank
NBC Global Networks
océ Printing Systems
Phormes
Quatsch Comedy Club
Relexa Hotels
Roland Berger
SBB Cargo
SIXT
Stadtwerke Erding
Telis Finanz
Allianz Global Investments
Bavaria Filmtour
BMJ Indonesia
Burger King
Continentale
Deutsche Telekom
European Patent Office
FIBA FRANZ München
Goethe Institut
Hewlett Packard (UK)
Infineon
Ipsum (UK)
JCB (UK)
Kreissparkasse München-Starnberg
MagirusMax Aumüller Bäckerei
McAfee
Münchner Rück
NDR (Hamburg)
Open Mind
PIMCO
Raiffeisen Waren
Rimini Street
Russel Reynolds Associates
Schmitz Cargobull
Solid Angle
Stadtwerke München
ThermoKing
Amgen
Bavarian International School
Booz
CADFEM
Cornelsen
DHL
European School Munich
Freisinger Bank
GOLDBECK
Hubert Burda Media
Informa Life Sciences
Japan Club München
Karlsberg Brauerei
Lamborghini
Max Bahr
McDonald's Germany
Munich Airport
Nokia
Penny Markt
Playmobil Funpark
Ratschiller's
Roche
Samsung
Seele
Sparda-Bank
SupplyOn AG
Thomas Cook
" We would like to thank you again for your "close-up magic" at our exhibition stand. Our customers were able to experience a magical moment with you during which you not only thoroughly entertained but also profoundly baffled them….an experience they will remember for a long time.We would be pleased to recommend you to other companies and will certainly book you again as soon as an opportunity arises. "

Matthias Baumann, Corporate Communications Manager, PLANATOL Klebetechnik GmbH
" René performed amazing magic before our very eyes. What's more, he did it in many different languages, depending on what nationalities were standing in front of the booth. He quickly managed to captivate his audience in a humorous and very professional manner. He was also excellent at bringing people in to participate in the magic which was always new and different. "

Geneviève HartmannOffice Manager FIBA, World Basketball Federation
" Your baffling magic combined with a charming sense of English humour quickly 'broke the ice' and meant that our company representatives and customers became more receptive and swiftly switched into "conversation mode. "

Gene Johnson, FMC Airport Systems, inter airport Europe
" Once again, you were fantastic and we would like to thank you for your hard work and entertainment at the exhibition last week. Both I and everyone I have asked were most impressed. Thanks again from all of us here. "

Derek Beggs, Office and Publishing Administrator, Bavarian Nordic GmbH
" ...corporate magician "René" performed his fascinating illusions right in front of the visitors to the trade fair, who had no clue as to how they worked. "

Karl Jopp, Editor-in-Chief, SiemensWelt
" We booked him for a corporate event with international guest attending. He did both close-up magic and an after-dinner show. The magic and also the humour went down very well with our customers. I can only recommend him! "

Claudia Maier, OCEANIC Tauchsport Vertriebs-GmbH, Augsburg
" Excellent entertainment! He switched effortlessly between English and German languages providing a bi-lingual commentary appropriate for our mixed English and German audience. A very impressive and highly recommendable performance. Thanks again "

Maura (O'Leary's Irish Shop) Munich
" Thanks again for your fantastic 'table magic' during the inauguration of our new offices.Your amazing magic performed at very close quarters was both entertaining and very funny. Not just our guests were thrilled by your performance, but also members of our board of directors.From the moment you arrived, you managed to magically break the ice and thus substantially contributed to the success of our event. We will certainly recommend you. "

Reintraut Fank, Sales, Laserjob GmbH, Fürstenfeldbruck, Germany
" We hired Walkaboutl Magician René to perform product-related magical entertainment for our client, the Swiss national cargo company, SBB Cargo, for 3 days,René had the visitors to the SBB Cargo stand, and even us, thoroughly entertained with his magic. He is intelligent, very quick and doesn't shy away from spectators. On the contrary, he always works up close, surrounded by spectators and thereby quickly wins them over. Thanks to his extensive language skills and cultural background, René works in international performing environments with foreign-speaking guests with great ease and professionalism. His dry humour, mixed with irony was also perfectly suited to the Swiss people present who are often considered to be rather "conservative and reserved"René greatly contributed to the success of the SBB Cargo exhibition stand. We can definitely recommend him to prospective clients "

Urs D. Müller, Associate Partner, Commpact AG, Basel, Switzerland
" Your baffling magic combined with a charming sense of English humour quickly 'broke the ice' and meant that our company representatives and customers became more receptive and swiftly switched into "conversation mode." "

Gene Johnson, FMC Airport Systems, inter airport Europe
IDEA ARTICLES RELATED TO Walkabout Magician Rene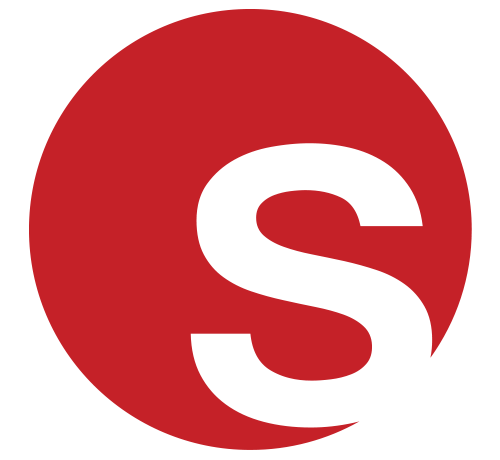 8 Questions to Ask When Hiring A Magician Answered By 3 Magicians
8 Questions to Ask When Hiring A Magician Answered By 3 Magicians
Juliana Rodriguez
|
11/07/2017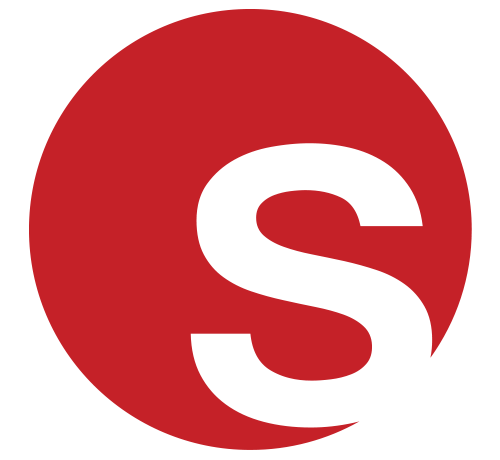 Exclusive Q&A with our fantastic Holland based street theatre company
Exclusive Q&A with our fantastic Holland based street theatre company
Grace Henley
|
02/02/2016