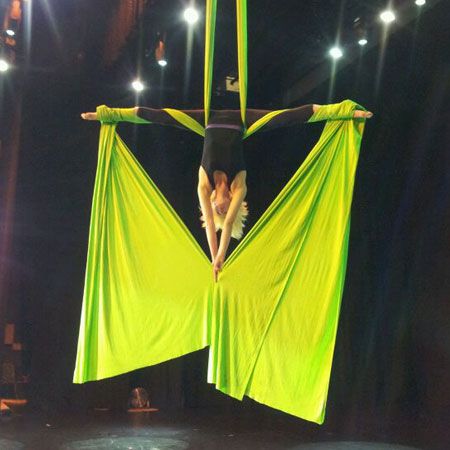 Aerialist Rio de Janeiro
A highly sought after dancer and aerialist among international productions
Stunning performer who specialises in aerial silk, lyra and trapeze
Has the successful combination of looks, style, personality and talent
Has perform with the world's top producers and companies throughout Europe
Based in Rio de Janeiro and available to perform at events worldwide
Aerialist Rio de Janeiro PHOTOS
Originally hailing from Australia, Aerialist Dani is a highly sought after dancer and aerialist among national and international productions.
With extensive experience in a range of dance types, Dani originally focused her training on Classical Ballet, completing full time at Tanya Pearson's Classical Coaching in Sydney, Australia, where she also performed with the Sydney Youth Ballet company before broadening her career and accepting a contract with an iconic vintage Parisian establishment.
Since then, she has performed with some of the world's top producers and companies throughout Europe, Asia, North and South America, from high-end theatres and casinos to cruise ships, before literally "running away with the circus" to fulfil her passion and training in circus arts. During this time she has become the well-known aerialist she is today, specialising in aerial silk, lyra and trapeze.
Her world class acrobatics are in high demand at events all over the world and some of her previous clients include Carnival Cruise Lines, Sarrasani, Sydney Showboats, Palazzo Mannhein, Circo Rakmer, Vegas Showgirls and many more.
With the dazzling combination of looks, style, personality and talent, it's no wonder that Aerialist Dani is the successful, all round performer she is today.