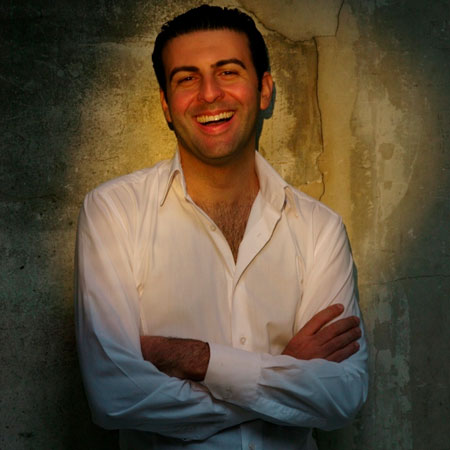 Baritone: David
Critically acclaimed vocalist can perform Opera & Musical Theatre
Performed at more than 450 events around the world inc Russia & USA
Can sing in English, French, Italian, Russian, Hebrew & other languages
A true showman, he has performed lead roles in 20+ opera productions
Based in Paris France and available to perform worldwide
This French opera singer has received international recognition and critical acclaim from across the globe. A baritone performer, David has already given more than 450 concerts and performances throughout the world, including in the UK, USA, Russia and Israel.
Singing on some of the most prestigious stages worldwide, this true showman performs more than 80 concerts a year in a range of musical styles, from opera and Broadway to world music and theatre.
David has also sung more than 20 lead roles in opera, operetta and musical theatre, as well as at a range of private functions and public performances.
Besides his French native tongue, David also speaks English, Italian, Russian and Hebrew and sings in Italian, French, English, Russian, Spanish, German, Hebrew, Czech, Armenian, Yiddish and Ladino.
Broadway music
Jazz Standards
Opera Music
And songs in Russian English French Italian Jewish..etc.