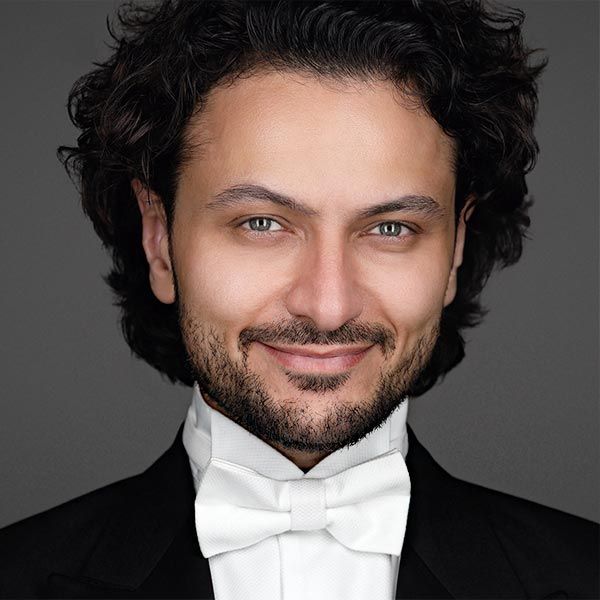 Classical Italian Tenor
Fantastic Italian male solo singer will supply your event with a soothing atmosphere
Incredible and sophisticated classical singer will captivate with ease
Sensational live music show that can be tailored to mix a variety of traditional covers
Perfect classical vocalist for private parties, corporate events, themed occasions, festivals, etc.
Book our male tenor for events in the UK and worldwide
Classical Italian Tenor VIDEOS
Classical Italian Tenor PHOTOS
Our incredible classical tenor is unlike any other you have experienced before, showcasing an amazing vocal range that will captivate your audience with ease. Our passionate and dedicated male solo singer is sure to pack your venue with a lovely soundscape that will have your guests at the edge of their seats and some moved to tears. 
With a repertoire that consists of classical opera arias and favorite songs which he performs in Italian, French, Spanish, German, Russian and English, Italian productions being his most preferred as he is renowned for his vast Italian repertoire which he delivers with vibrant passion and heartfelt emotion.
Having entertained a number of Royal Families across Europe in prestigious public and private venue places and Chateaux. He has also performed for major hotel lines, function balls and membership clubs. Not only that but our Classical Italian Tenor has  worked with such directors as John Copley (director ROH Covent Garden), Jean Claude Auvray ( Grand Opera Paris), Paul Curan (Los Angeles opera), Kasper Holton (Principal Director ROH Covent Garden), William Curley (artistic director of Globe theatre), opera director Martin Lloyd-Evans as well as performing in numerous operas, concerts, recitals and private venues across the UK and in many European countries, Monaco, France, Switzerland, Germany, Spain, Austria, Italy, Sweden, Belgium. 
The perfect live music show experience for private parties, corporate events, trade shows, theatre performances, gala dinners, drink receptions, music festivals, and a lot more.
Contact any of our sensational team members here at Scarlett Entertainment if you are interested in booking our marvellous male solo singer for your upcoming special occasion.
Tomber Degliavi Miei/lucia Di Lammermoor
Una Furtiva Lagrima/l'elisir D'amore
G.Puccini
Addio Fiorito Asil/Madama Butterfly
Ch'ella Mi Creda/La Fanciulla Del West
E Lucevan Le Stelle/Tosca
Nessuna Dorma/Turandot
Non Piangere Liu/Turandot
Recondita Armonia/Tosca
U.Giordano
Amor Ti Vieta/Fedora
Andrea Chegnier/Come un Bel di Maggio
Andrea Chegnier/Un di All'azzuro Spazio​
R.Wagner
Almachtger Vater/Rienzi
Morgenlich Leuchtend/Die Meistersinger von Nurnberg
G.Bizet
La Fleur Che Tu M'avais Jetee/Carmen  ​
C.Bixio
Parlami d'amore
E.Curtis
Non Ti Scordar Di Me
Ti Voglio Tanto Bene
Torna Sorrento
Tu Ca Nun Chiagne
N.Rota
Parla piu piano
V.Bellini
Malinconia
Vanne o Rosa
G.Donizetti
Aleerselen
Das Rosenband
Die Nacht
Morgen
R.strauss
Ruhe Meine Seele
Zueignung
French Songs
Chanson Triste
H.Duparc
L'invitation Au Voyage
La Vie Antérieure
Russian Songs
God Took Everything from Me
How Painful for Me
S.rachmaninov
Spring Waters
The Dream​
P.Tchaykovski
Again As Before Alone
Amid the Din of the Ball
I Opened the Window
I Should Like in a Single Word
And much more...
German Songs
Bulgari Group
Ministry of Defence Whitehall
Gazprom
BAFTA
Hermitage Foundation UK
Lancaster House
Instituto Italiano di Cultura London
Moroccan Royal Family
Park Plaza Hotel
Pomellato Jewellery Group
Royal Albert Hall
Royal Philarmonic Orchestra
St Paul's Cathedral
Swiss Embassy London
Duchess of Marlborough
The British-EU Societies for the Diamond Jubilee Concert
The V&A museum
" The amazing tenor was the most wonderful surprise! "

Birthday party, Silvia B.
" We all thought you were superb! "

Annual dinner, Patrick
" You embellished the evening and the connection with the Arts Council made it even more appropriate "

Zeenat R - National Liberal Club
" You didn't just come and perform for us, you gave us a reminder of just how important family is! We wanted you to come and sing to gran because you have an incredible voice; the type of voice that gives you goose bumps! But I have to say to memorise those 3 songs we requested only 2 days previous to the event is simply amazing you performed them beautifully, but not only do you have an incredible voice you have an amazing personality that shone through when you had us all up dancing like you were part of the family. "

Coral R - Private Event
" I thought you were fantastic and by the standing ovation so did the rest of the room "

Belinda - British Academy of Film and Television Arts, Gala dinner
" I thoroughly enjoyed your fantastic and awesome performance. Please trust me when I say that words fail me to explain how much I enjoyed it. I am very much looking forward to meeting you again. Please if possible, keep me informed re your upcoming programmes as I would love to become a permanent fixture and fitting of the front row of any event which you will perform "

Homayoon B - Swiss Embassy Event
" It was indeed lovely to meet you and a huge treat to be regaled by your magnificent singing. David and I very much enjoyed it and hope that our paths will cross again soon! "

Private dinner, Evelyn & David
" You put your heart and soul into your performance and your preparation, learning new songs at the last minute. Your beautiful voice and emotional rendition of the music reached out and grabbed the hearts of those there. Many who didn't know this music, said they were so moved and thought it was wonderful. "

Oriana and John - Birthday party