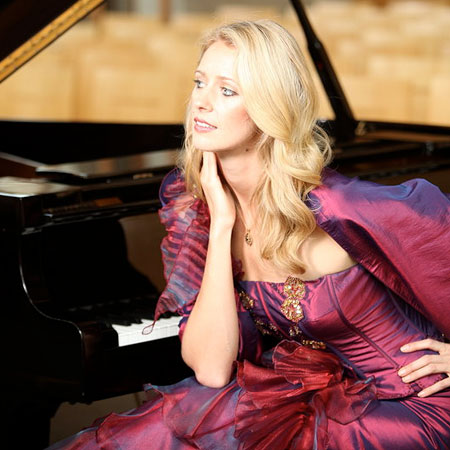 Classical Vocalist Victoria
Internationally acclaimed award winning classical vocalist
Performed for presidential candidates during the 2009 election campaign
Repertoire inc the National Anthem, Patriotic music, Opera arias & ballads
Previous clients inc LA Lakers, NBC, Wells Fargo, LA Tennis Open, TEDx
Based in California & London, available to perform at events worldwide
Classical Vocalist Victoria PHOTOS
Victoria is that rare performer who is truly multi-faceted and demonstrates her creative nature by continually conquering new musical territory including classical, musical theatre, and pop. Her performance history is extensive and her ability to mould into various performance styles is unique and exciting.
Classical
Victoria has been training as a classical vocalist for over fifteen years.  Her opera and art song performances won her several distinguished vocal competition titles such as the La Jolla Symphony and Chorus Competition, National Association of Teachers of Singing Competition, Musical Merit Competition, and Virginia Hawk Competition.  In 2008 she won the Carlsbad to Karlovy Vary Competition, and was sponsored by the city of San Diego to compete in the Dvoák Competition of its sister city in the Czech Republic.
Victoria has been featured at performing arts centres and concert halls world-wide and has performance history with several symphony orchestras and opera companies including San Diego Symphony, La Jolla Symphony, TICO Orchestra, San Diego Opera, and Santa Barbara Opera.  In 2010 she performed in the World Premier of Séance on a Wet Afternoon by Stephen Schwartz (composer of Wicked) with Santa Barbara Opera.  Victoria has a passion for sacred music and performs concerts and recitals at churches and cathedrals in the United States and in Europe.
Miss USO
Victoria was awarded the title Miss USO, San Diego in the year 2000 for her performance work for the U.S. Military and supporting organizations, a title that she continued to hold for seven years.  She has toured overseas and performed aboard Aircraft Carriers and in desert training grounds for the troops and is often invited to headline official government functions.  Victoria has opened up major events with the National Anthem including the Los Angeles Tennis Open, the Los Angeles Lakers, and the Miramar Air Show.  She was the official entertainment for the U.S. Embassy in the Philippines in 2008 for Independence Day. 
Victoria performed for presidential candidates during the 2009 election campaign, and for several other distinguished Governors and Congressmen.  With the Armed Forces Entertainment Victoria has toured in Greenland, England, Netherlands, and Germany.  Patriotic American music continues to be one of Victoria's leading repertoires, inspiring patriotism into the hearts of thousands of citizens.
Victoria has experience performing for corporate events including Corporate meetings, banquets, conferences, Non-profit events, fundraisers, auctions, Media events, political events, and Destination management companies.
Her repertoire for corporate events includes the National Anthem, Patriotic music, Opera arias and Popular ballads.
Time to Say Goodbye
All I Ask of You
Summertime
If I Loved You
Till There Was You
Nella Fantasia
Adagio
Quando m'en vo
Think of Me
O sole mio
O mio babbino caro
Habanera
Ave Maria
Phantom of the Opera
The Last Rose of Summer
Hallelujah
TEDx
Gulls
Sockers
United States Navy
Oktoberfest
Astra Tech
Amgen
Wells Fargo
NECA
NBC
Los Angeles Lakers
The San Diego Polo Club
US Air Force
Wounded Warrior Project
Toys for Tots
Creative Memories
BKR International
Sarah Lee
US Open Tennis