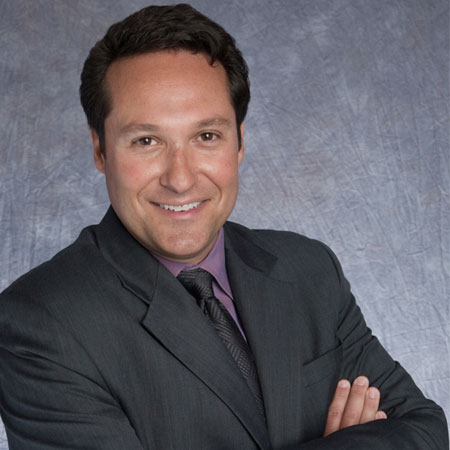 Innovation Speaker Stephen
One of the most sought-after keynote speakers on innovation culture
Regular guest on the American Express OPEN Forum
Author of international bestselling business book
Presented to Congressional Chiefs of Staff in Capitol Hill
Previous clients include BP, Microsoft, Nike, UPS, NASA, Intel
Innovation Speaker Stephen PHOTOS
Stephen Shapiro's revolutionary views on how to innovate business culture put him at the cutting-edge of his own subject matter, and make him one of the most sought-after keynote speakers on innovation culture, collaboration, and open innovation. Stephen challenges the traditional approaches to innovation, by questioning the validity of such ingrained beliefs as 'thinking outside the box' and 'more ideas is a good idea'; instead offering more unconventional methods to obtaining efficient and repeatable innovation. His work has been featured on ABC News, The Wall Street Journal, Newsweek, Investor's Business Daily, Entrepreneur Magazine, and The New York Times. 
Before branching out as an independent consultant and innovation expert, Stephen built on his Cornell University education by spending 15 years at the management consulting firm, Accenture. Here he developed a grounding in Business Process Reengineering, and went on to create and lead an innovation training practice for 20,000 fellow Accenture consultants. 
Stephen has written 5 books revealing his philosophy on innovation. His latest book, Best Practices Are Stupid: 40 Ways to Out Innovate the Competition (Portfolio Penguin), gained a lot of mainstream media attention for its thought-provoking ideas, and became an international bestselling business book, winning 'Best Innovation and Creativity Business Book 2011' by 800 CEO Read.
His keynote speeches embellish on the content of these books in an engaging and practical manner. Stephen shows how innovation in organisations is not only attainable, but vital to building a high-performing team, improving the bottom line, and staying ahead of the pack.
Over the past twenty years, Stephen has delivered his message to hundreds of thousands of people, and in addition to working with an impressive resume of clients spanning 40 countries worldwide, he has also been called upon to present to Congressional Chiefs of Staff and Legislative Directors in Capitol Hill, making him one of the world's leading innovation speakers and thinkers.
Speaker Topics: 
Innovate the Way You Innovate: Instilling a Pervasive Culture of Innovation
Innovation Personality Poker®: Creating High Performing Innovation Teams
The Performance Paradox: Increasing Human Performance
SpeedIdeating:Breakthrough Thinking at Breakneck Speeds
Process Innovation: Rethinking How You Do What You Do
Topic Keywords: Innovation > Creativity > Growth > Motivation > Best Practice > Collaboration > Change > Corporate Culture > Open Innovation
Bristol-Myers Squibb
Fidelity Investments
USAA
Nestle
Harvard Business School
Covidien
Liberty Mutual
Bell Aliant
UPS
Abbott Laboratories
Johnson & Johnson
Dell
United States Air Force
ITT (now Xylem)
Greater Providence Chamber of Commerce
Tyco Electronics
Progress Magazine
Georgia Pacific
Bose Corporation
Nationwide
Telefonica
Intel
General Electric
WorldBlu Inc.
ShipServe
Microsoft
The Financial Times
Singapore Economic Development Board
Reckitt Benckiser
BP
NASA
Pearson Education
Lockheed Martin
Maconomy
DnB NOR
Nike
South Korea Telecom
World Wildlife Fund
Eli Lilly
Staples
" I give Stephen Shapiro my highest recommendation as a speaker on the topic of innovation. I would strongly recommend him to any organization. "

Julie Meringer, Former Managing Director, Forrester Research Inc
" I would highly recommend Stephen to any organization who is serious about making innovation a reality. "

Dan Kaus, Workshops Brand Manager, BP Lubricants
" When Stephen steps on the stage, he's like a bolt of lightning. "

Traci Fenton, CEO, WorldBlu Inc.
" Stephen Shapiro is the best presenter of ideas since Tom Peters. "

Michael Johnson, former Business Week writer