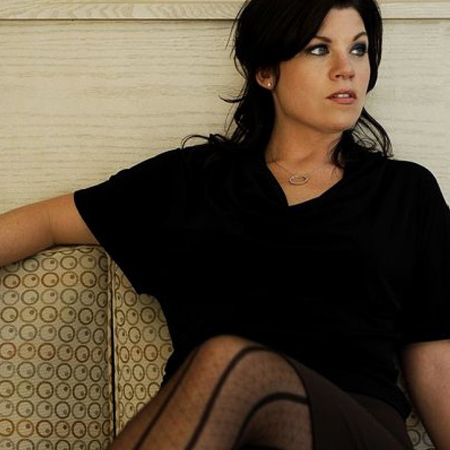 Jazz Singer Chicago
Achieved international status as a rising jazz star vocalist
Versed in a wide range of genres including jazz, funk, hip-hop & pop
A modern-day Sarah Vaughan with iridescent traces of Lena Horne
Made preliminary voting round for Grammy's Best Jazz Vocal Album category
Performed at famous jazz clubs and major music festivals worldwide
Jazz Singer Chicago PHOTOS
Chicago based Jazz Singer Typhanie has achieved international status as a rising star vocalist by immersing herself in her true passion. Versed in a wide range of genres and influences including jazz, funk, hip-hop, pop and improvised freestyle, the soulful-voiced chanteuse, bandleader and songwriter has earned a reputation as a fearless boundary-crosser and a natural born front woman with superb scatting chops and well-honed emcee skills.
Since her Chicago debut more than a decade ago, Typhanie has held court at famous jazz clubs and major music festivals throughout the world.  An independent recording artist, Typhanie has made three standout CDs which have garnered rave reviews in some of the world's most highly respected music publications (including jazz authority DownBeat magazine) and even made the preliminary voting round for a Grammy nomination in the Best Jazz Vocal Album category.
An invitation to teach and perform in Moscow, Russia, helped launch Typhanie on her international solo journey. She has played with some of Russia's top jazz musicians including saxophonist Oleg Kireyev and pianist Vladimir Nesterenko— and performed in Moscow's finest jazz clubs.
JazzTimes magazine has described Typhanie's vocal sound as a modern-day Sarah Vaughan with iridescent traces of Lena Horne. Others have compared her to Minnie Ripperton, Chaka Kahn, Diana Krall and Eykah Badu.
The Green Mill
McAnnich Arts Center
The Morse Theater
Old Town School of Folk Music
Pop's for Champagne
Pete Miller's Steakhouse
The Double Door
The Vic
Cuatro
The Note
NYC venues
Small's NY NY
Kavehaz NY NY
The Cutting Room NYNY
Mo'Pitkin's NY NY
The Jazz Kitchen Indianapolis IN
Finale St. Louis MO
FireFly Ann Arbor MI
Saugutuck Performing Arts Center
Pacchia Dayton OH
The Greenwich Cincinnati OH
La Scala Bistro Columbus OH
Zorba's Champaign IL
Restaurant Magnus Madison WI
The Blue Shop Burlington IA
Bartini's Dubuque IA
Chicago Venues
Andy's Jazz Club
Penninsula Hotel
S.P.A.C.E.
Martyrs'
Navy Pier
Katerina's
The House of Blues
Isaac Hayes Club
The Elbo Room
The Kitano NY NY
Detour NY NY
Kenny's Castaways NY NY
Night & Day NYNY
NuBlu NY NY
Midwest venues
The Dakota Minneapolis MN
The Sheldon Concert Hall Stl. MO
The Acorn Theater Three Oaks MI
Baker's Lounge Detroit MI
Night town Cleveland OH
The Blue Wisp Cincinnati OH
Verde Gallery Champaign Il
The Iron Post Champaign IL
Dazzle Supper Club Denver CO
Tuscan Moon Kahlona IA
The Jazz Showcase
" Typhanie's vocals are an array of bright colors painted on top of 10 beautiful instrumental landscapes. "

KAOS Radio 89.3FM
" ... powerful lead vocalist and songwriter... well-crafted songs never runs the risk of falling into mere cliché'. "

Peter Quinn, Jazzwise
" Expected, and delivered: solid soul-jazz vocals from Typhanie that suggests both Sarah Vaughan and Minnie Riperton. "

Christopher Loudon, JazzTimes