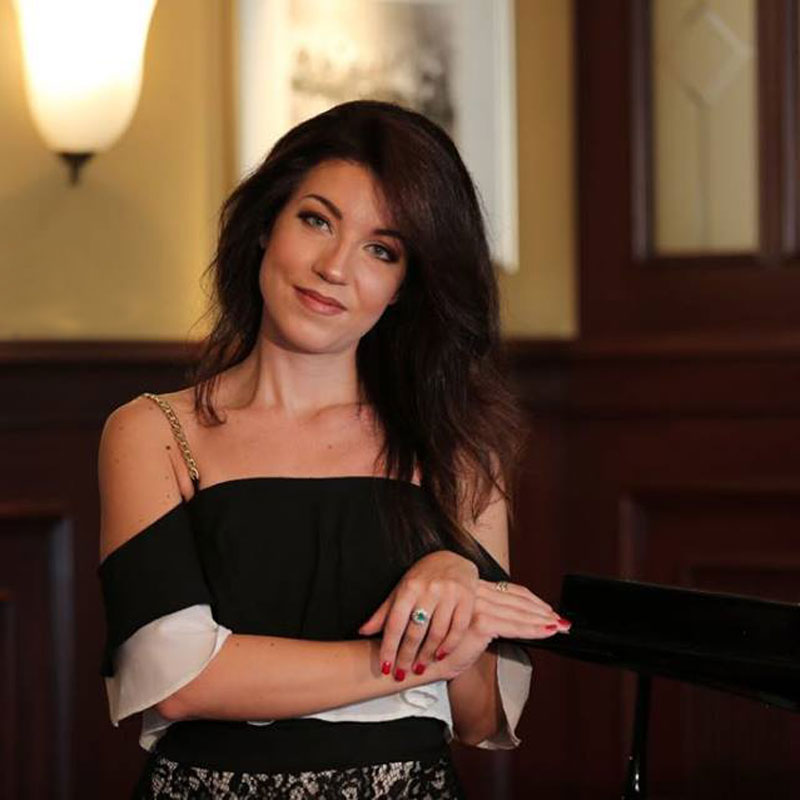 Lobby Pianist Italy
Beautiful female piano player skilled in classical and contemporary playing
Incredible live music show featuring covers from movies, and popular pop hits
Fantastic pianist can captivate guests with ease
Perfect lobby pianist for private parties, receptions, weddings, corporate functions, club shows, and more
Instrumentalist available for bookings worldwide
Lobby Pianist Italy PHOTOS
Our fantastic female piano player is bound to be a hit with your guests at your social gathering or special occasion. A skilled pianist, she provides an interesting and outstanding live music show experience.
Delivering live music entertainment for your special event, our talented lobby pianist will be enjoyed by everyone that experiences her atmospheric performance. A highly skilled instrumentalist, she will keep your guests engaged and entertained throughout her sensational performance. Our female piano player is sure to provide your event with a "wow" factor experience. 
Bound to have mass appeal for your upcoming special occasion, our talented female piano player will deliver her large repertoire of popular hit songs, movie soundtracks, and traditional folk songs. Our classically trained lobby pianist performed as a classical concert pianist for years before creating our sensational live music show. Creating an epic soundtrack for your special event, our incredible instrumentalist is a master at the keys and will perform with unique twists on each song she performs. Guests will love the intricate nature of our performer. 
A highly versatile female piano player, our lobby pianist is available in a variety of options that will help your event reach amazing feats of success. Our talented pianist will perform a set that usually lasts around 45 minutes. Creating a full and immersive musical experience for your special event or social gathering, our sensational female piano player is the ideal live musical experience for your upcoming private party, corporate function, gala dinner, drink receptions, weddings, live lounges, and much more. 
An Artistic Director of the World Piano Teacher Association, and having collaborated with the European Union on several youth projects, our pianist has had involvement with countless festivals, international music competitions, concerts, educational projects and hyper arts shows. 
Discover more of our pianists in Europe, the US and beyond. 
Contact our team if you are interested in booking our female piano player for your upcoming special event or gathering.