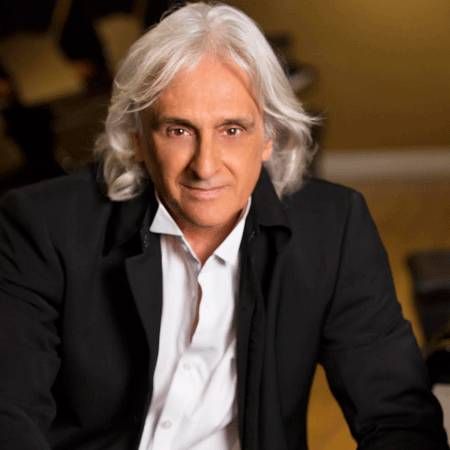 US Composer and Pianist
A US Composer and Pianist began playing the piano at the age of five, going on to study with Michael Cheskinoff at the Russian Conservatory
Sold over 120,000 CDs in 120 minutes on QVC
Performed throughout Europe, the Middle East and the US
Boasts stunning live event music that is the perfect event entertainment option for corporate events, private functions, gala dinners
Based in Los Angeles and available for worldwide booking
US Composer and Pianist PHOTOS
A US Composer and Pianist who has played throughout Europe the Middle East and the US, this exceptional musician boasts a stunning live event music experience that strikes a chord with audiences from all over the globe from all walks of life. 
With a soothing sound that is idyllic for corporate events, private functions, cocktail hours, gala dinners, grand reveals and sell out theatre shows, this remarkable US Composer and Pianist boasts unforgettable event entertainment that is phenomenal to listen to and experience.
One of the most successful expressionist pianists of the 21st century, our pianist sold 120,000 CDs in one 120 minute segment on QVC and has sold millions of CDs during his appearances on The Home Shopping Network and over 10 million CDs worldwide.
With audiences from all over the globe buying his CDs this brilliant US Composer and Pianist provides a live event music experience that is so special and unique that all of your guests will be lining up to buy his music. 
A pianist who has been nominated for and received several awards from the National Academy of Television Arts and Sciences, the Telly Awards, EMA and the New York Festivals. He has recorded over 150 CD's and 40 DVD's from his PBS TV Specials.
Having performed on stage at the prestigious Palace Court at Caesar's Palace in Las Vegas, his romantic piano style has caught the attention of many elite high rollers in the movie and music industry. Amongst these famous stars was entertainer, Frank Sinatra who mentored our composer and pianist throughout the years before his death. 
Our US composer has also performed in China and his first performance was launched at the "People's Great Hall" in Beijing in 2015 to a sold-out crowd of over eight thousand fans.
A US composer and pianist, recording artist, arranger, performer, inventor and cartoonist who began playing the piano at the young age of five, our pianist studies composition and techniques with Michael Cheskinoff at the Russian Conservatory and since then has gone on to perform at some of the greatest venues all over the world. 
To book our US Composer and Pianist or for more information about live event music and event entertainment, contact our Entertainment Specialists today.