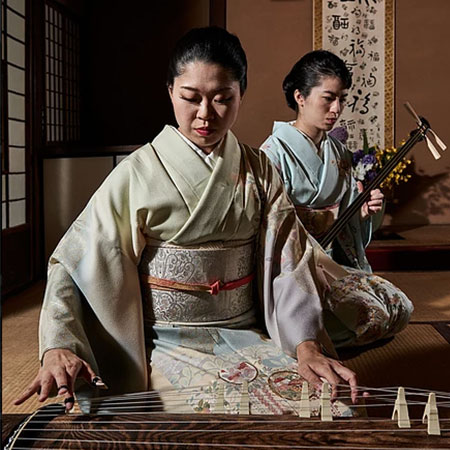 Japanese Koto Players
Experienced koto players specialised in traditional Japanese music bring an authentic flavor of Japan to any celebration
Have both academic and professional experience and have introduced their instrument to audiences all over Japan, Scotland and France
Usually start their performances with a short introduction to traditional Japanese instruments
Japanese themed entertainment is ideal for themed events, corporate occasions, concerts, cultural events, fairs, festivals and many more
These Japanese Koto Players are available for bookings in Japan and all over the world
Japanese Koto Players PHOTOS
These fantastic Japanese Koto Players will bring an authentic flavour of Japan to any event or celebration with their traditional instruments and kimonos. Our specialists in traditional Japanese music are guaranteed to captivate audiences with their beautiful melodies, stunning wardrobe and unique playing style.
Koto is a traditional Japanese harp or long zither. Originated in China, it was introduced to Japan centuries ago and ever since, it's been an essential instrument in the music history of this country. These experienced musicians play several concerts every year. They normally offer an introduction to traditional Japanese music to audiences that may not be familiar with koto and other instruments.
Our Japanese musicians have both academic and professional experience. They graduated from the Tokyo University of the Arts and have been awarded several prizes in different competitions ever since. They've been part of different music groups and have been involved in different musical projects with the aim to promote traditional Japanese music.
The ideal live music entertainment for a wide range of occasions, our musicians can introduce this traditional Japanese harp to audiences at festivals, cultural events, corporate occasions, theatres, themed events, and many more. They have already captivated listeners and shared a piece of their rich cultural heritage with listeners all over Japan, Scotland and France, to name a few.
Top Tip:
Shamishen and Shakuachi players can join our koto palyers on stage for some performances to offer a comprehensive Japanese musical experience.
Scarlett Entertainment offers a variety of Japanese themed entertainment options for occasions in Japan and all around the world.
To book these sensational Japanese Koto Players for your event, don't hesitate to get in touch with our in-house team of Entertainment Experts and make an enquiry. They will be more than happy to provide further details on this live music entertainment option and assist you in the booking process.
<Koto & Shamisen or Two Kotos>
Azumajishi
Chaondo (Singing Love by Using a Tea Set as a Metaphor)
Echigojishi (Local Performing Art (Lion Dance) in Niigata Japan)
Hachidan (Eight Columns)
Imakomachi (Beautiful Woman)
Kurokami (Black Hair)
Nebiki no Matsu (Pine Decoration for New Year's)
Rokudan (Six Columns)
Shakkyo (Kabuki Dance)
Sho Chiku Bai (Pine Bamboo Plum)
Suribachi・Rengi Uchiawase (Ensemble of Mortar and Pestle)
Zangetsu (Dwelling Moon)
<Two Kotos>
Aki no Kyoku (Music for Autumn)
Chidori no Kyoku (Music for Plover)
Godan Kinuta (Sound of Beating Cloth which Consists of Five Columns)
Haru no Kyoku (Music for Spring)
Haru no Umi (Sea in Spring)
Hatsu Uguisu (Cettia Diphone in Early Spring)
Kinuta (Beating Cloth)
Mizu no Hentai (Transformation of Water)
Natsu no Kyoku (Music for Summer)
Sakura Hensokyoku (Cherry Blossoms Variation)
Western Classic
The Harmonious Blacksmith
Sehnsucht nach dem Frühling
Japanese Classic
<Koto & Shamisen or Two Kotos>
Haru Sandai (Three Themes in Spring)
<Koto Solo>
Isuzugawa (Isuzu River)
Kazoeuta Hensokyoku (Counting Song Variation)
Nakazora Kinuta (Resonant Beating Cloth in the Sky in Autumn)
Sakura ni yoru Shudai to Henso (Theme and Variation by Cherry Blossom)
Tegoto (Instrumental Performance)
<Koto Shamisen & Jushichi-gen (17-String Koto) or Two Kotos & Jushichi-gen>
Ochiba no Odori (Dance of Fallen Leaves)
Haru no Shishu (Anthology of Spring)
<Two Kotos Jushichi-gen (17-String Koto) & Shakuhachi>
Ryukyu Minyo ni yoru Kumikyoku (Ryukyuan Folk Song Suite)
<Two Kotos Jushichi-gen (17-String Koto) & Shamisen>
Nihon Minyo ni yoru Kumikyoku (Japanese Folk Song Suite)
Arranged Music
Animation music
Cinema music
Four Seasons in Japan
Music with storytelling
and more
Japanese Contemporary
IDEA ARTICLES RELATED TO Japanese Koto Players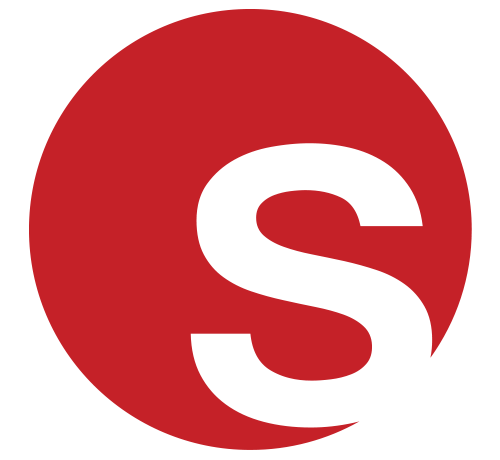 Culture Marketing: How Brands Use Cultural Entertainment to Add PR Value
Culture Marketing: How Brands Use Cultural Entertainment to Add PR Value
Juliana Rodriguez
|
12/07/2019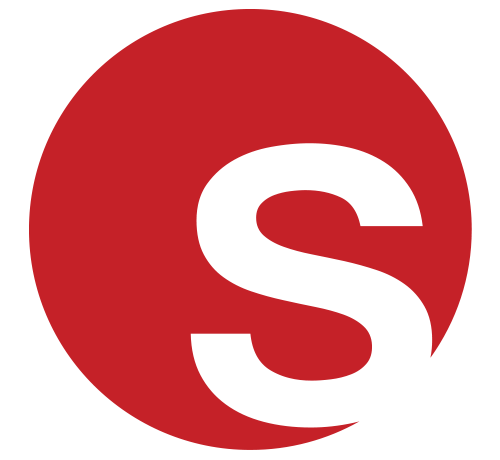 What is Cultural Entertainment (and why you should book this for your event)
What is Cultural Entertainment (and why you should book this for your event)
Grace Henley
|
09/07/2019