Book Digital Magicians and Technology Magic
Astound audiences with brain-baffling magic to break the ice and intrigue curious minds
Mind-boggling magic that makes the most of the modern world, employing the latest technology to develop dynamic tricks. Tech-savvy Magicians draw on tried and trusted traditions but add a contemporary twist to appeal to a wide audience.

---
Booking Digital Magicians
Live magic developed a reputation, somewhat unfairly, as a little cliché. Thankfully, Magicians are moving with the times and keeping up with the latest trends, which is where digital magic comes in. 
Digital Magicians have revolutionised live magic by adapting traditional tricks and sleight of hand to include holograms, virtual reality illusions, personal electronic devices, giant screens and much more! With undeniable charm and charisma, our Magicians put people at ease as they mix-and-mingle at weddings and cocktail receptions. 
Many of our marvellous Magicians are experienced at entertaining large audiences as part of spectacular stage shows with dramatic brand reveals. Nothing beats the look of utter surprise and sheer delight on a guests' faces when our digital wizards work their magic!
---
Frequently Asked Questions
What is a digital magician?
A digital magician is a magician that performs magic tricks with newer technology for example iPads, tablets, mobile phones, projectors and anything digital! Digital magicians can make objects appear and disappear through tablets, they can hack phones, perform card tricks on big screens and can create fantastic material for PR stunts, advertising and marketing campaigns, as well as bringing magic into the 21st century.

What is the difference between a digital magician and a classic magician?
The difference between digital magicians and classical magicians is the fact that digital magicians make objects transfer from the real world into the digital sphere and vice versa. This is extremely impressive and just as befuddling to the naked eye as watching a classic magician perform a card trick.
Digital magicians can perform classic magic tricks such as card tricks but instead of having their audience huddled around watching they can perform their trick on a much bigger scale through the use of video mapping, projection and holograms.
What type of events are digital magicians suitable for?
Digital magicians are great for any occasion whether it be a wedding, corporate event, private party or anything in between! 
In particular digital magicians work exceptionally well for technology companies, corporate events and brand or product launches due to the fact that their act is at the forefront of new technology. Filmed professionally, the footage can be used time and time again as a PR stunt, marketing or advertising campaign that can be shared across social media. 
In addition to this, digital magicians can customise their tricks and their shows to feature branding, logos and products which is brilliant for brand and product launches.
What do digital magicians do?
Every act is different and a magician never reveals their secrets! However, digital magicians typically make objects appear and disappear into the digital realm whether it be through their iPad, tablet or video mapping display. They can use their tablets to perform card tricks, hack phones and create truly astonishing performances that will amaze all audiences and leave them asking…how did they do that?

How long do digital magicians perform for?
Magicians usually perform for two to three hours, which normally covers a drinks reception and then a dining period or to wander around your event mixing and mingling with your guests. For stage shows, magicians on average perform for between 30-60 minutes.

Can digital magicians customise their act for my event?
Absolutely! Our digital magicians love to find out about you, your company and your event so will endeavour to tweak their tricks to reveal information about your company whether it's a figure of how many employees are at your firm or how many clients you have worked with – nonetheless you can rest assured that your event entertainment will be tailored to suit your event perfectly.

Do digital magicians use social media?
Yes! Most digital magicians will use social media as a tool in their trick, whether it is to reveal their magic act or to live tweet throughout their performance to stimulate engagement online. This is extremely effective if you are trying to raise brand awareness as they can tailor their tweets and performance around your event, creating a customised hashtag to promote your event and brand.

Will digital magicians go through my phone if I volunteer?
No, what makes digital magicians so entertaining is that they hint that they will display all of your photos and personal details on the big screen however most only threaten this as a gag in their show.  What the digital magician will do with your phone is never fully known but we can assure you that it will blow your mind whatever the trick!

What do digital magicians use?
·      iPads
·      Tablets
·      Mobile Phones
·      Video Mapping
·      Projections
·      Holograms
·      Browsers
·      Computers
·      Apple Watch
·      Social Media
Why should I hire a digital magician for my event?
Digital magicians are a fun, innovative and mind-blowing act! They are guaranteed to bring any event into the 21st century with their revolutionary magic tricks and are great entertainers for any occasion or event that desires up to date and futuristic entertainment. A fantastic form of entertainment that is guaranteed to wow audiences of all ages and create chatter both on and offline. 
If you want a revolutionary act that will astound your audiences and stimulate greater engagement online and amongst your guests then digital magicians are the perfect choice for you.
What logistics do digital magicians require?
Every magician's act is different therefore each act and each show will have different requirements. Some magicians will require a stage with steps to the audience at the front so that nothing is revealed. However, other magicians who offer a digital act that roams around and will not require a stage and distance between themselves and the audience.
With regards to projection work – digital magicians need to have a screen/surface/building where they can project their visuals onto – along with the projector. For the bigger productions, digital magicians will need assistants and a team to ensure that everything runs smoothly.
When booking a magician that is using a projector or a screen you must ensure that there are no lights that will blast the screen and ruin the projection.
When using technology devices such as tablets and iPads digital magicians need to ensure that their equipment is fully charged at all time – they will most likely require Wi-Fi in order to do some of their tricks.
To find out what logistics your digital magician requires be sure to contact our Entertainment Specialists to ensure that we can provide the right fit for your event.
How big does the performance space need to be for a digital magician?
The performance space depends on how big the act is that you are booking for your event. When booking a magician it is always crucial that you have a staging area where everyone in your audience can view the act clearly, otherwise the magic is lost.
If you do not have a staging area then you can book a digital magician to roam around your event interacting with all guests, visiting tables, mixing and mingling and astounding guests in a more intimate and personable manner.
Can digital magicians roam around my event?
Absolutely! Digital magicians are great for interacting and breaking the ice amongst your audiences. They are easy to book, have very little requirements and are a guaranteed hit with audiences of all ages.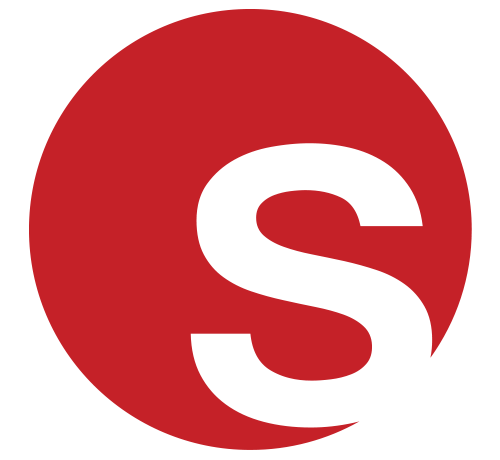 Featured Act
Featured Digital Magician
Christoph Wilke is one to watch! Christoph is an up-and-coming digital magician and part of a new generation of performers. Taught by the legendary iPad Magician, Simon Pierro himself, Christoph performs mind-boggling digital magic that is guaranteed to amaze international audiences.
Christoph has already impressed high-profile corporate clients, celebrities and audiences on the German talent show, It's Showtime! Das Battle der Besten. Book Christoph for cool and contemporary digital magic shows and unforgettable moments!
Click here for profile
CASE STUDY:

Simon Pierro in Kuwait

We worked with the incredible Simon Pierro, to deliver a high-impact show to celebrate the opening of a brand new bank branch in Kuwait. Three staggeringly-good shows were performed throughout the day alongside various engaging activities including competitions. 

Audiences revelled in the innovative, state-of-the-art shows which blurred the lines between fiction and reality. A truly memorable experience that guests will never forget and forever associate with the bank.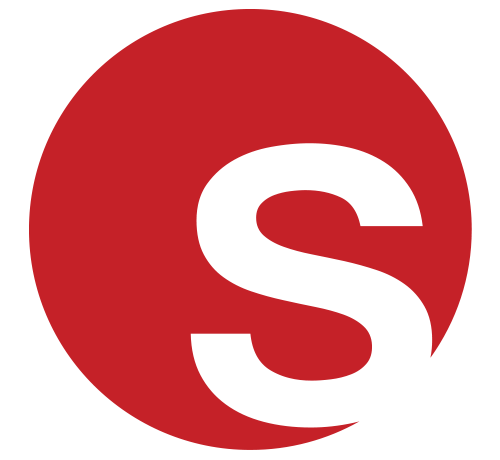 Currently Trending - Digital Magicians In United States
Expert Advice on hiring Digital Magicians
Our Head of Artist Development Daniela gives her top tips
Perfect For Making A Statement
Hiring a Digital Magician is an ideal way to make a statement at your event. Incorporating the latest technology and blurring the lines around traditional magic, some of our Digital Magicians have been used by BP, The Royal Opera House of Oman and more to incorporate promotional material and tell brand stories with a difference. 

Not Stuck To The Stage
As well as being the star of the show, Digital Magicians can often also incorporate a stunning array of roaming sets that makes them perfect for mixing and mingling with guests. Adding an interactive element to your event is highly recommended, guests love it and are always impressed when Digital Magicians perform tricks on their chosen digital devices!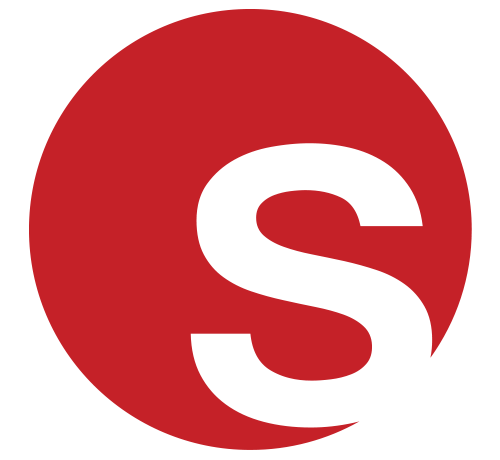 Who are some famous Digital Magicians?
Simon Pierro

A Pioneer of digital magic, Simon Pierro, has become one of the most viewed magicians on YouTube! With his videos regularly reaching over 10 million views, he's become known as 'The iPad Magician' and has featured in advertising campaigns across the globe for brands such as Apple and Lego. His appearance on the Ellen DeGeneres Show was streamed over 20 million times, making him the most watched magician to ever perform on the show!